Mike Tyson Felt 'Afraid and Embarrassed' Every Time He Entered the Ring — 'That's All I Can Remember About Fighting'
As hard as it may be to believe, Mike Tyson was terrified every time he entered the ring.
The youngest heavyweight champion of all time, Mike Tyson will forever be remembered as one of boxing's greatest. His combination of speed, power, and technique made him nearly impossible to beat and made him one of the most successful ever. And with all of that success, he was able to buy anything his heart desired, including 150-yachts and $7 million diamond necklaces. 
Yet, although Tyson was one of the most fearsome and dominant boxers to ever grace the sport, he also faced fears of his own before his matches. Although it may be hard to believe, Tyson was gripped by fear and embarrassment every time he stepped into the ring, and actually used it to motivate him during his matches. 
Mike Tyson dominated boxing with his intimidation and strength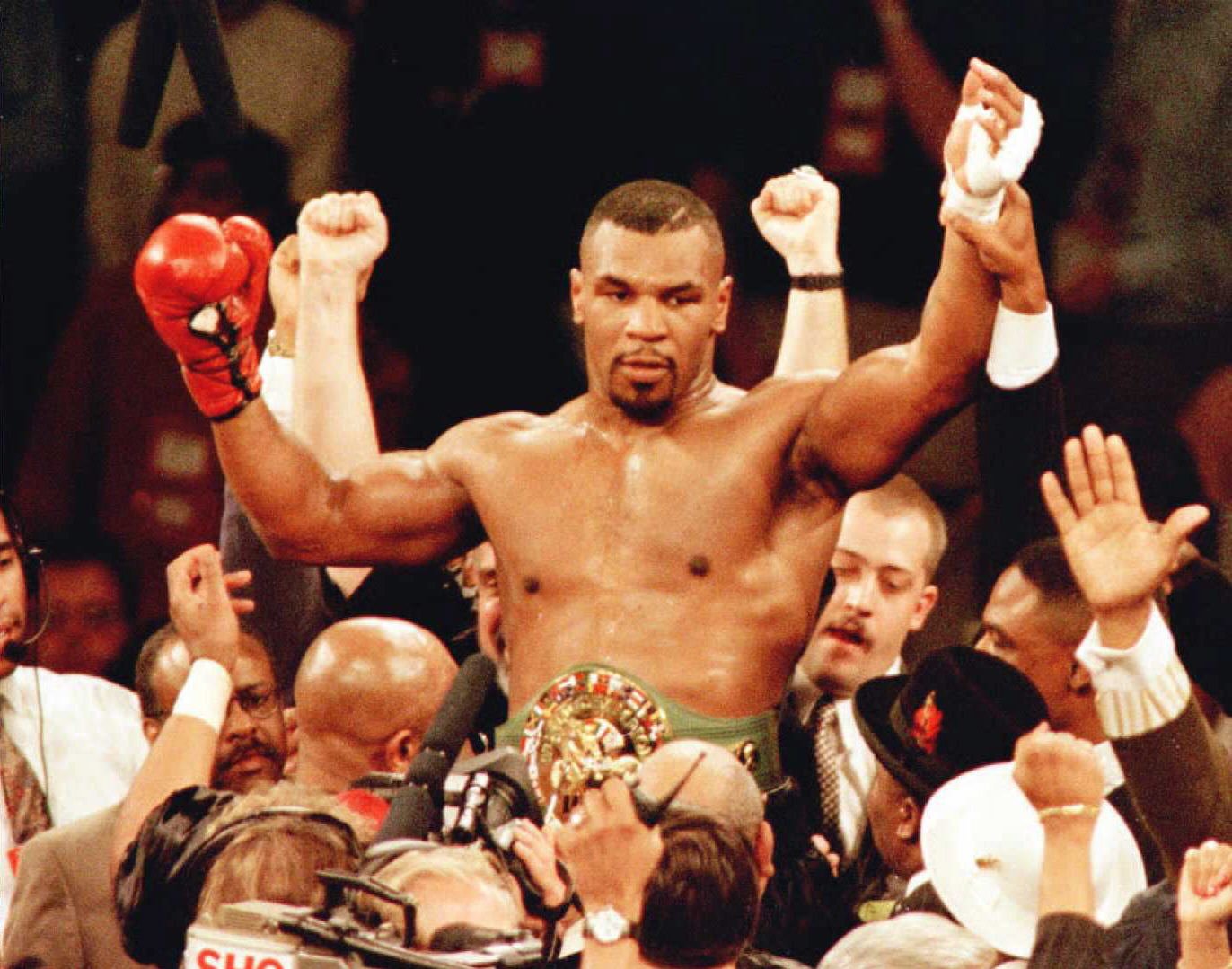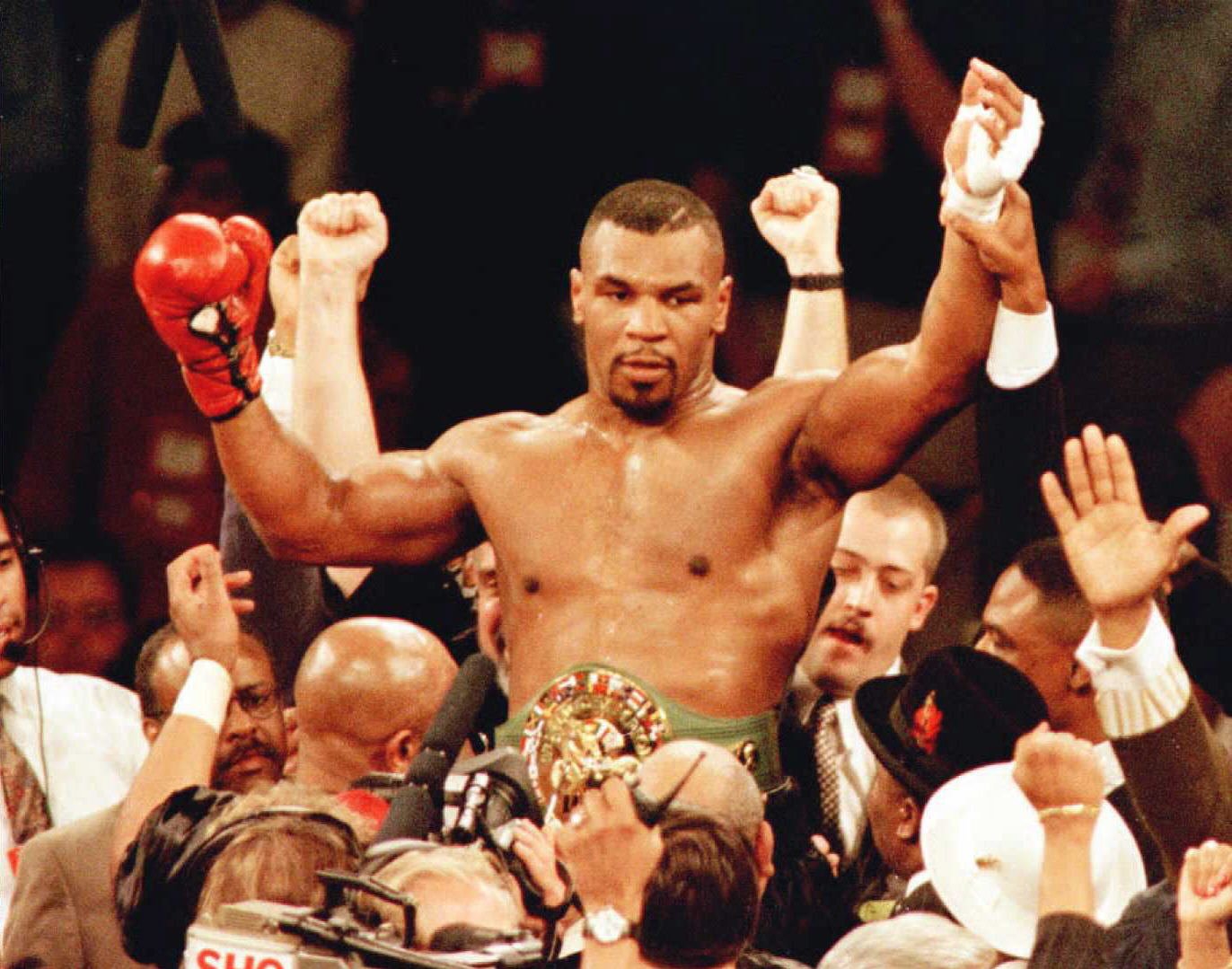 From the moment he began his illustrious career, Tyson dominated the sport of boxing. Beginning his professional career when he was only 18, Tyson quickly rose in the ranks and became the youngest heavyweight champion ever at 20 years and four months old. From there, he terrorized the boxing world for over a decade, earning $400 million in the process.
In his prime, Tyson became known as one of the most feared boxers in the world. His rare combination of power and speed, coupled with his stellar technique, made him nearly impossible to beat. Over the course of 58 matches, he won 50, with 44 by way of knockout. He became so proficient with knockout blows that he earned an additional $200,000 every time he achieved a knockout in the 1st round.
Although a lot of Tyson's success can be attributed to his power, just as much could be credited to his intimidation abilities. Many of his opponents had already lost the match long before they entered the ring because they were terrified of what might happen to them. He revealed this in an interview with Graham Bensinger.
"You just know, you feel it," Tyson said. "[You] just know it when you see it, from the experience and doing it over and over for years and years, you just see it… You see it when you come in the room… You just know it, you smell it, you feel it… Even guys that are professional and disciplined enough to hide it, you can see it right through them."
Mike Tyson was afraid and embarrassed before every match
Even though Tyson himself was a master of mind games and intimidation, he also experienced a ton of fear every time he put on the boxing gloves. In the same interview, he revealed that fear and embarrassment gripped him every time he entered the ring.  
"That's just how I deal with my pain and my pressure and everything, you know," he said. "I sounded tough, I always said I wanted to kill him… but I'm always scared to death… That's all I can remember about fighting—being afraid."
He later explained how those same emotions motivated him to annihilate his opponents in every match.
"Fear is a great asset and a great exponent, so to speak," he said. "In the fight game, in life in general, I think fear is a great exponent."