Mike Tyson Responds to Boosie Badazz's Transphobic Comments About Dwyane Wade's Daughter: 'Why Do You Offend People?'
Over the past year, Dwyane Wade and Gabrielle Union have received an outpouring of support for how they've accepted and celebrated their trans daughter, Zaya. But Wade and Union have also faced criticism at the same time.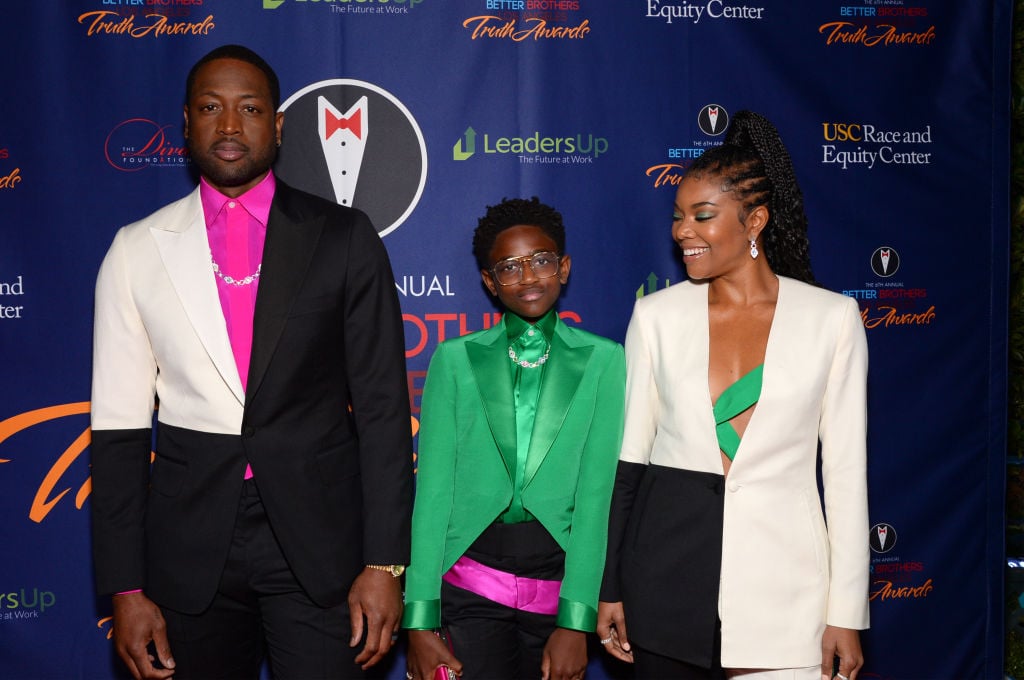 Dwyane Wade and Gabrielle Union have been criticized for their parenting style
When Dwyane Wade and Gabrielle Union's daughter came out to them as part of the LGBTQ community, Union has said that she and Wade began to educate and humble themselves as they learned how to be an ally. 12-year-old Zaya eventually came out as a trans girl, thanks to the loving and welcoming environment that Wade and Union created at home.
But despite their acceptance of their child, Wade and Union were accosted by many people on social media when the news broke in February of 2020. Two prominent critics of their parenting style were rappers Young Thug and Boosie Badazz.
Thug purposely misgendered Zaya in a tweet, saying "All I wanna say to [Wade's] son is 'GOD DONT MAKE MISTAKES' but hey live your true self."
Boosie Badazz wasn't happy with Wade and Union's decisions
Boosie Badazz took greater issue with the situation on his Instagram Stories. He expressed his disappointment in how Wade was acting as a parent, and repeatedly misgendered Zaya throughout his rant.
"That is a male. A 12-year-old. At 12, they don't even know what they next meal gonna be," Boosie said. "They don't have sh*t figured out yet. He might meet a woman, anything, at 16 and fall in love with her."
Boosie went on to confuse gender identity and sexuality, and inappropriately discuss underage Zaya's genitals. "Don't cut his d*ck off, bruh. Like, bruh, for real, if he gonna be gay, let him be gay… Don't dress him as a woman, dawg," he said. "He's 12 years old. He's not up there yet. He hasn't made his final decisions yet. Don't cut his f*cking d*ck off, Dwyane Wade."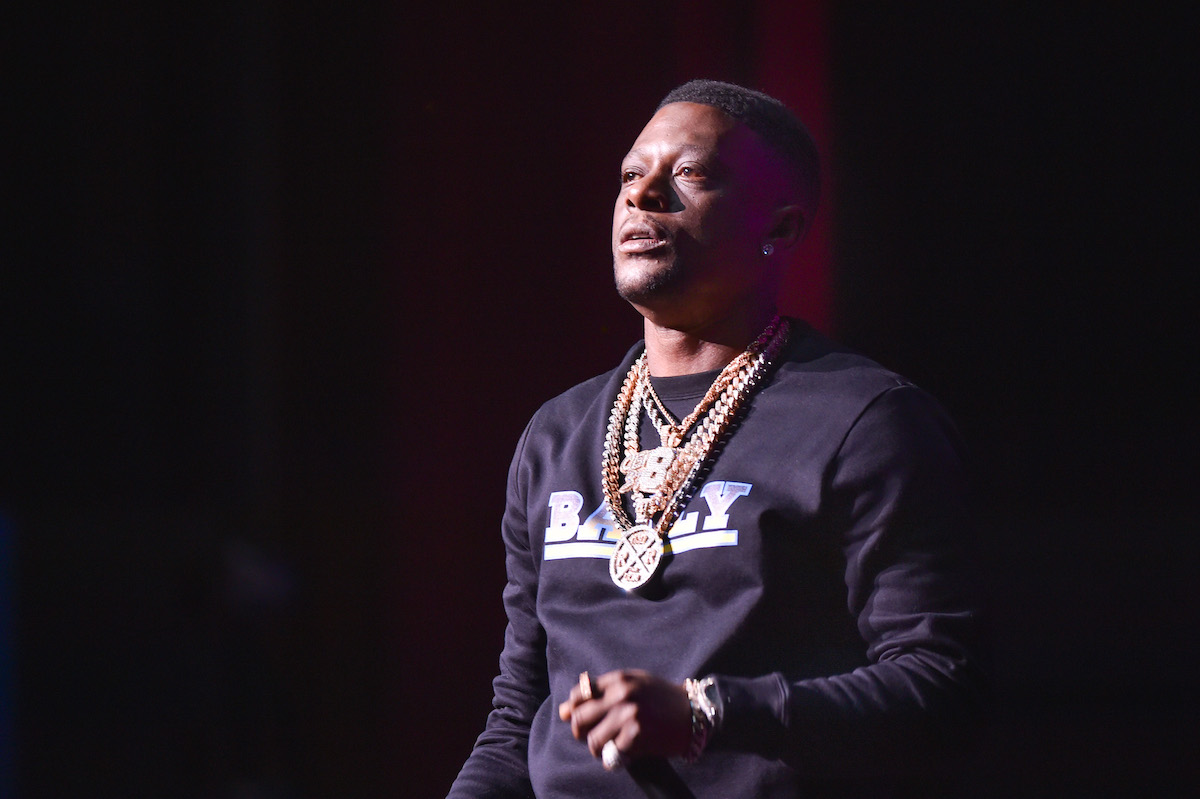 Boosie Badazz refused help from Jay-Z to apologize to Wade and Union
Boosie doubled down on his comments in a virtual interview with The Breakfast Club in April, saying "I meant everything I said and I'll say it again." He also revealed that he wasn't interested in trying to apologize to the Wades, even with help from superstar rapper Jay-Z.
"They were trying to hook up some sh*t with a meeting with Jay-Z. They say Jay-Z was gonna get [Wade] on the phone and all that sh*t, I need to apologize to save this and save that," he recalled.
"'Tell Jay-Z I don't wanna talk,'" he said. "I'm not apologizing for sh*t. I don't give a f*ck if Jesus calling to get me to apologize. I said what I said, man. I felt that was right."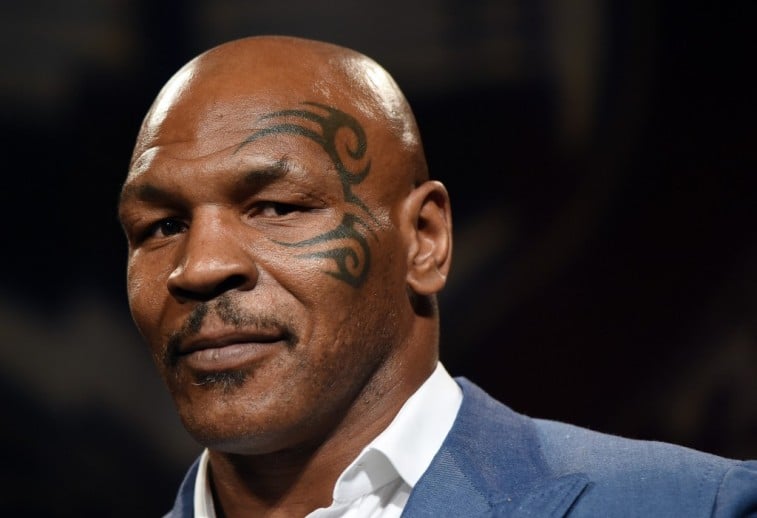 RELATED: Gabrielle Union Wanted to Be a Lawyer Before She Became an Actor
Mike Tyson questioned Boosie Badazz about his comments
Now, Boosie is facing a new critic: boxing giant Mike Tyson. Boosie was a recent guest on Tyson's web show Hotboxin with Mike Tyson, and Tyson confronted Boosie about what he'd said about Zaya and Dwyane Wade.
"Why do you say things about a person who might be a homosexual? Why do you say that about them?" Tyson asked. "Do you feel there's a possibility that you're a homosexual and by disrespecting them it furthers yourself from being a homosexual? I'm thinking you may like homosexuals."
Tyson was confused as to why Boosie appears to be bothered by LGBTQ people. "If you're straight then why do you offend people?" he questioned him. 
Boosie explained that what bothered him about the Wades' decisions was that they allowed Zaya to begin transitioning at a young age. "I really commented on the Dwyane Wade situation because I got offended because it's a child," he said. "That's why I really got offended."
Tyson concurred with Boosie's opinion, but added that he knows it's never his place to tell someone how to raise their child. "Who the f*ck am I to say anything?" Tyson said. "What I think don't mean a motherf*cking thing."
Boosie still stood by his comments, but acknowledged he knows he sometimes needs to "shut the f*ck up."