Mike Tyson Was Forbidden From Hanging Out With Tupac or Bobby Brown When He Was on Probation — 'Stay Away, Or You're Violated'
Generally speaking, most people have a few friends they can always rely on to help them get over a bad situation. Their friends give them words of encouragement, and spend time with them, helping them get their mind off of things. Unfortunately for Mike Tyson, he wasn't given the same privilege after his release from prison. 
After he got out, Tyson's probation officer made it a point for the boxer to be unable to hang out with other celebrities with criminal records. For the champ, this meant he could no longer spend time with some of his closest friends, superstar musicians Tupac Shakur and Bobby Brown. 
Mike Tyson went to prison for three years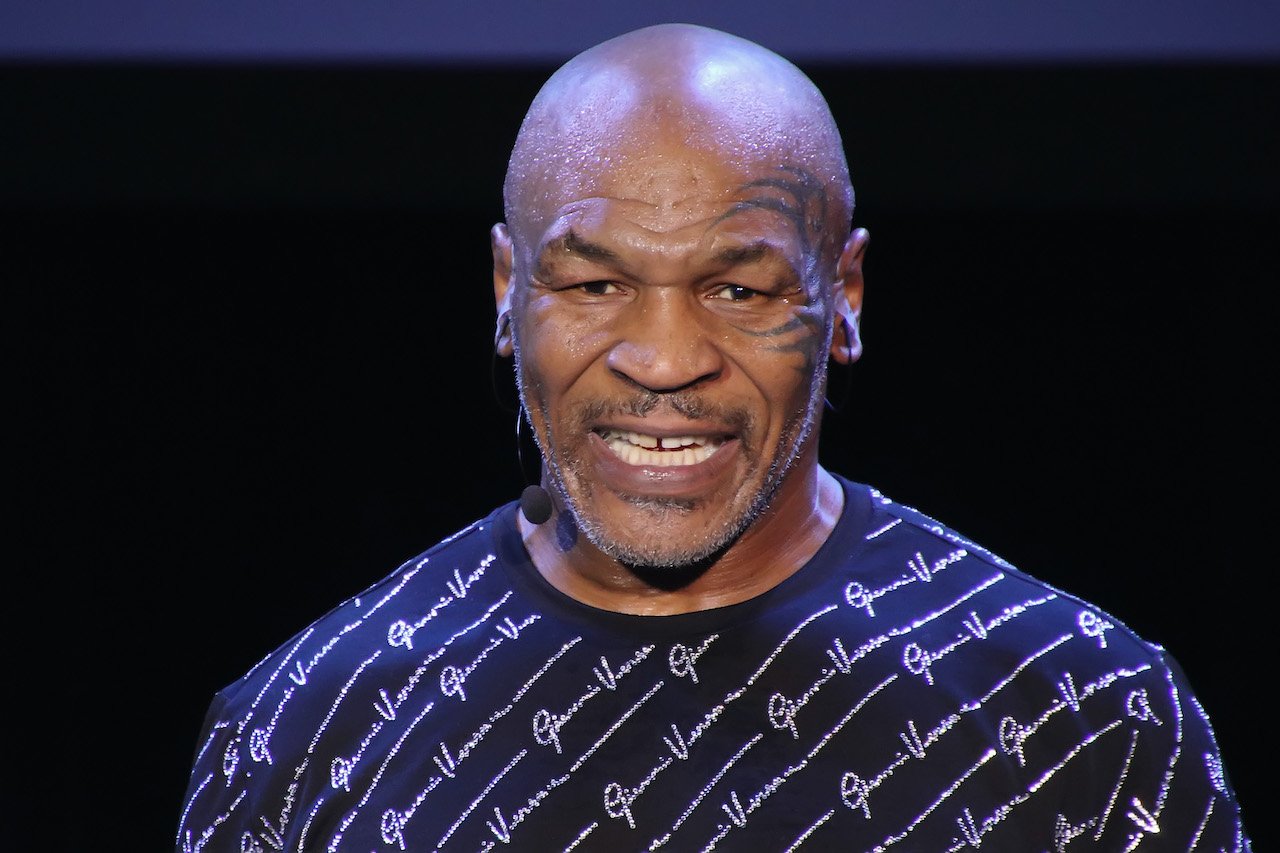 As Tyson continued to ascend as a professional boxer, he faced a number of obstacles in his personal life. He went through a highly publicized divorce with his then-wife Robin Givens and paid out over $8 million dollars to fans he'd assaulted. 
Tyson was also accused of rape following an incident with Desiree Washington, an 18-year-old beauty pageant winner. Although Tyson maintains his innocence, he was convicted and sentenced to six years in prison. He served three years of the term and was released in 1995. 
His probation officer kept him from seeing Tupac 
After Tyson's release from prison, he looked for people to help him adjust. However, he was kept away from some of his more famous friends for no good reason. According to a recent episode of his Hotboxin' podcast, his parole officer made it a point to keep him away from Tupac and Bobby Brown.
"I had this redneck probation officer in Ohio," Tyson said. "I couldn't hang around Tupac or Bobby Brown. 'Stay away, or you're violated.'"
"Those my best friends, those are my partners at the time. … The reality is that it's total control," Tyson said. "like when he did that wheelie, it disgusted somebody. 'How dare that piece of dirt do that? They sure don't know their place in this reconstruction.' And I don't mean to say it like that, but that's just how they looked at it. It's a shame that I know how they think."
After the admission, Tyson went even deeper, taking a look at the psychology behind his revelation. 
"That's a form of self-hate. The fact that I know the way that someone thinks about me, and I think about that."
Mike Tyson struggled to adapt to life after prison 
While most people would be excited to return to their normal life, Tyson was actually afraid to return to the real world after prison. He had become accustomed to prison life and was afraid of life as a free man. 
"I didn't wanna leave when I left," Tyson said on another episode of Hotboxin'. "Because I was secure, I was safe."
Tyson also didn't want to return to society because he had created a comfortable life while locked away. According to Tyson, he was making the most of the situation and had even gotten a woman pregnant while in prison.
"I only did three f—ing years of my life, and I had a ball in prison," Tyson said. "I had a girlfriend, I got a girl pregnant in prison. I was living a life in prison."
When the time came for Tyson to go home, he admits that his anger kept him from reacclimating to a normal lifestyle.
"I really didn't know what I was doing when I came out of prison … I had so much f—king venom in me, I wanted revenge," Tyson said. "I felt like somebody did something to me, you know … I thought that shouldn't have happened to me."