Mila Kunis and Ashton Kutcher Had a 'Real-Life National Lampoon's Honeymoon'
The love story of Mila Kunis and Ashton Kutcher sounds like the plot of a movie they might star in. The couple came from two very different backgrounds, but fate brought them together when they appeared on the same show.
When they first met, they were a little young to form a lasting relationship, so they parted ways for a while. But in a true Hollywood ending, they met again years later and knew they were meant to be together. 
Although their life sounds like a love story, one special event was more of a comedy. Despite all the romance between them, their honeymoon sounds like it was a disaster.
How Ashton Kutcher and Mila Kunis met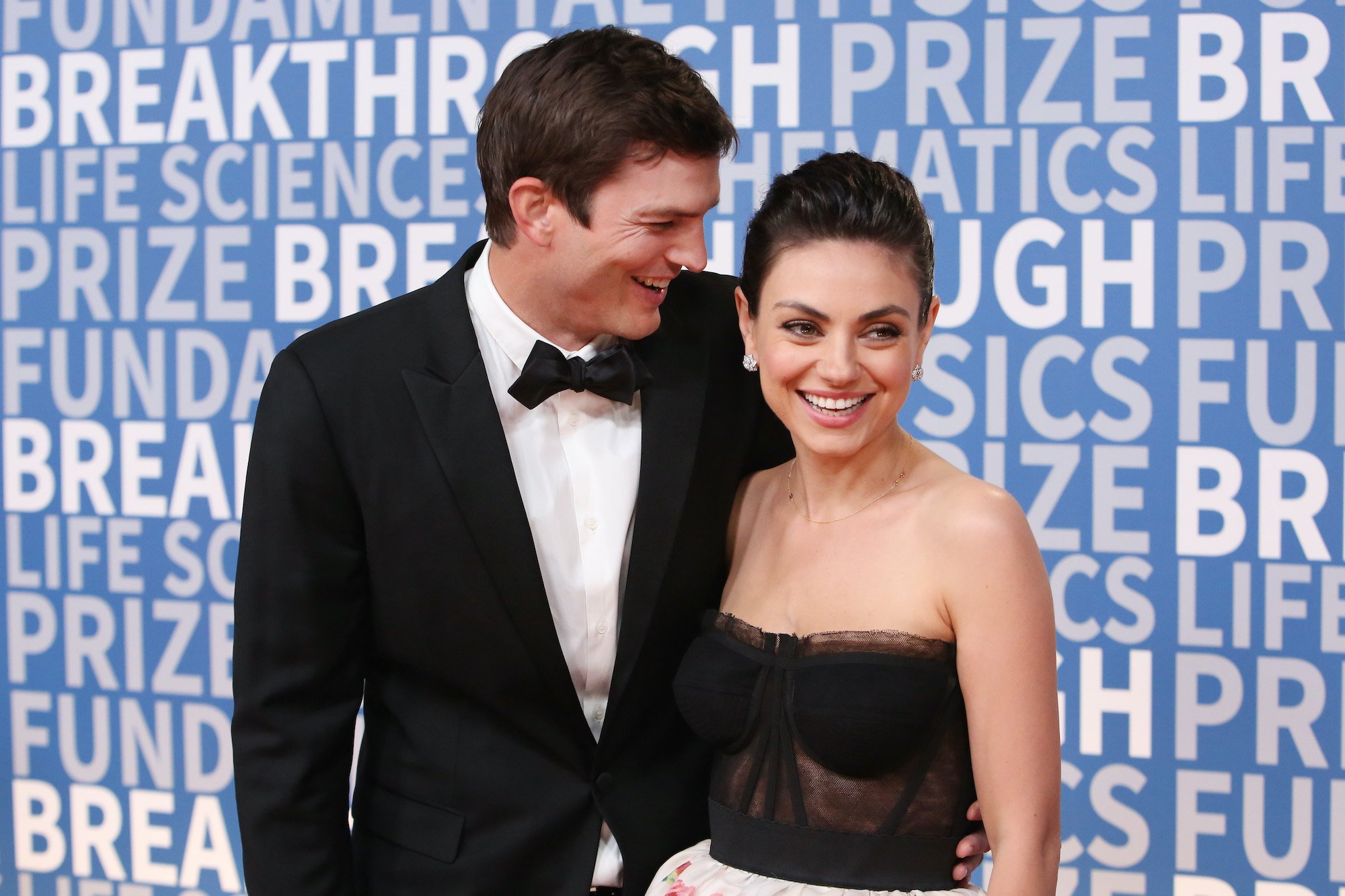 According to Biography, Kunis was only seven when her family immigrated from Ukraine to Los Angeles. Her father had been a mechanical engineer, while her mother had taught physics, but in their new home, they took what work they could find. To help their daughter adapt to the changes, they enrolled her in a kids' acting program at the Beverly Hills Studio.
It was there that Kunis met Susan Curtis, a talent manager who took an interest in her. She found acting jobs for the young girl, landing her parts in commercials and helping her start her career. 
Kutcher grew up in Iowa with his sister, twin brother, and parents, reports Biography. After graduating from high school, he went to the University of Iowa to study biomechanical engineering.
The first year he was there, he entered a modeling contest on a whim. He won, launching him into a career as a model. He posed for companies such as Calvin Klein and Abercrombie & Fitch. 
After a year of working as a model, he moved into acting, landing a part on the sitcom That '70s Show. It was there he met Kunis, who had also gotten her big break on the show. 
Their love story
Their five-year age difference doesn't affect them today, but when they started working together Kutcher was 19, while Kunis was only 14. According to In Style, despite the fact that they played a couple and Kunis had a crush on her older costar, the pair were only friends.
After their time on That '70s Show, the actors went their separate ways. They both expanded their careers and were romantically involved with other people. Kutcher was even married for a while to Demi Moore. Although Kunis and Kutcher kept in touch over the years, they didn't think of each other romantically. 
All that changed in 2012. They had each become single the year before, and when they ran into each other at the Golden Globes, sparks flew. Within three months of reconnecting, they moved in together. Two years later, they got engaged. Kunis gave birth to their first child later that year. 
They decided to make it official and got married on July 4, 2015. Everything seemed perfect — and then came the honeymoon. 
A 'real-life National Lampoon's honeymoon'
To celebrate their marriage, the couple decided to take a trip across California in an RV. It didn't go very well. 
"Eight hours into our RV trip … our air conditioner breaks in Bakersfield in 110-degree weather," Kunis said. "We almost died on the side of the road when Apple Maps took us on a road … It was a fire road on the side of a mountain. We all had to jump out of the vehicle and walk like, three miles while my father-in-law drove the van and Ashton navigated him over massive boulders because there had just been a massive flood. Guys, this was like, day two."
According to The Knot, everything seemed to go wrong. They even brought Kutcher's parents along, not what most people are looking for in a romantic honeymoon. 
"If you've ever seen the National Lampoon movies, our honeymoon was like a real-life National Lampoon's honeymoon," Kunis explained, referring to the classic movies about chaotic trips. "I'm not exaggerating."
It seems that their love survived the uncomfortable honeymoon. They've gone on to have another child, and by all accounts, they're very happy. Their Hollywood love story just had a few bumps in the road.