Mila Kunis and Ashton Kutcher Took Their Kids To A Drive-Through Baby Rave
Everyone's been trying to find creative ways to keep themselves entertained during the Covid-19 pandemic. Even the biggest celebs, such as Mila Kunis and Ashton Kutcher, have had challenges figuring out ways to keep themselves busy.
Luckily, Kunis has managed to keep her family engaged by finding a bunch of drive-through experiences for them. She and Kutcher have taken their kids to a bunch of different events, but the one that stands out the most to her is a drive-through baby rave she recently attended.
Mila Kunis and Ashton Kutcher try to give the family experiences instead of expensive gifts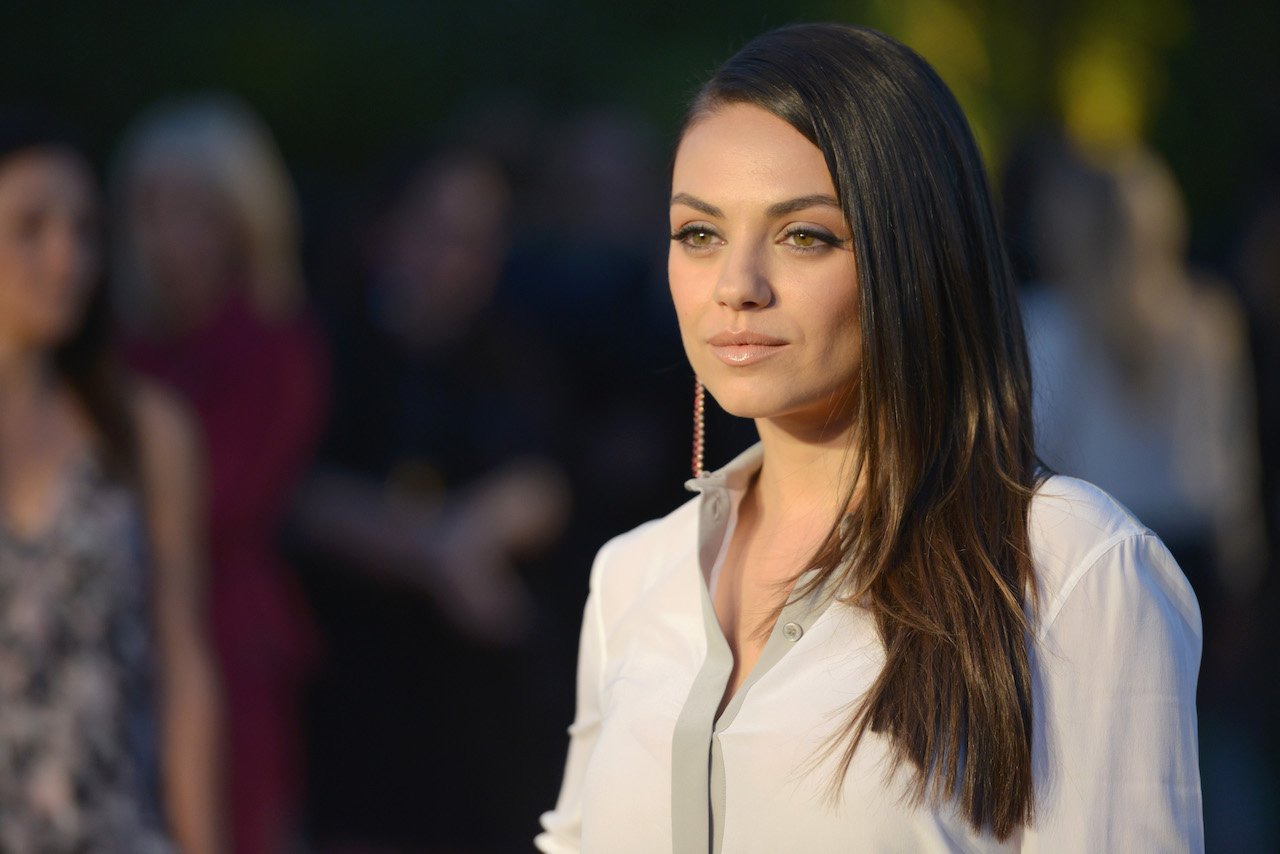 Kunis discussed her and Kutcher's pandemic plans during a recent interview with Jimmy Kimmel. She noted that because they already have a ton of money that they keep in a joint account, buying things doesn't really feel special. 
"We're in quarantine, so we try to give each other experiences," Kunis said. "Our lives are so intertwined. Like, our bank accounts are together, so giving each other fancy gifts is the same as paying for your own gift, it's irrelevant."
Kunis followed up by revealing that their family has still managed to find excitement despite the hard times.
"In the times that we are living in today, … we did a lot of drive-through experiences," Kunis said. "We've done all of them."
They've been going to a lot of drive-through experiences 
Kunis then explained what exactly a drive-through experience is, for those who aren't familiar. 
"Essentially, what it is is, you sit in your car, and you pay per car going through this drive-through, literal experience," Kunis said. 
Kunis and Kutcher have taken their family numerous places, but a drive-through rave really caught her attention.
"So we went to Arcadia, which is fairly far away for us," Kunis said. "And we had dim sum which we normally wouldn't get there … We had a car picnic, it was really cute, we got boba, and then I was like, 'Guys' we're going to a rave.' 
Mila Kunis's kids really enjoyed the baby rave
Although Kutcher wasn't sure how the concept would work, Kunis assured him that it'd be fine. When they arrived at the rave, everyone was impressed by how immersive the experience was. 
"We showed up, I'm not kidding you, I took my four-year-old and my six-year-old, and my grown-ass husband to a baby rave," Kunis said. "It was like, lights everywhere, music, it was physically put on by a rave company. You felt like you were tripping on acid."
Kunis' children, in particular, had a strong reaction to the psychedelic rave, which Kunis wasn't too thrilled about. 
"My kids were like, 'This is the best experience ever,'" Kunis said. "I was like, 'Oh no!'"
"There was traffic getting into the drive-through experience," Kunis said. "It was so packed, … It was maybe one of the worst, one of the greatest things I've ever done."
Kunis and Kutcher have two kids together, Wyatt Isabelle and Dimitri Portwood Kutcher.