Mila Kunis and Ashton Kutcher Don't Wash Their Kids or Themselves Daily
Even though Mila Kunis and Ashton Kutcher are a celebrity couple, they keep the majority of their relationship private. The pair might occasionally throw out little anecdotes about their home life and their two kids, but they've found ways to shield their relationship from the public eye. However, the pair recently opened up about their bathing regiments and the information is having a pretty polarizing effect on even their most loyal fans.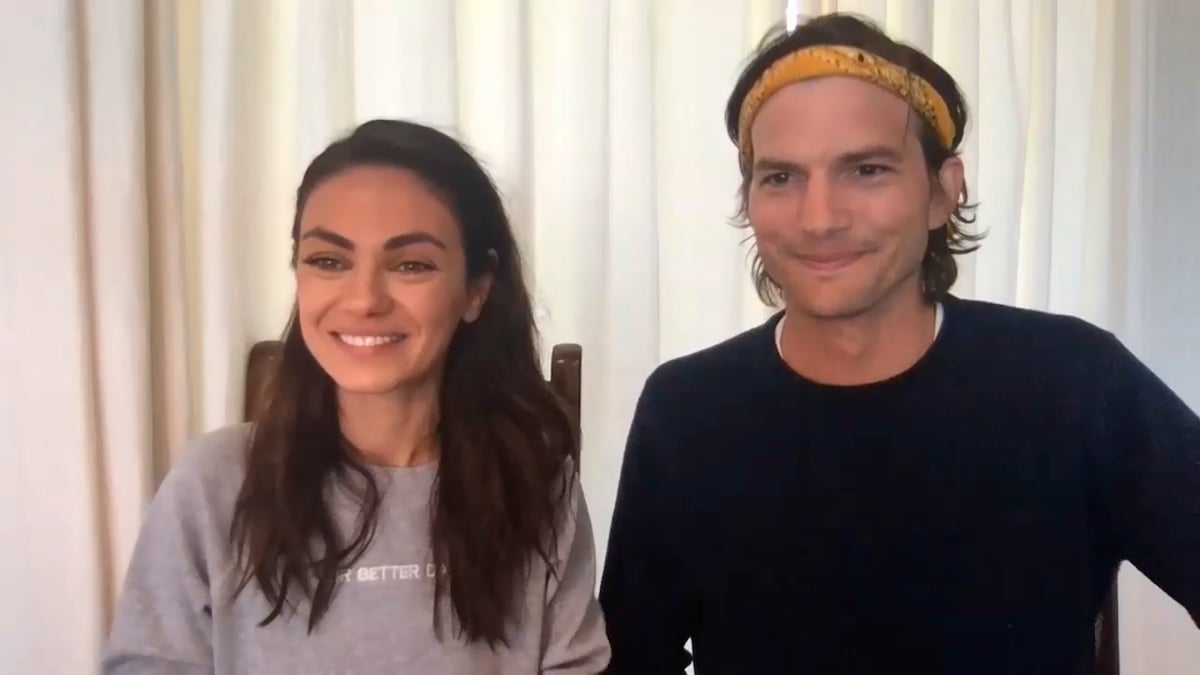 How Aston Kutcher and Mila Kunis became husband and wife
Kunis and Kutcher have a pretty unique love story. In fact, in many ways, it's not dissimilar to the films they both starred in: Freinds with Benefits and No Strings Attached. They'd known each other for years and even played a romantic couple on screen, having both starred in That '70s Show. Years later, they saw each other at an awards show and sparks started flying. The pair decided to keep things casual, but that sentiment was short-lived. It wasn't long before they were living together and they eventually tied the knot back in 2015.
The movie stars don't believe in bathing their kids regularly
Before getting married, Kutcher and Kunis welcomed the first of their two kids into the world. Their daughter, Wyatt Isabell Kutcher, was born in 2014. Two years later, the couple welcomed their son, Dimitri Portwood Kutcher, into the world. The pair have both expressed that while being parents is challenging, it's also a rewarding experience. And while the couple has plenty of parental duties, those don't include bathing their kids on a daily basis.
Recently, Kutcher and Kunis were guests on the Armchair Expert podcast and they revealed that they didn't wash their kids every day. "I didn't have hot water growing up as a child, so I didn't shower much anyway," Kunis shared. "But when I had children, I also didn't wash them every day. I wasn't the parent that bathed my newborns — ever. That's how we feel about our children."
Kunis and Kutcher don't wash themselves regularly either
In a surprising twist, Kunis shared that she did wash her face twice daily. Kutcher, on the other hand, had access to hot water growing up. However, he still doesn't see the point of bathing his kids or himself every day. "Now, here's the thing: If you can see the dirt on them, clean them," Kutcher began about his kids. "Otherwise, there's no point. I wash my armpits and my crotch daily, and nothing else ever. I got a bar of Lever 2000 that delivers every time. Nothing else. I do have a tendency to throw some water on my face after a workout to get all the salts out."
While Kunis and Kutcher are entitled to live their lives the way they want to, we can only hope they alter their stance on bathing when they're filming with other actors. After all, expecting another actor to be in close proximity to you, especially for a love scene, after not bathing regularly is a pretty big ask.
RELATED: Kristen Bell and Dax Shepard 'Role-Play' Apologizing for Their Kids