Mila Kunis Calls Ashton Kutcher by Another Name When They're in Iowa
Mila Kunis has another name for Ashton Kutcher when they visit his home state of Iowa; Chris. As an actor, Kutcher goes by his middle name and his family calls him by his first name.
Mila Kunis and Ashton Kutcher met on That '70s Show and are now married with two kids. While Kunis often refers to Kutcher as her "husband" or "Ashton" during interviews, she has another name for him when they leave California and head for Kutcher's home state of Iowa. 
Mila Kunis and Ashton Kutcher reconnected in 2012 after starring on 'That '70s Show' together as teens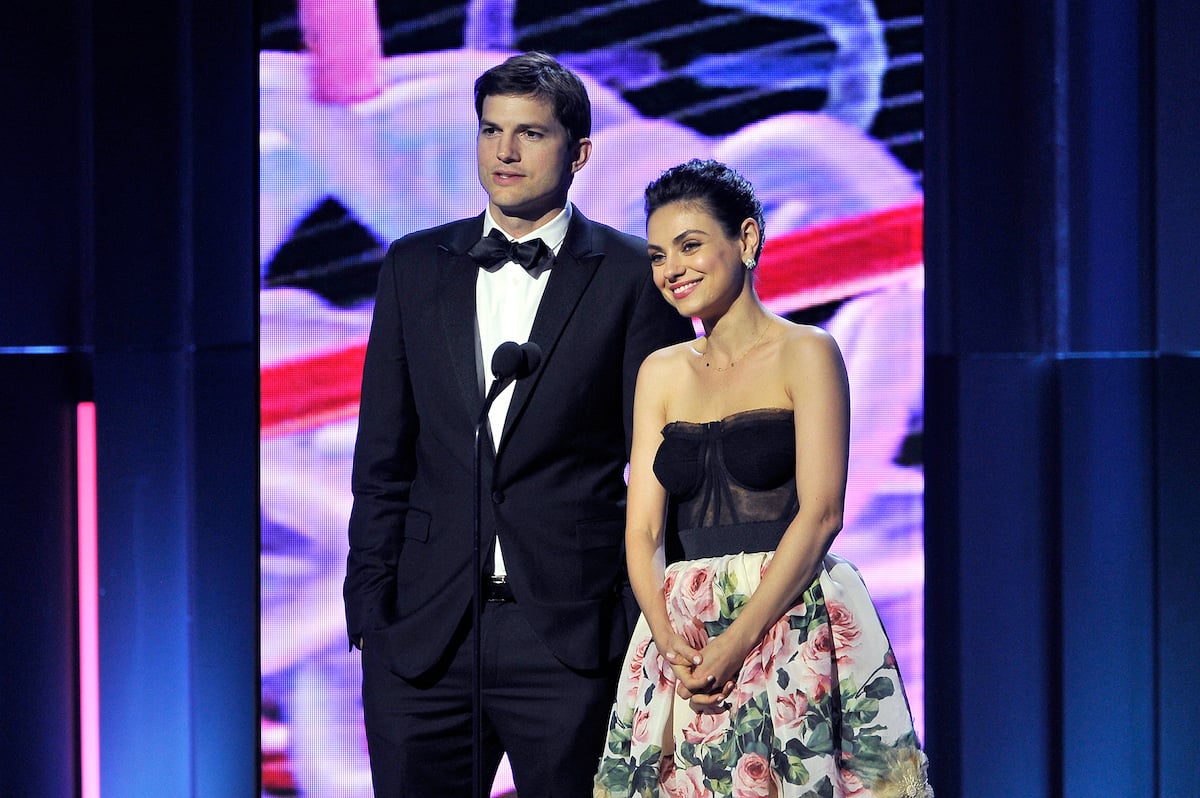 Kunis and Kutcher go way back. They co-starred on the sitcom, That '70s Show, together and played love interests on-screen. While they locked lips as Jackie Burkhart (Kunis) and Michael Kelso (Kutcher), sparks didn't fly in real life until many years later. 
After That '70s Show, the actors kept in touch. They periodically checked in with each other to see how they were doing, all the while going about their separate lives. Then in 2012, they crossed paths at the Golden Globes where they both realized they were attracted to one another. 
Later the same month, Kunis went to a housewarming party of Kutcher's and the two had their first off-screen kiss. From there they started casually dating. Before long they Kunis and Kutcher became exclusive and were living together. They welcomed their first child together in 2014 before getting married in 2015. 
Mila Kunis calls Ashton Kutcher 'Chris' when they're in Iowa
Plenty of actors go by their middle names or stage names and Kutcher's one of them. His full name is Christopher Ashton Kutcher. As an actor, he goes by his middle and last name. His family knows him as Chris so that's what Kunis calls him when they're in Kutcher's hometown. 
"When we go to Iowa I call him Chris," Kunis said on a 2018 episode of Armchair Expert. "Everyone, his parents, everyone calls him Chris. You pop in and out of these two versions and you come back."
Calling it "weird," Kunis added that whenever she calls Kutcher by his first name, she'll "giggle" to herself.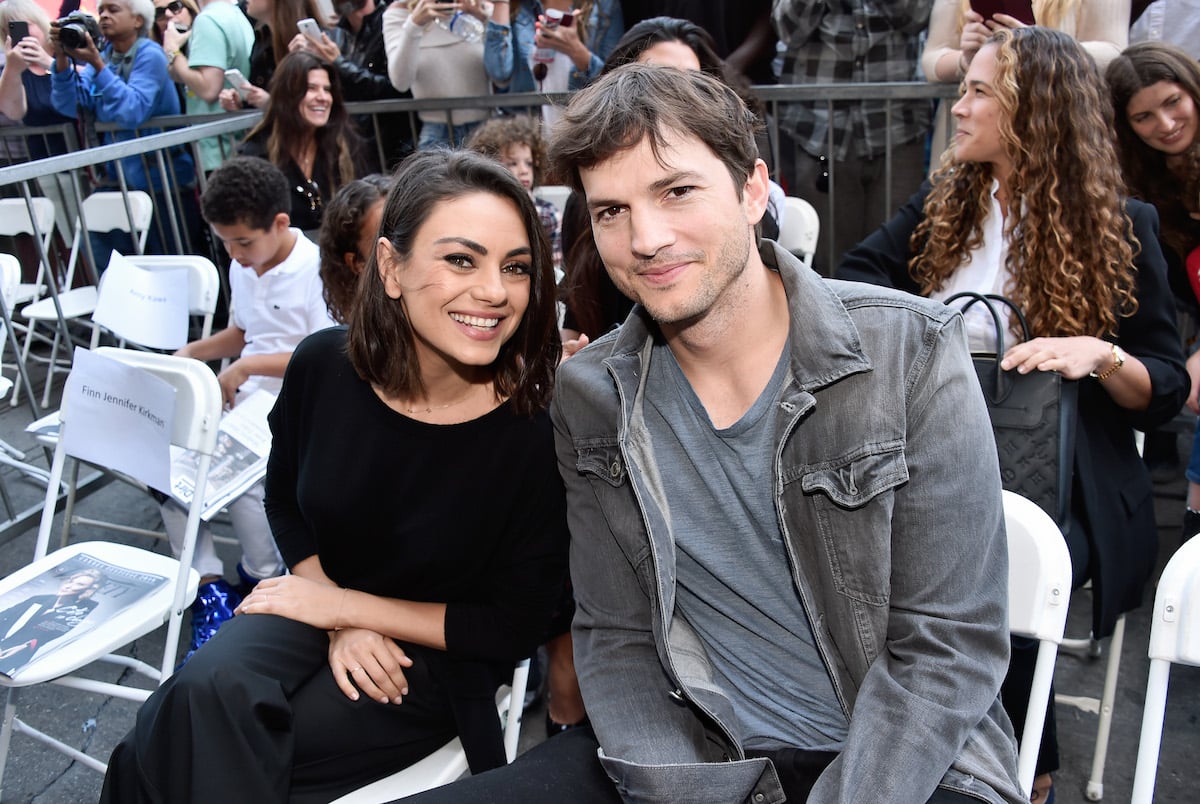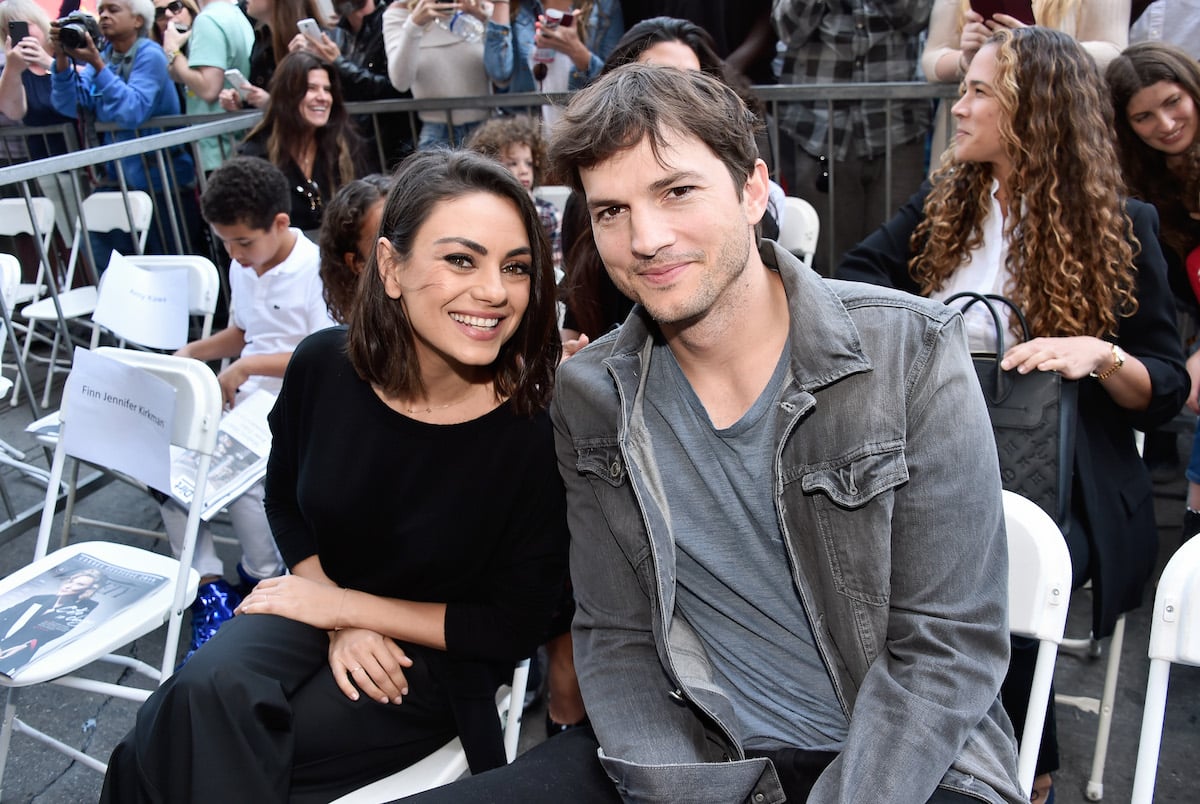 When they return to California, Kutcher goes back to being called by his middle name. Although Kunis admitted she's tried to keep the Chris thing with no sucess. 
"I try to keep doing it and he doesn't respond," she said. "If I go, 'Chris. Hey, Chris!' Nothing. In Iowa, it's the only thing he responds to."
Ashton Kutcher asked Mila Kunis to stop calling him 'Kutch' when they started dating
Kunis calls her husband by his first name in Iowa and since they've been together she's had to ditch one of Kutcher's nicknames. She told Armchair Expert host, Dax Shephard, Kutcher asked her to stop calling him a nickname that dated back to their time as friends.
"I kept calling him Kutch and then once we started hooking up he was like, 'Uh.' It's the only thing he ever asked me in however long we've been together now. The only thing he's ever asked me is, 'Baby, can have to stop calling me Kutch,'" Kunis said, adding that she called him that "as a homie."