Ashton Kutcher Bought a Ticket to Space For $200K But Mila Kunis Stopped Him — 'So Selfish of Me'
Mila Kunis didn't want her husband to go to space. It seems like a reasonable request to keep one's celebrity husband on the planet, but now Kunis is saying she wishes she hadn't discouraged Ashton Kutcher from heading out on Sir Richard Branson's Virgin Galactic Flight.
Ashton Kutcher reportedly had a $200,000 ticket to space
In 2012, Kutcher purchased a rather expensive ticket to go on British entrepreneur Sir Richard Branson's "space tourism" flight. Branson took his first test flight to the edge of space earlier this month, along with a full crew.
Meanwhile, somewhere between 2012 and today, Kutcher decided (along with the help of his wife, Mila Kunis) that such a trip would not be 'family friendly.' 
"When I got married and had kids, my wife basically encouraged (me) that it was not a smart family decision to be heading into space when we have young children," he told Cheddar News.  "So I ended up selling my ticket back to Virgin Galactic. And I was supposed to be on the next flight. But I will not be on the next flight." 
Mila Kunis discouraged her husband from going to space
In an interview with People magazine this week, the That 70s Show Actor said she was aware of the ticket when she dated Kutcher; but changed her tune once they had children. 
"Years goes by then all of a sudden we have a baby and he's like, 'I'm going into space,' Kunis told People. "And I was like, 'That's irresponsible, you cannot have…This is not what you do. You are a father,'" Kunis said.
Kunis also admitted to being emotional at the time. "I was all so hormonal and I was like, 'You can't, you're going to die," she explained to People. "The thing's going to explode and you're going to die — and you're going to leave me with the babies.'"
"Being the sweet man that he was," Kunis told People, he decided to return the ticket and abate her anxiety.
Now Mila Kunis regrets discouraging him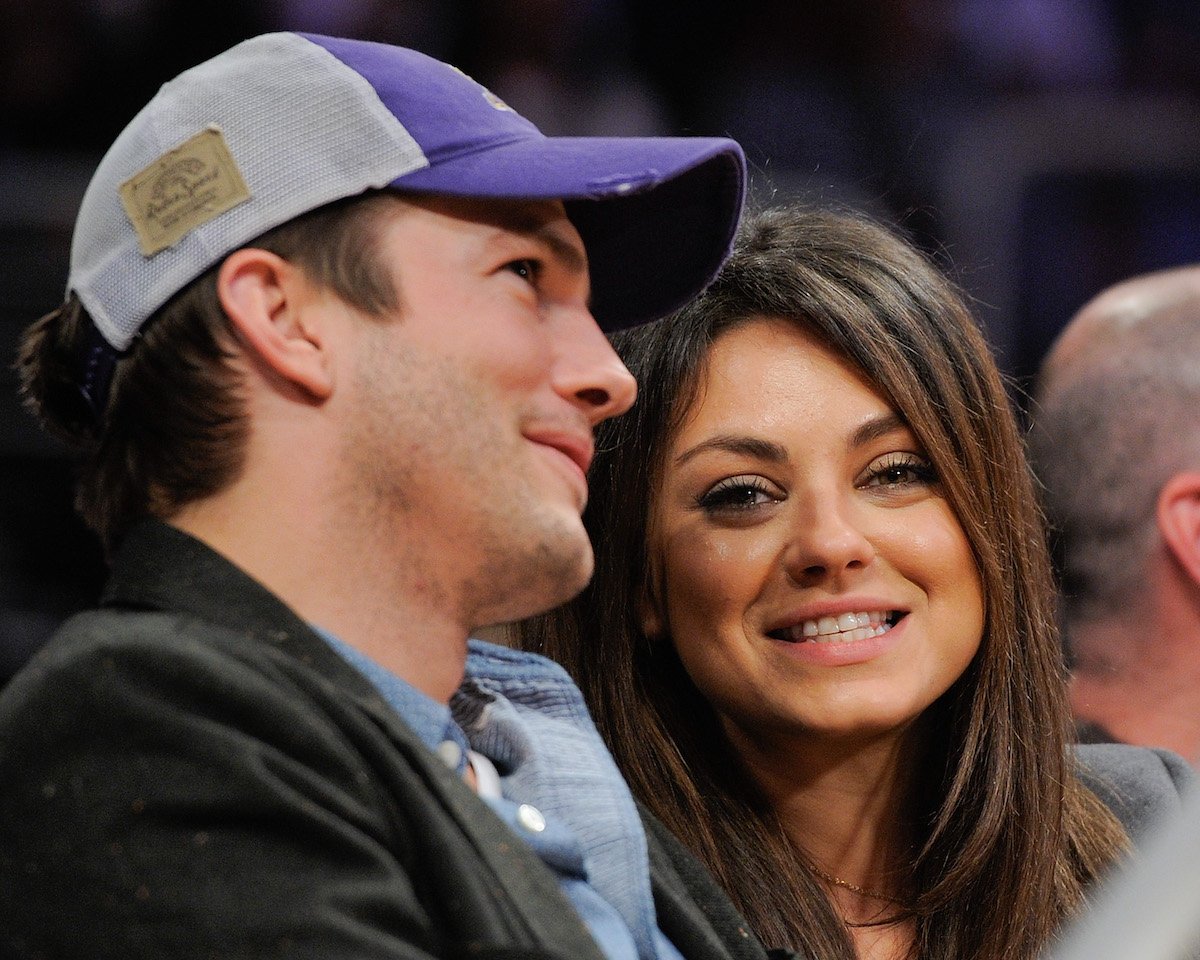 Per People, in the wake of Branson's flight happening earlier this month, Kunis regrets the decision to discourage her husband from going to space. Despite having a daughter (Wyatt Isabelle, born in October 2014) and a son (Dimitri Portwood, born two years later in November 2016,) she still says she should have encouraged Kutcher's dream.
"I know I hate it," she told People. "The fact that I didn't let him go into space was so selfish of me, but I was a new mom and I was like, 'You can't leave me and the babies.' And so that's where that decision was made out of."
Kunis added that if she could take it back, she probably would have. "I want everybody to know I probably would have let him go to space now, but now it's too late," she said.
Kutcher doesn't agree that the opportunity has passed. He says he's still going. After explaining why he declined to go ahead with the Virgin Galactic Flight, he mentioned that although he understood where Kunis was coming from at the time, he hadn't let go of the idea.
"At some point I'm going to space," he told Cheddar News.
RELATED: Why Ashton Kutcher Got Paid 3x Natalie Portman in 'No Strings Attached'