Miley Cyrus Always Carries 2 Notebooks Everywhere She Goes
Miley Cyrus rose to fame as a Disney Channel child actor with the show Hannah Montana. Ever since her exit from Disney, Cyrus has had an illustrious career as an actor and a musician. Cyrus's career has undergone a whirlwind transformation whereby she dabbled in hip-hop and country music for a while.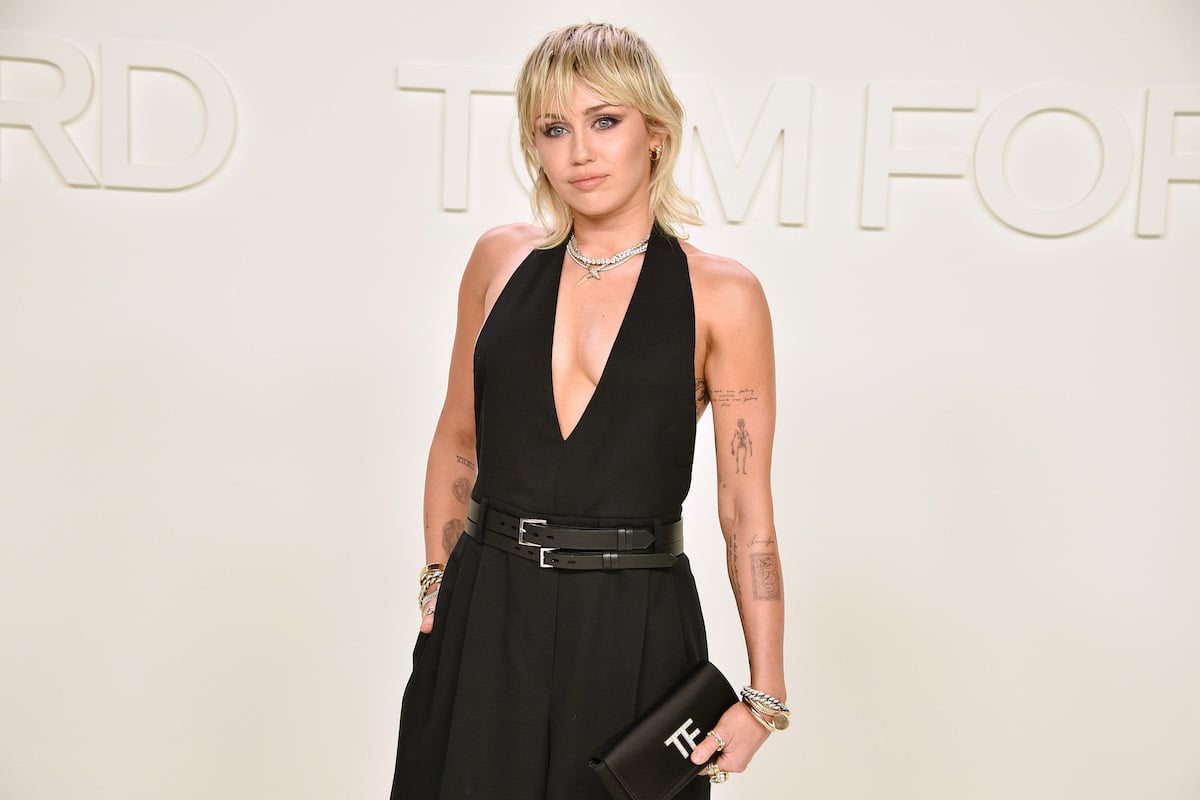 Recently the star sat down with Lars Ulrich to discuss her newfound passion, rock music. During the interview, Cyrus revealed that she always carries two notebooks everywhere she goes. Find out why.
Miley Cyrus on why she always has two notebooks at hand
In an interview with Ulrich for Interview Magazine, Cyrus and the Metallica drummer reminisced about the singer's performance in Glastonbury in 2019. Ulrich reminded Cyrus of the performance, saying that although he didn't get to see her perform, he knew she played the song "Nothing Else Matters." 
Ulrich wanted to learn more about what might have inspired Cyrus to play the song at Glastonbury. Cyrus revealed that "Nothing Else Matters" was the only song she thought of playing once she found out she had been confirmed for the tour. 
She also explained why she carried two notebooks with her, saying:
"I have two notebooks that I take everywhere I go. One of them is filled with my morals, my values, my purpose, my potential, my capabilities, and my commitments—to others and myself. I'm constantly writing things in there."
She added:
"Recently, I wrote down something very wise that I heard, which is related to your question. It was about how lyrics are one of the most resonant aspects of a song and why an audience connects with a song. It has to do with the words and to challenge that is to say that there's no difference between lightning and a lightning bug. But there's a big difference."
Cyrus continued saying that the song "Nothing Else Matters" aligns perfectly with her values and morals.
Cyrus says she doesn't have a false voice
The "We Can't Stop" singer also brushed over how people associate her voice with that of a man saying, "My whole life, whether in vocal training or just continuing to hone my craft, it's always been about, 'Why do you sound like a man?'"
She also said people ask her why she stopped singing in the high octave that can be heard in her 2009 song "Party in the USA." She said, "My voice is how I represent myself. It's how I express myself. I've worked with so many people who tell me, 'We're going to have to bring in a singer to hit those high parts.'"
Cyrus clarified that she doesn't have a "false voice." She expressed her gratitude for the fact that she didn't have to sing "Nothing Else Matters" in the typical way that people would expect for a female singer. Cyrus admitted that her lower register toward the end of the song was what captured the audience during her 2019 Glastonbury performance.
Cyrus is grateful for music
Cyrus recently went on stage for her second performance ever since coronavirus (COVID-19) caused lockdowns in 2020. The singer chatted with her fans on stage mid-song about the pandemic, changes in life, and the power of music.
Cyrus told her large crowd that music is what got her through the difficult times in her life. She added that although the pandemic saw her pause on touring, she feels like music played a more significant part in keeping everyone together.
The Last Song actor also told her audience that she considers herself fortunate to be a musician saying, "I never want that to be removed from my life because it's what fuels me," before thanking her fans for the platform.