Miley Cyrus' Backyard Sessions: Her Best Covers Ahead of Her 2020 MTV Unplugged Concert
Singer Miley Cyrus has many of her own popular songs, from the cheerful "Party in the USA" to the powerful "Wrecking Ball." However, over the years, she's also received attention for her covers of classic rock and country hits. Cyrus even dedicated a space for this, which she named her Backyard Sessions.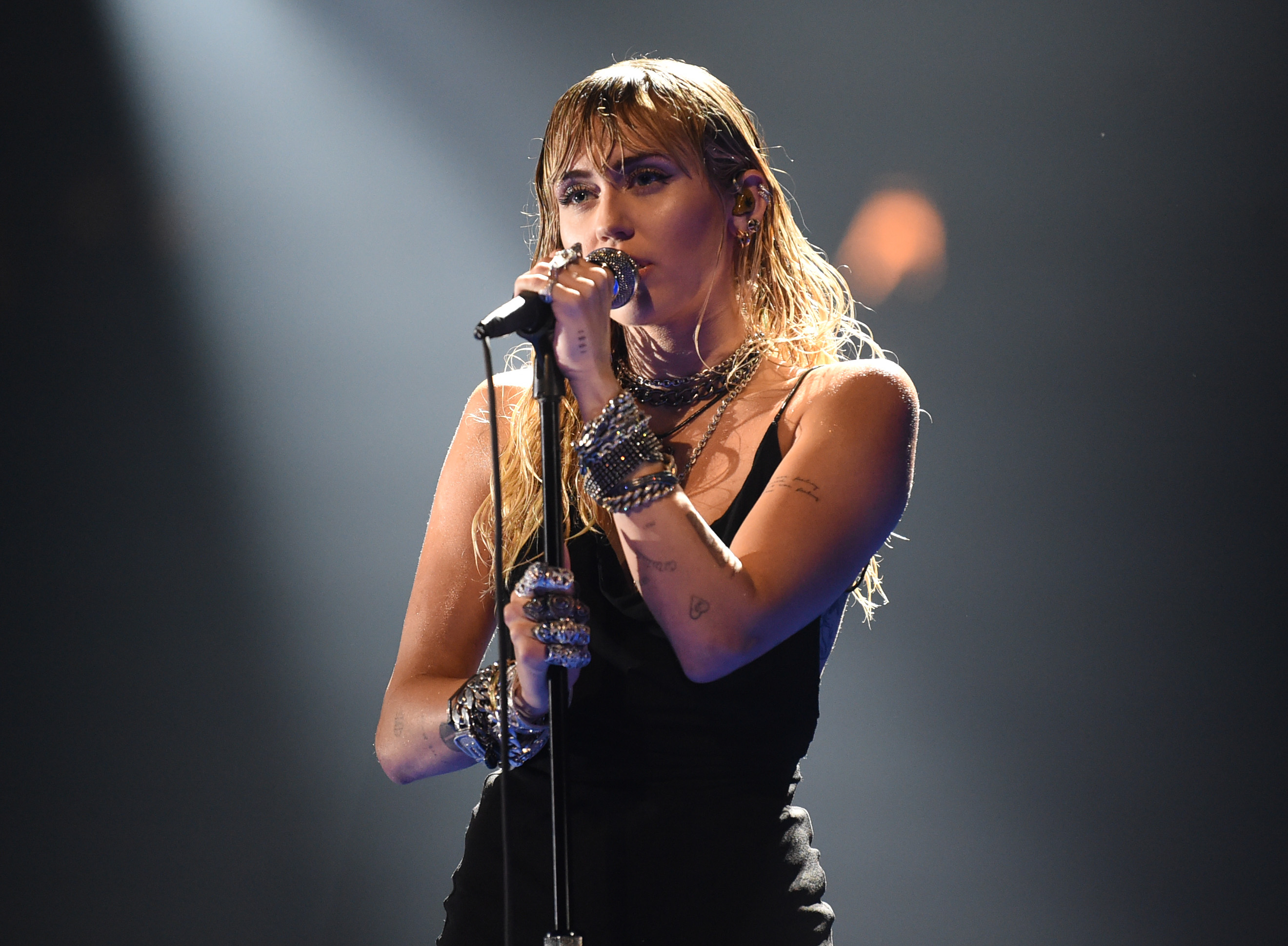 It's been years since Cyrus last held her Backyard Sessions. However, in 2020, she's teamed up with MTV Unplugged to revitalize the concept, which is perfect for a year in which concerts are nearly all held virtually. Ahead of the October 16 event, here are some of her best covers from previous years.
'Jolene' 
In Cyrus' first round of Backyard Sessions, she released played three songs that which she later shared on her YouTube page: "Lilac Wine," "Look What They've Done to My Song," and "Jolene." However, the latter quickly became her most popular, having accumulated more than 270 million views since published.
Cyrus sang the tune, which was written and originally performed by her godmother, Dolly Parton, in 2012. At the time, she was still best known for Hannah Montana, and the music she had released via Disney's Hollywood Records was more pop than country-rock. However, this introduced fans to her vocal range.
'Don't Dream It's Over'
Cyrus revived her Backyard Sessions when she created her nonprofit organization, The Happy Hippie Foundation. A series of Happy Hippie Presents sessions followed, during which she sang alongside the likes of renowned artists Joan Jett and Melanie. But one collaborator stands out.
In a video posted on May 15, 2015, Cyrus sang "Don't Dream It's Over," the '80s single by Crowded House. She was joined by her friend Ariana Grande, and the two stars wore playful animal onesies while sitting on an inflatable couch. They reprised their performance in 2017 at Grande's One Love Manchester benefit concert.
'Wildflowers'
Cyrus' Backyard Sessions are from the only time she's sung performed a duet cover. During her Younger Now era, Cyrus dug into her family's country roots. In fact, she and father Billy Ray Cyrus teamed up for a cover of Tom Petty's "Wildflowers" while appearing on The Tonight Show Starring Jimmy Fallon, following the musician's 2017 death.
Many of Cyrus' early covers were of female vocalists, making "Wildflowers," which was sung and written by the late Petty, unique. But Cyrus has never had any interest in abiding by gender norms personally or professionally, which she made clear with this cover and subsequent ones.
'Help!'
If Cyrus was a fan of rock covers before the coronavirus (COVID-19) pandemic, the time spent at home has seemingly only brought it out of her even more. After releasing her single "Midnight Sky," she dove back into performing covers, including "Maneater" and "Who Owns My Heart" on Jimmy Fallon.
Cyrus even released her cover of Blondie's "Heart of Glass" from the iHeartRadio Music Festival onto streaming services. But another live performance from earlier in the year received less attention, despite being iconic. Cyrus sang the Beatles hit "Help!" for the Global Citizen's Global Goal: Unite for Our Future event in June 2020, dedicating it to medical workers.