Was Miley Cyrus in 'Black Mirror' Season 5?
Black Mirror on Netflix has had a slew of famous actors play characters on the dystopian anthology — but has Miley Cyrus been on the show? The drama has had actors including Cristin Milioti, Michaela Coel, Bryce Dallas Howard, and Daniel Kaluuya star in episodes. Some episodes, like "San Junipero," which was released on Oct. 21, 2016, have proceeded to become cult-favorites among Black Mirror fans. Cyrus has had many acting projects in her successful career, but is Black Mirror one of them?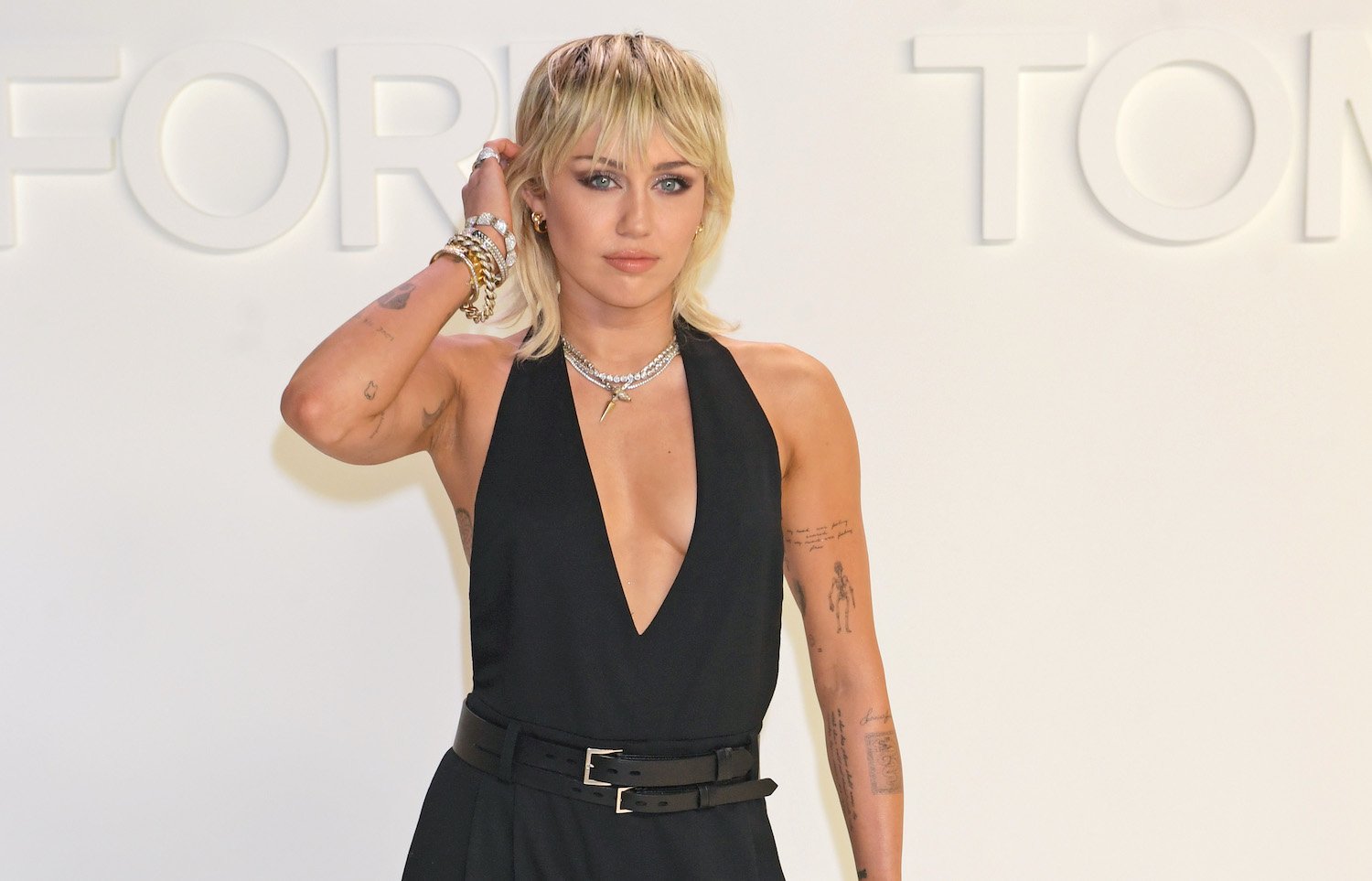 Miley Cyrus has had a long acting career since she was a child
Cyrus got her start by acting in Doc from 2001 to 2003 as Kylie alongside her father, Billy Ray. Following that, she was in Big Fish in 2003. She then began her Disney Channel reign with mega-hit show Hannah Montana. Cyrus appeared in other Disney content as well, such as The Suite Life of Zack & Cody, High School Musical 2, and The Suite Life on Deck.
As for non-Disney projects, Cyrus starred in The Last Song, a Nicholas Sparks movie in 2010. The same year, Cyrus was in Sex and the City 2 and played herself in the movie.
Following Hannah Montana, Cyrus was in LOL, Two and a Half Men, and So Undercover. Her next role showcased her acting skills and how much she had harnessed her talent since Hannah Montana.
Is Ashley O actually Miley Cyrus in 'Black Mirror'?
Cyrus acted in the 2019 episode of Black Mirror called "Rachel, Jack and Ashley Too." In the episode, Cyrus plays a pop star named Ashley O who has been forced to sell music she doesn't love and is trying to be more authentic to her real sound. Her efforts are near-deadly.
Ashley O's voice is also used for Ashley Too, a robotic doll that fans of Ashley O can purchase and have with them, similar to an Alexa-operated Barbie doll. The episode touted Cyrus' skills as an actor, and she released two songs as Ashley O: "On a Roll" and "Right Where I Belong."
'Black Mirror' writers thought Miley Cyrus was perfect for this episode
When it came to casting Black Mirror season five episode, "Rachel, Jack and Ashley Too," show creator Charlie Brooker immediately thought of Cyrus.
"If you've got a story in which one of your main characters is a big international pop star, it bloody helps if you've got someone who knows what they're doing," Brooker said.
Producer Annabel Jones agreed that Cyrus made sense for the role.
"We obviously thought of Miley Cyrus, but didn't dream that she would ever say yes," Jones added.
Luckily for them, and for viewers, Cyrus signed on to be part of the show's fifth season.
"Quite quickly, it was apparent that she has a really good sense of humor, and she's kind of been through — not like directly — but she's been through a lot of the stuff that happens in the story," Brooker expressed.
Jones went on to say that Cyrus was involved in the script process, and added her perspective to create more depth to the story.
"I think probably the darkness of it was one of the things that appealed to her most," Brooker concluded.
You can stream Cyrus' episode of Black Mirror on Netflix.