Miley Cyrus Confesses She 'Grew up on a Tour Bus'
It's fair to say that music is in Miley Cyrus' blood. Because the Hannah Montana alum is a huge celebrity in her own right, it's easy to forget that her father, Billy Ray Cyrus, is also a famous singer and songwriter. Known for songs like "Achy Breaky Heart," Billy Ray did plenty of touring when Miley was growing up. And despite the "Malibu" singer's young age, she and her siblings went along for the ride.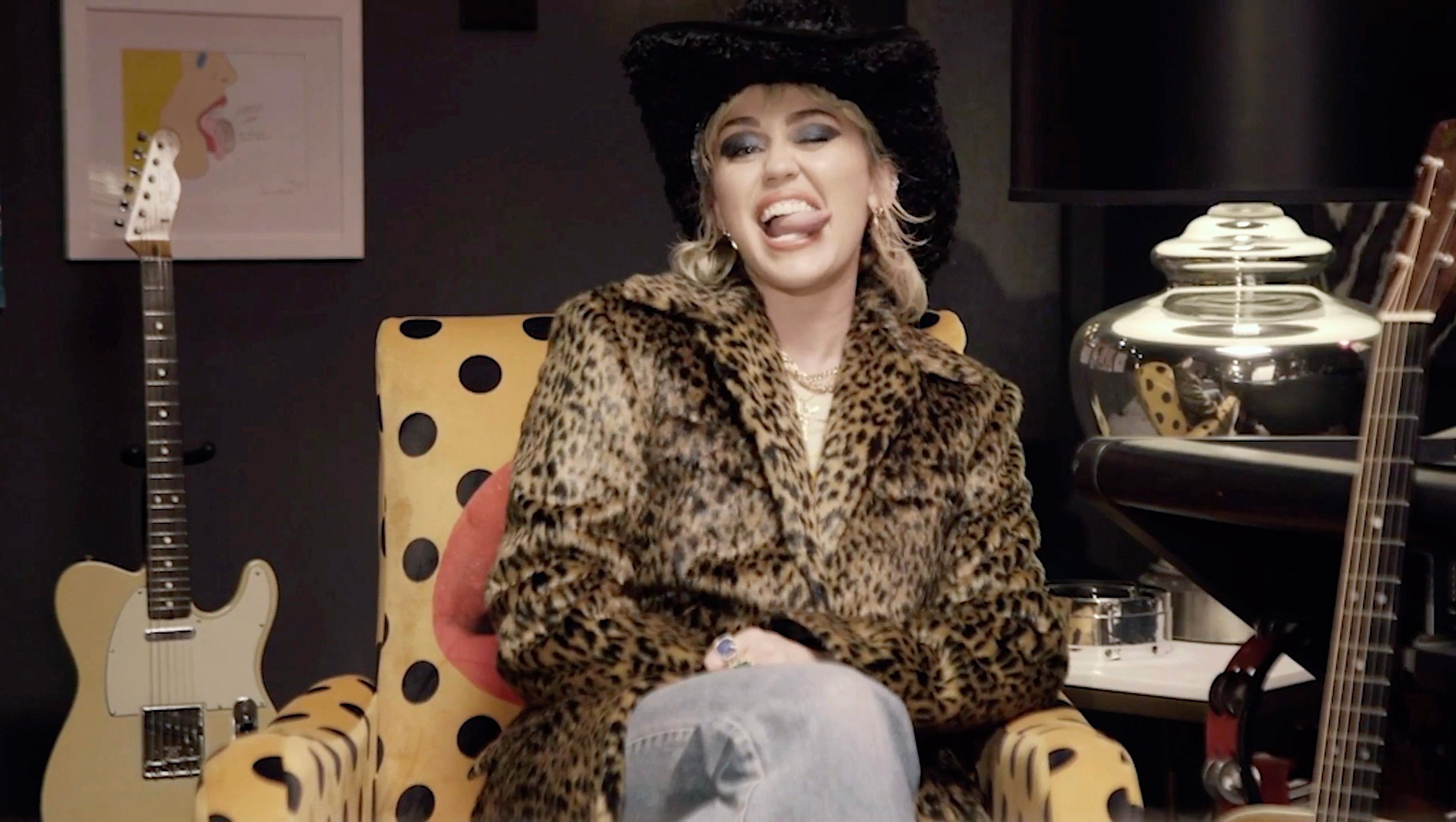 Of course, Miley showed signs of having her own star power at a very early age. The Plastic Hearts artist has been candid about the fact that she would often run on stage when her dad was performing. In fact, there is video footage of Miley crashing her dad's interviews and entertaining audiences when she was only two years old.
Miley Cyrus rose to fame at a young age thanks to her show, 'Hannah Montana'
It wasn't long before Miley's fame was rivaling Billy Ray's. After the pair were cast on the hit Disney Channel show, Hannah Montana, Miley exploded into superstardom. She was championed for her raspy singing voice, which somehow had the maturity of someone far beyond her age. Since graduating from Disney, Miley has made a name for herself in the music industry, exploring various genres from country, to pop, to rock.
There are many aspects of Miley's career that she absolutely adores. However, touring is undoubtedly one of her favorites. The "Prisoner" singer even enjoys being on a tour bus, as it's something that she learned to love in her youth.
The '7 Things' singer grew up on a tour bus
"I grew up on a tour bus," Miley shared in a conversation with Interview Magazine. "I went with my dad everywhere. He turned it into a playhouse for us. They had some stairs you could go down to get under the bus, where the luggage would be, and he created a place for me and my brother to go and play and imagine and dream."
To this day, Miley still views her tour bus as a safe place. In fact, she often creates art on her bus whenever she is touring. Though her net worth means that she always has access to hotel rooms when she's traveling across the country, the tour bus is where she finds her solace.
Miley explores different types of art while she is on tour
"They always get hotel rooms and I never stay in them," Miley revealed. "I always stay on my bus. I make it my zone and do a lot of drawing and painting. I started working on sculpture, which is hilarious to do in a moving vehicle." Of course, Cyrus was forced to stop touring when the coronavirus (COVID-19) pandemic hit. Naturally, this was a huge adjustment for the singer, but she found other ways to express her creativity during the time of forced stillness and solitude.
"This is the longest I've ever gone without being on the road," Miley stated in December of 2020. "I've been touring for the last ten years, and this is the first year that I haven't done it." Clearly, touring has become a huge part of Miley's life. We're sure she's eager to get back on the road again when it's safe to do so.