Miley Cyrus' Dad Billy Ray Cyrus Calls Her Hairdo a Mullet
Miley Cyrus' father Billy Ray Cyrus just went on "The Kelly Clarkson Show" and called her daughter's hairdo a mullet. At least he's an expert on mullets.
Miley Cyrus comes from a famous show business family. Her father, Billy Ray Cyrus, was a country music star from the '90s to this day. He also played her TV father in her breakthrough show, Hannah Montana on The Disney Channel. Now that she's a grown-up, they both have separate music careers. Her dad's a little bit country. Miley's a little bit rock n' roll, but they still keep up with each other.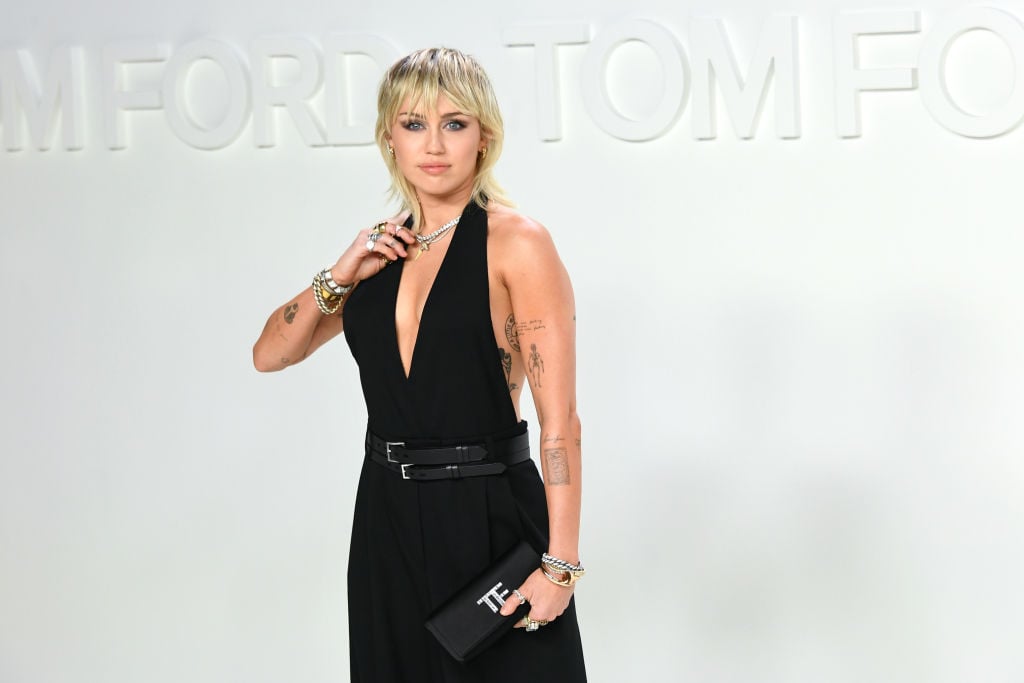 Billy Ray Cyrus stopped by The Kelly Clarkson Show before the novel coronavirus (COVID-19) shut production down. He performed a cover of Neil Diamond's "I Am… I Said" on the show. In a clip the show released on March 24, 2020, Cyrus discusses the history of his own mullet and what he thinks of Miley's current 'do.
Miley Cyrus's dad Billy Ray Cyrus named his mullet
A mullet was a hair style that was short on top and long in the back. It was most popular in the '80s and you could see mullets on stars like Patrick Swayze in Road House and Dirty Dancing, or Mel Gibson in Lethal Weapon, or John Stamos on Full House. Now, characters like Kenny Powers and MacGruber sport mullets as a joke to show they are relics of the past.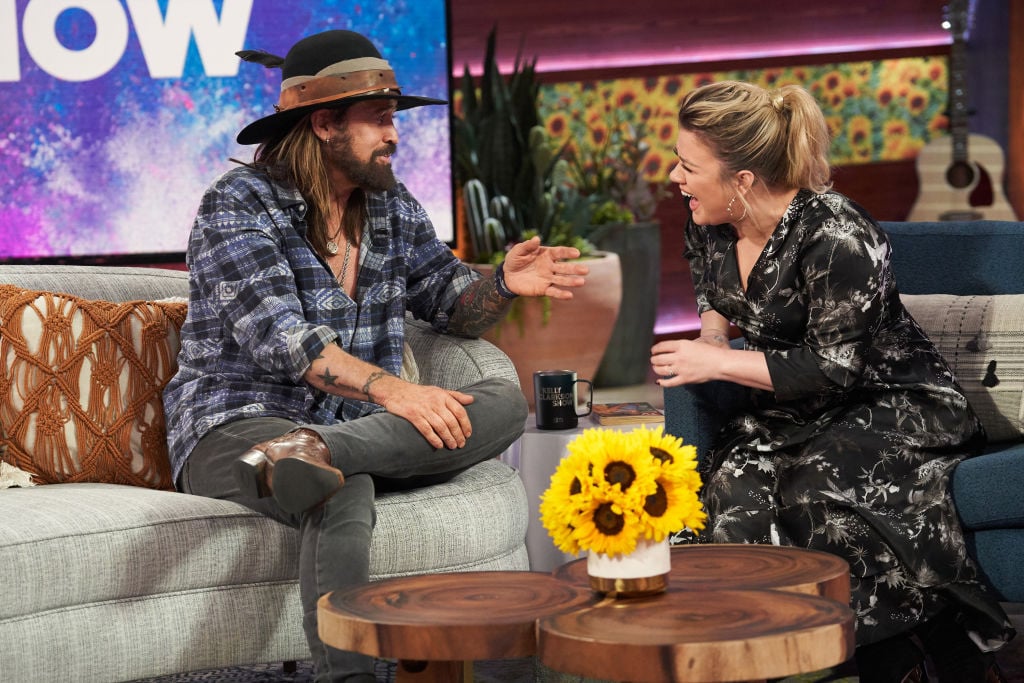 Mullets survived long enough for Billy Ray Cyrus to sport one in his "Achy Breaky Heart" days in 1992. He was still rocking a mullet on his album covers a decade later. He even named his: Kentucky Waterfall. The waterfall was the back of his hair, Cyrus said.
"I had Kentucky Waterfall for a while," Cyrus told Clarkson. "But I said, 'You know what? I need to update.' So I went with this one called Missouri Compromise. Tennessee is called a Tennessee Tophat. It's all there."
Billy Ray Cyrus says mullets are coming back 
Currently, Billy Ray Cyrus's hair goes down to his shoulders on both sides of his head. It's a look befitting his latest album, The SnakeDoctor Circus. But it sounds like he's hoping he can go back to the hairstyle he had before Miley was even born. Maybe other stylish dudes will pave the way for him.
"Texas got some of the best mullets and you know what?" Cyrus said. "Mullets are coming back. I've been looking at all these guys with these mullets. I'm going wait a minute, what's going on here?"
Does Miley Cyrus have a mullet?
Miley Cyrus has rocked many different hairstyles since her Hannah Montana days. She already had to maintain two styles as Miley Stewart/Hannah Montana. Since then she's had short hair, long hair, dark hair, platinum blonde hair in all different formations. Currently, she's blonde with bangs and longer hair in the back than the sides. Billy Ray thinks she may be bringing the mullet back.
"My daughter has a mullet on her head right now," Cyrus said.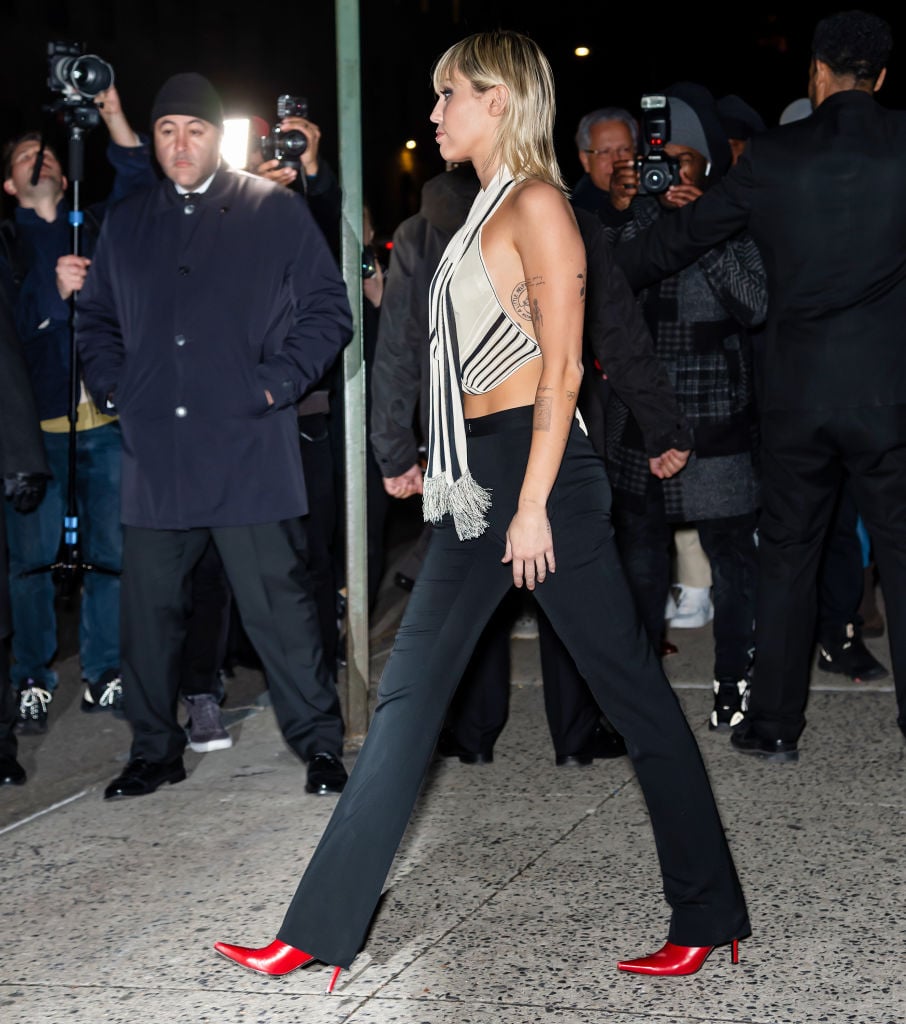 This prompted Clarkson to question him. She acknowledged she's seen women wear their hair in a mullet, but she's not sure Miley Cyrus qualifies.
"Your daughter's hot," Clarkson said. "She could be bald and look hot."