Miley Cyrus Deleted All but 1 Picture of Liam Hemsworth on Instagram
It's hard to believe that it's only been three months since Miley Cyrus and Liam Hemsworth announced their separation. The husband and wife shared a long history together, having met on the set of The Last Song in 2009 and dating off and on for the next ten years. The former couple tied the knot back in December of 2018, so fans of the actors were shocked when they announced their split only seven months later. Since the separation, both Hemsworth and Cyrus seem to have moved on with other partners. However, they appear to be going through a fairly amicable divorce, at least publicly.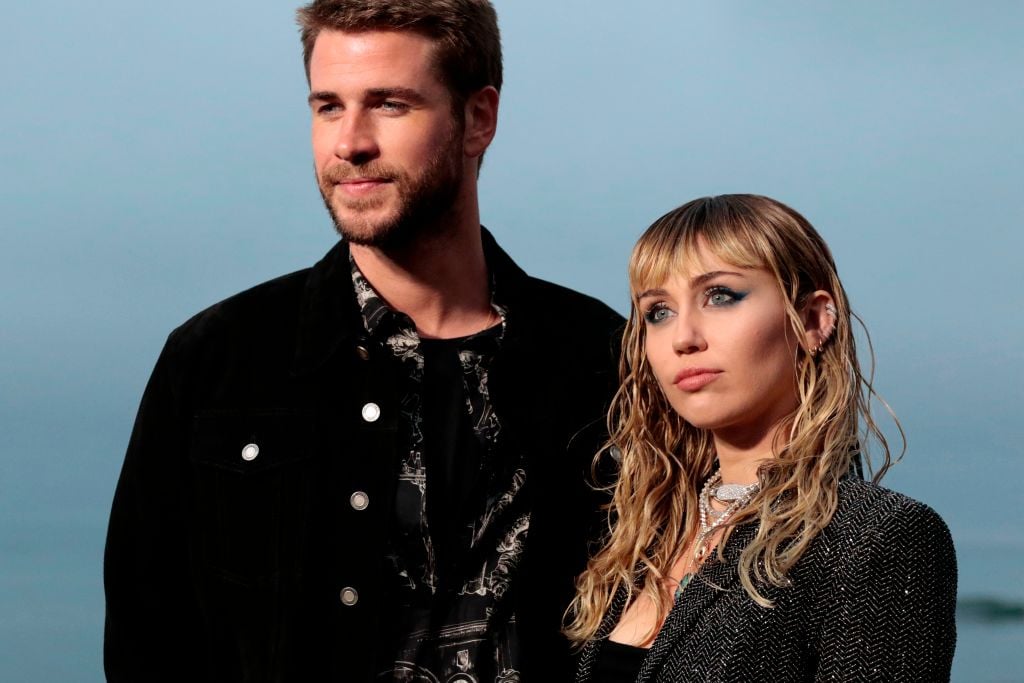 Miley Cyrus and Liam Hemsworth announce split 7 months after getting married
On August 10, 2019, a rep of Cyrus released a statement to People confirming that she and Hemsworth were taking some time away from each other to focus on themselves as well as their careers. "Liam and Miley have agreed to separate at this time. Ever-evolving, changing as partners and individuals, they have decided this is what's best while they both focus on themselves and careers. They still remain dedicated parents to all of their animals they share while lovingly taking this time apart. Please respect their process and privacy," the rep said in the statement.
Despite requests to respect their privacy, tabloids immediately began speculating and making up stories about how Hemsworth and Cyrus were coping with the split. The rumor mill got so bad, that Hemsworth decided to hop on Instagram and release a message himself. "Hi, all. Just a quick note to say that Miley and I have recently separated and I wish her nothing but health and happiness going forward. This is a private matter and I have not made, nor will I be making, any comments to any journalists or media outlets. Any reported quotes attributed to me are false. Peace and Love," the Hunger Games alum declared.
Elsa Pataky speaks out about her brother-in-law
True to his word, Hemsworth has remained silent about the split since he made that statement, despite Cyrus immediately dating both Kaitlynn Carter and a fellow Australian, Cody Simpson. However, his family members haven't been so tight-lipped. Recently, Elsa Pataky (Hemsworth's sister-in-law by way of his brother, Chris Hemsworth) was asked about her brother-in-law whilst traveling in Madrid and she had some things to say.
"My brother-in-law, well… After a relationship that you've dedicated ten years to, he's a little bit down, but he's coping well, he's a strong boy and he deserves the best, I think he deserves much better," Pataky shared, in reference to Hemsworth's split with Cyrus. She then addressed the time Hemsworth had spent in her home following his split from the "Slide Away" singer. "Family is always there to protect you. He and his brother are so close and he's really been there for him to give him the strength he needs," Pataky said according to Hola!
Cyrus deletes almost all pictures of Hemsworth from her Instagram
Though Hemsworth and Cyrus have split up a number of times in the past, even calling off their initial engagement, this split seems pretty permanent. Not only is Cyrus currently dating Simpson, but she also recently deleted all but one picture of herself and Hemsworth on Instagram. The one remaining picture was taken shortly after the couple got married was posted on January 26, 2019. The image shows the pair all dolled up for a classy date. "Date night ❤️ OUT and ready to party with the MR.," Cyrus captioned the photo.
Who knows why Cyrus chose to keep this picture and delete all the others. Only time will tell if she'll delete it this one too. But, for now, the odds of the couple ever reuniting seem low.