Miley Cyrus Once Had a Dog Named Thor — Yes, Like Chris Hemsworth's Marvel Character
Let's face it: Hollywood is a weird place. Miley Cyrus and the Marvel Cinematic Universe aren't exactly two things that are often thought of together, but is it a coincidence that she used to have a dog, Thor? Here's why her connection to Chris Hemsworth likely has nothing to do with the name.
Miley Cyrus is an animal lover
Cyrus has always had pets. She's spoken frequently about them, especially her dogs. At various points in time, she's had multiple dogs as well as cats, pigs, and horses, especially when she was living in the Malibu estate she shared with her now ex-husband, Liam Hemsworth.
After the divorce, Cyrus and Hemsworth had to split up their animals. Hemsworth has Dora, a labradoodle, and Tani, a pitbull, who he adopted when they were apart. Cyrus, meanwhile, has Emu, a sheepdog, Mary Jane, a pitbull, and Bean, a chihuahua, among others.
She is well-connected to the MCU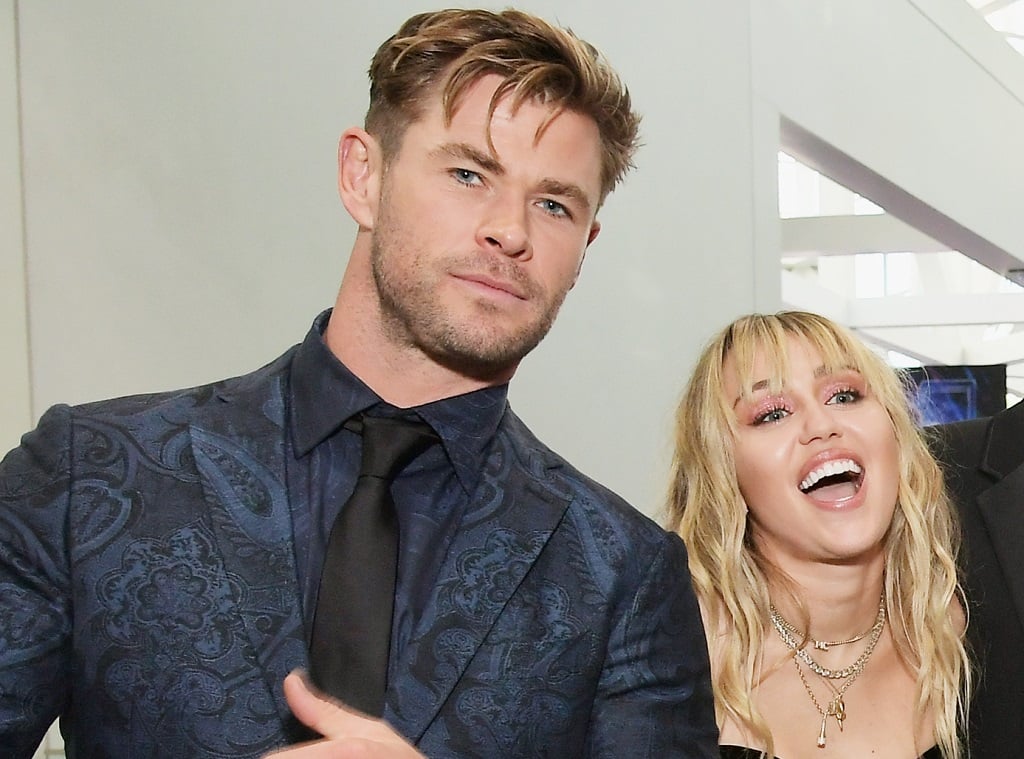 In addition to having an uncredited cameo as the voice of Mainframe in Guardians of the Galaxy Vol. 2, Cyrus is well-acquainted with the MCU, given her familial connection to Chris Hemsworth. She even attended the premieres of his films Thor: Ragnarok and Avengers: Endgame, along with her significant other at the time: his younger brother.
There's also another connection there. Liam Hemsworth also auditioned for the role of Thor. In fact, him getting a callback was what inspired Chris to go back for another screen test after doing poorly the first time. In Ragnarok, their elder brother, Luke Hemsworth, has a cameo.
Cyrus and the Hemsworths got along
Since their split in 2019, both Cyrus and Liam Hemsworth have moved on. And while some sources say that his family never really approved of the singer, it's hard to believe that that's entirely true. After all, her brother-in-law didn't have to post the above May 2018 video for any reason.
In it, the Marvel actor dances to Cyrus' hit song "Wrecking Ball," which is thought to be about his younger brother during a period where they weren't together. He tagged both Liam and Cyrus in his caption.
Cyrus' new dog reminds her of one named Thor
Now, Cyrus is more removed from the MCU (and acting as a whole). But she dropped an interesting tidbit of information in the March 23, 2020 episode of her Instagram Live talk show Bright Minded: Live with Miley. Speaking to a pet psychic, the woman asked her about a fluffy black dog she once had.
"I had a dog named Thor, who was a German Shepherd," said Cyrus. She held up her newest puppy, also a German Shepherd, who she named Bow. The psychic said, "Bow is the reincarnation of Thor." Though we don't know exactly when Cyrus had Thor, we think it's safe to say it precedes her former brother-in-law's role, given that the dog is no longer living.
Interestingly enough, there's another connection here: In the second episode of Hannah Montana (the show that made Cyrus famous), she spends time with a small dog named — you guessed it — Thor. Coincidence? It's hard to say.