Miley Cyrus Explains the Significance of Her 'Midnight Sky' Disco Ball
Singer Miley Cyrus once again made a splash at the MTV Video Music Awards. Her 2020 performance came shortly after the release of her single "Midnight Sky" and had a lot in common with the song's music video. Discover why the presence of a disco ball was necessary to tell her story.
Miley Cyrus performed at the 2020 MTV VMAs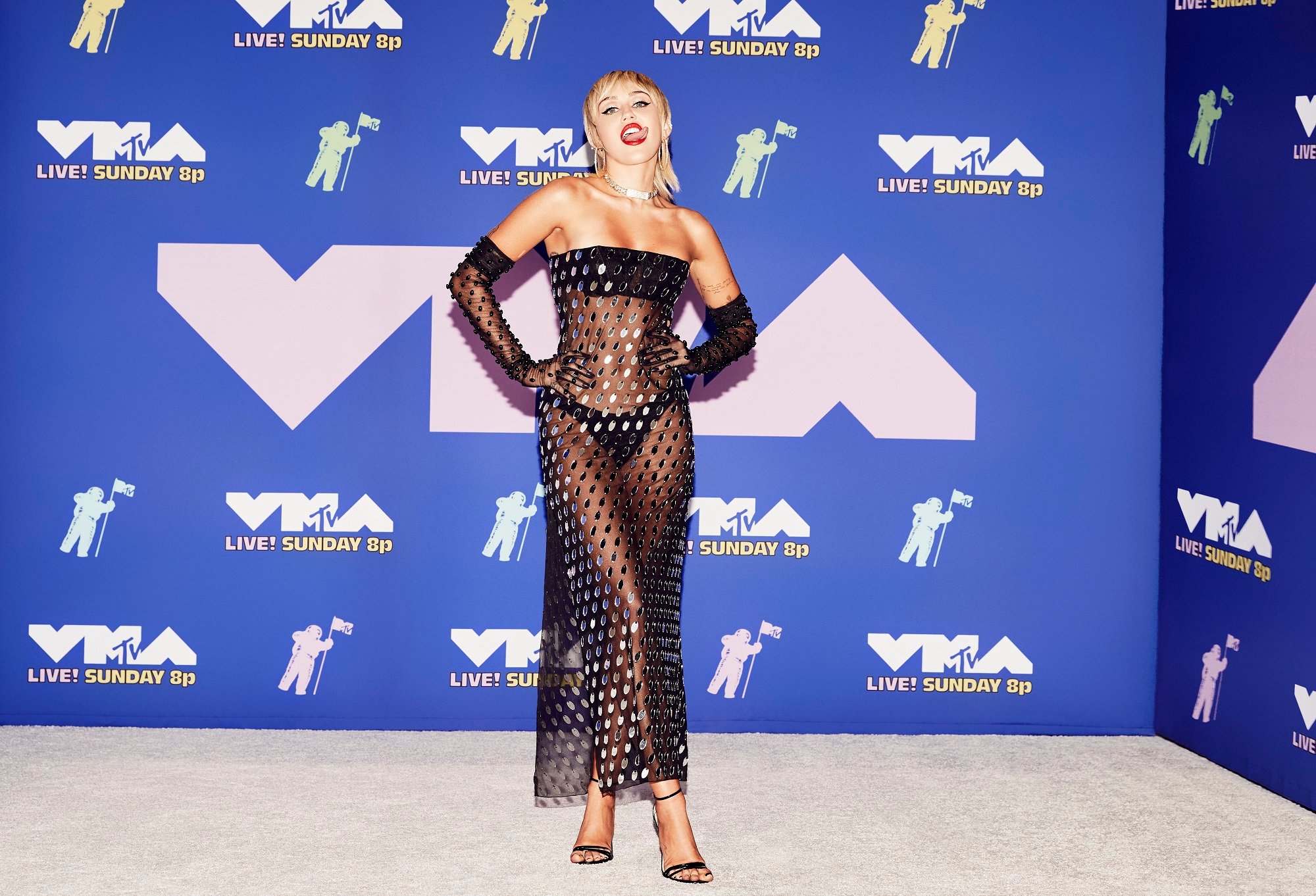 Many of Cyrus' biggest career moments have taken place at the VMAs. She first performed in 2013, when she caused a stir by dancing with Robin Thicke to his hit "Blurred Lines." Cyrus even hosted the award show once, in 2015, which also brought plenty of controversy.
So it was unsurprising to learn that Cyrus was among those scheduled to perform at the 2020 VMAs. While the event was a socially distant one without the usual crowd, the artist still managed to go big with her number. She performed her latest single, "Midnight Sky," off her upcoming album.
She mimicked her 'Wrecking Ball' performance with a disco ball
The same day she made her VMAs performance debut, Cyrus released what would become her first (and, to date, her only) No. 1 hit: "Wrecking Ball." In the music video, which came out a couple of weeks later, she swings on a giant wrecking ball in the nude, marking a significant pop culture moment.
Appropriately, the video went on to win Video of the Year at the 2014 VMAs, which Cyrus attended but did not perform at. In fact, she never sang this song at the award show. Instead, she paid homage to it six years later at the award show, swinging from a disco ball this time.
The disco ball was noted imagery for Cyrus' 'Midnight Sky' video
The disco ball didn't come out of nowhere. From the moment Cyrus began teasing "Midnight Sky," it was clear she was going for a 1970s-80s rock/disco kind of look. Pared with her mullet hairstyle, heavy makeup, and flashy clothes and accessories, it all set a specific mood.
When the song debuted, this theme continued. Cyrus paid tribute to the work of female rockstars of the era, like Joan Jett and Debbie Harry. She specifically cited Stevie Nicks' song "Edge of Seventeen" as inspiration. Cyrus' self-directed music video included time-specific imagery, such as disco balls.
She explained its meaning in 'Making of Midnight Sky'
On the track, Cyrus sings about how she's moved beyond her heartbreak (including her divorce from Liam Hemsworth). "I really want this video to feel very visual and lyrical," she said in a behind-the-scenes video that showed the process behind the "Midnight Sky" music video.
"I've given a lot of thought and meaning to every detail," Cyrus said. This includes the disco ball. "People are totally attracted and mesmerized by their beauty, but really they're just a bunch of broken pieces put back together again," she concluded.