Miley Cyrus Explains Why She Can't Just Stop the Theatrics and Focus on Music
For Miley Cyrus, being in the spotlight has been the norm from a very young age. With a famous father, the Plastic Hearts artist was famed for
For Miley Cyrus, being in the spotlight has been the norm from a very young age. With a famous father, the Plastic Hearts artist was known for going up on stage amidst thousands of screaming fans from the time that she could walk. Her parents even named her Destiny Hope Cyrus at birth because they were sure that she was destined for great things.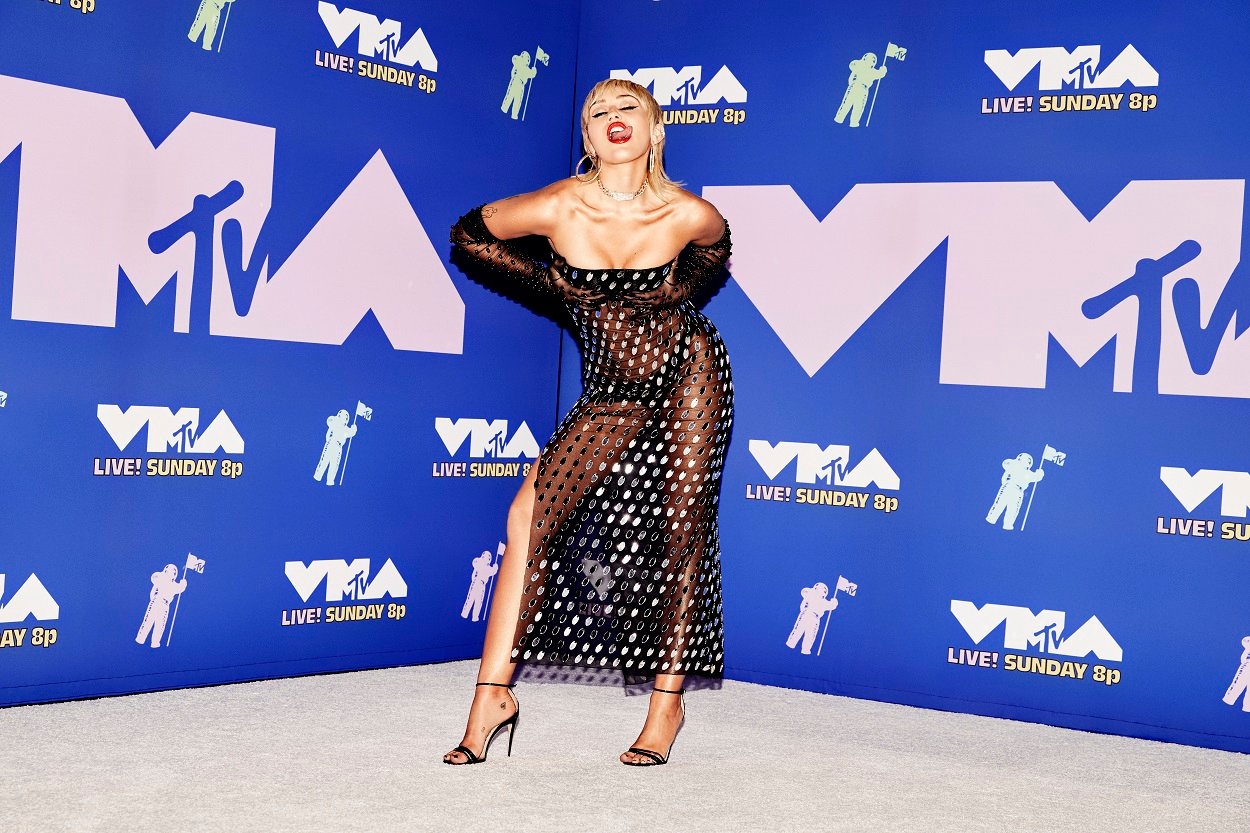 It was in 2006 that Cyrus proved her parents right. When the singer was cast in the hit Disney Channel show, Hannah Montana, at the young age of 13, she exploded into superstardom. Almost overnight, Cyrus became the lead "Disney darling" with millions of fans of all ages across the globe. But as much as Cyrus was loved by her fans for her acting and comedic timing, it was clear that her true talent was music.
Miley Cyrus has often been criticized for her over-the-top persona
Cyrus began writing and releasing her own music while she was still portraying Hannah Montana. And, when she finally shed her Disney skin in 2011, she continued to release more personal and daring music. But it wasn't too long before Cyrus' name was synonymous with scandal rather than music. For years, she made headlines for what many deemed outlandish behavior. It seemed that Cyrus was consistently being criticized for twerking, embracing her sexuality, her romantic relationships, wearing revealing clothing, or doing drugs.
Because the "Malibu" singer does have immense musical talents, many critics (and even some fans) can't understand why she frequently resorts to over the top antics to promote her music and herself. Many people have expressed frustration with the singer and urged her to just focus on the music and stop with the over the top and seemingly exhausting behavior. And this criticism isn't something that's escaped Cyrus' notice.
The 'Plastic Hearts' singer explains why she is often so theatrical
"I remember comments saying, 'Why the fu*k do you distract everybody with getting naked and shaking your a*s when you're a fuc*ing talented-a*s singer?'" Cyrus recalled in an interview with Rolling Stone. Cyrus then shared why she has adopted a more over-the-top public persona in comparison to many of her peers. The Hannah Montana alum shared it's more about her love of entertainment than it is about the shock value for her.
"But because I did grow up watching the Cher show religiously, I love show business," Cyrus confessed. "I love entertainment. I love pop culture. I love unforgettable moments. I think there was a balance of me just loving making big media moments but also a sadness in the fact that I would think, 'Did anyone even hear my song?' When you think of "Wrecking Ball," you don't think of the pain. You don't think of me looking directly into the camera, breaking the wall, crying, reaching out. You remember me getting naked, and I don't know whose fault that is. I don't know if that's mine or the way that our brains are programmed to think sexuality, for lack of a better word, trumps art."
Cyrus' fans seem to be more focused on her music these days
No matter who is to blame, most people seem to have come to terms with the fact that Cyrus is always going to do things that some people find over the top. However, with the release of her latest album, Plastic Hearts, more people than ever before seem to be zeroing in on her artistry. As far as her more theatrical elements that are being used to promote the album, most fans have simply chalked it up to her "just being Miley."