Miley Cyrus Explains Why She Stopped Eating a Vegan Diet: 'My Brain Wasn't Functioning Properly'
Miley Cyrus enjoyed the vegan lifestyle for years, but revealed in an interview why she had to stop eating a vegan diet, claiming it was impacting her brain function. During her appearance on the Sept. 2 episode of The Joe Rogan Experience, Cyrus shared the reasons behind her decision.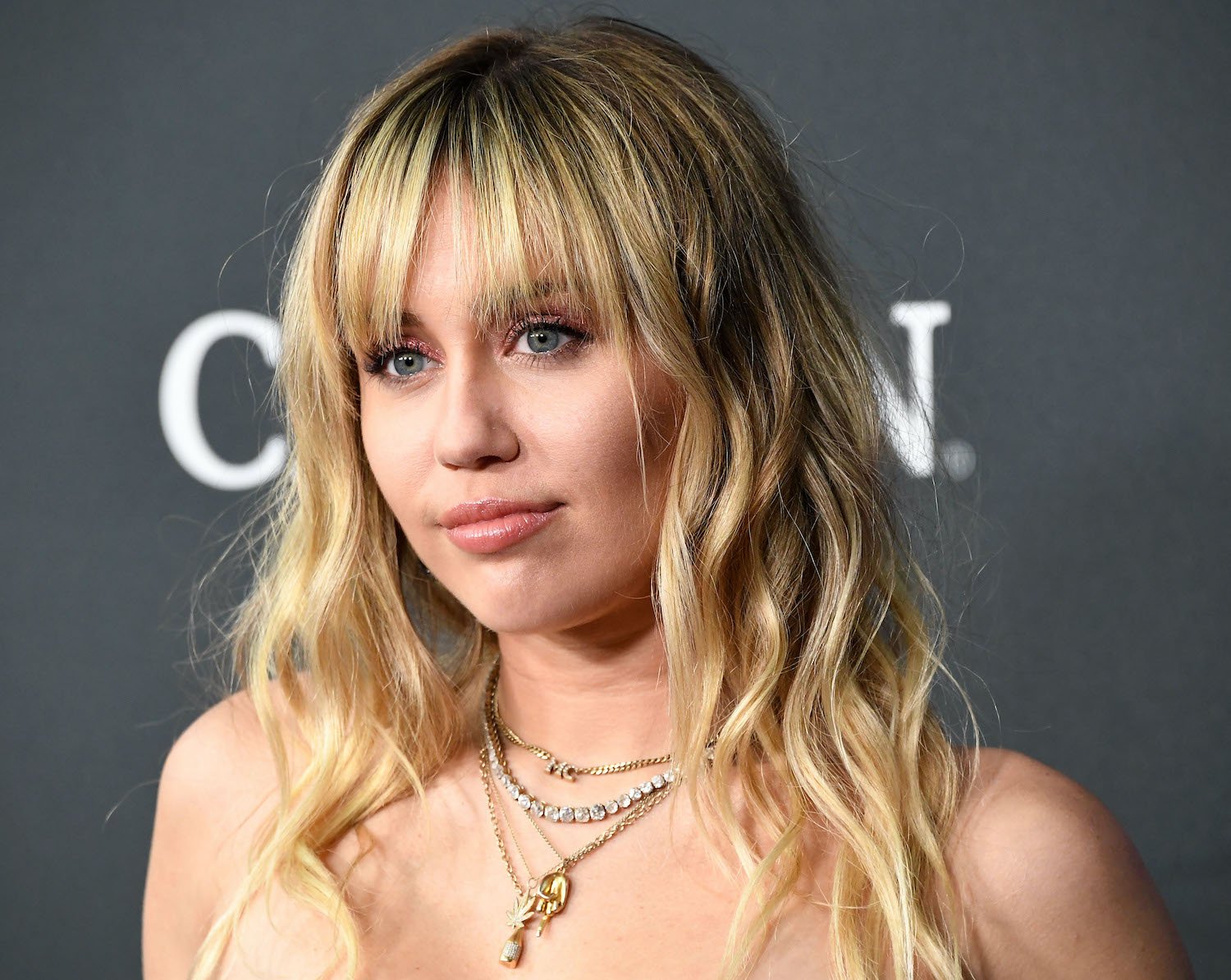 Miley Cyrus is no longer a vegan
During the interview with Joe Rogan, Cyrus explained why she decided to change course about the way she was eating, believing that her health and brain function were suffering from her vegan diet. Cyrus said she followed the "strictest" vegan plan from 2013 to 2019 but had to shift gears.
"I was vegan for a very long time and I've had to introduce fish and omegas into my life because my brain wasn't functioning properly," Cyrus explained. She also suffered from physical pain, most notably hip pain.
She joked that the vegans "are going to come for me but that's OK. I'm used to people coming for me."
In her defense though, she's an animal lover and rescuer. "I have 22 animals on my farm in Nashville, I've got 22 in my house in Calabasas, I'm doing what I need to do for the animals," she explained. "But when it comes to my brain… you can't be vegan and be this quick."
Miley Cyrus follows a pescatarian diet
Cyrus clarified that "some people can" eat a vegan diet, but noted, "I cannot." The change, she said, helped her realize more health benefits. "Now I'm so much sharper than I was and I think that I was, at one point, pretty malnutritioned," she shared. "I remember going to Glastonbury [music festival] and that was a show that I loved — I loved my performance — but I was running on empty."
The singer now follows a pescatarian diet, she said, "That's where I'm at. I try to eat for my brain type… So my brain type, I really need brakes on my brain," she shared.
The singer revealed her first non-vegan meal was traumatic
Cyrus circled back to talking about her diet later in their conversation when they spoke about her nutrition and exercise routine and dealing with physical pain. "That's something I'm working on and trying to figure out too," she said.
"I'm experimenting a lot with my diet, and my body, and my routine and my exercise right now," Cyrus added. "Because leaving veganism is really terrifying, like you said, the public kind of will destroy you for that."
Her first non-vegan meal, she said, was prepared by Liam Hemsworth. "My ex-husband cooked me some fish on the grill," Cyrus explained. "I cried, like, for a long time. I cried for the fish… it really hurts me to eat fish."