Miley Cyrus Says Her 'Fairytale' Life Was Really a Nightmare
Miley Cyrus has been in the public eye since she was very young. She was first the daughter of a major country singer. Then she became a superstar in her own right with her hit Disney Channel series, Hannah Montana.
From there, Cyrus found success in movies and with her music. Her decade-long relationship with her ex-husband, Liam Hemsworth, also kept her in the spotlight. However, in the past few years, Cyrus has gone through a major transformation.
Now, she's getting candid about all of the challenging things she's gone through and why her life may have looked like a fairytale even when it was anything but.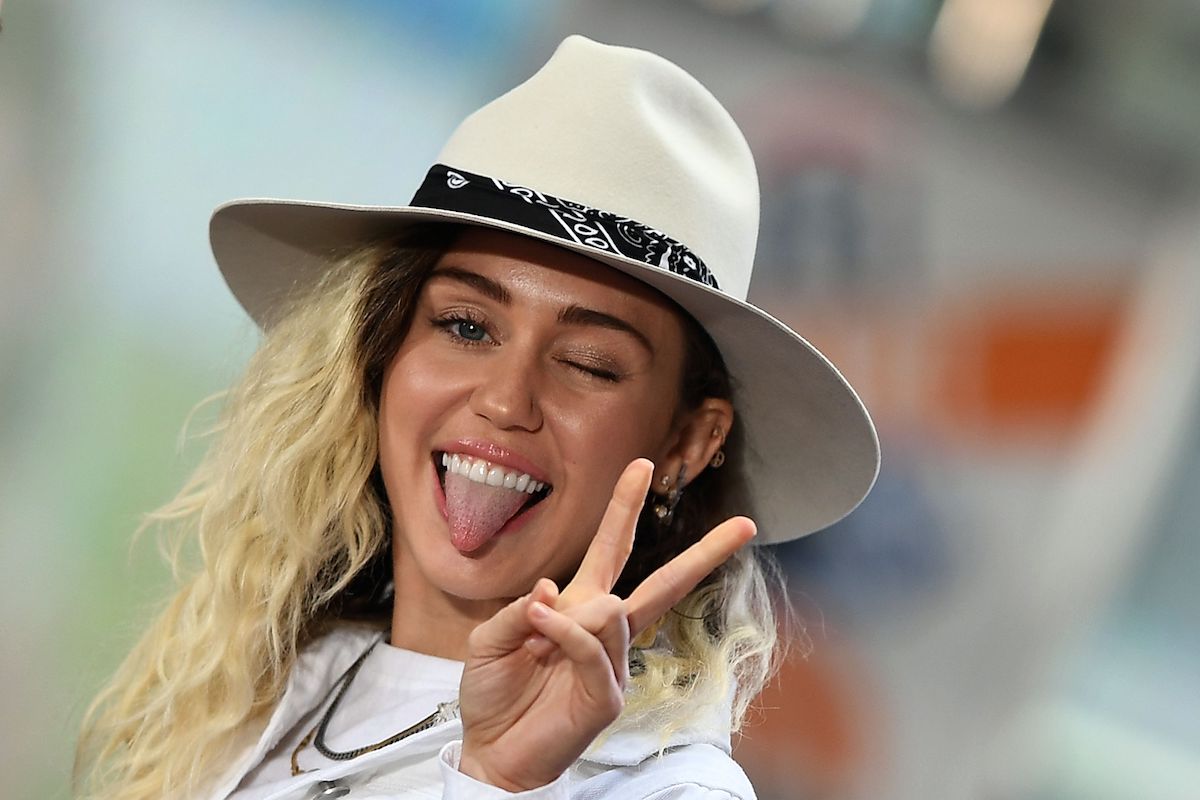 Miley Cyrus struggled while filmming 'Hannah Montana'
Though Hannah Montana put her on the map, seemingly helped her surpass her father, Billy Rae Cyrus' mega fame, it came at a cost. For five years, Cyrus worked grueling hours on the Disney Channel show set, which was exhausting. By the time the series ended in 2011, Cyrus was trying to figure out who she was.
"Every morning, I was getting coffee jammed down my throat to wake me up," she said in a 2015 interview with Marie Claire. "I just had to keep going, be tough, be strong. Everything happened to me on that set."
"I had to evolve because Hannah was larger than life, larger than me," the singer told Rolling Stone. "I felt like I was never going to amount to the success of Hannah Montana."
Miley Cyrus says that the last three years were a 'cocktail of chaos'
Though Cyrus has seemingly found herself as an adult woman and as an artist in the industry with her latest album, Plastic Hearts, which is garnering rave reviews, it has not come easy.
The past three years alone have been very challenging for the "Wrecking Ball" singer. It included a divorce, the death of her beloved grandmother and so much more.
"We're all just an equation of all those things adding up," Cyrus told Zane Lowe for Apple Music. "The last three years, I called it the cocktail of chaos. Because it just felt like the worst bartender ever, which was the universe, just kept pouring this sh*t… you're dizzy off of it."
Miley Cyrus' fairytale life was really a nightmare
Cyrus says that her rock bottom came in 2017 when she realized the life she was living on the outside looked very different from what was going on.
"A couple of years ago it looked like I was living some fairy tale," she told Rolling Stone. "It really wasn't. At that time, my experimentation with drugs and booze, and the circle of people around me was not fulfilling or sustainable or ever going to get me to my fullest potential and purpose."
Thankfully, despite everything that she's gone through, Cyrus is sober and in a much better place. Through it all, she's also managed to remain true to herself, no matter what anyone else thinks.