Miley Cyrus' Fans Push Her to Do Backyard Sessions After Canceling Her Australia Benefit Concert
Singer Miley Cyrus has been in the news a lot for her personal life over the past year, from her divorce from Liam Hemsworth to her new relationship with Cody Simpson. But these days, the musician is more focused on performing (and, fans hope, putting out her new album).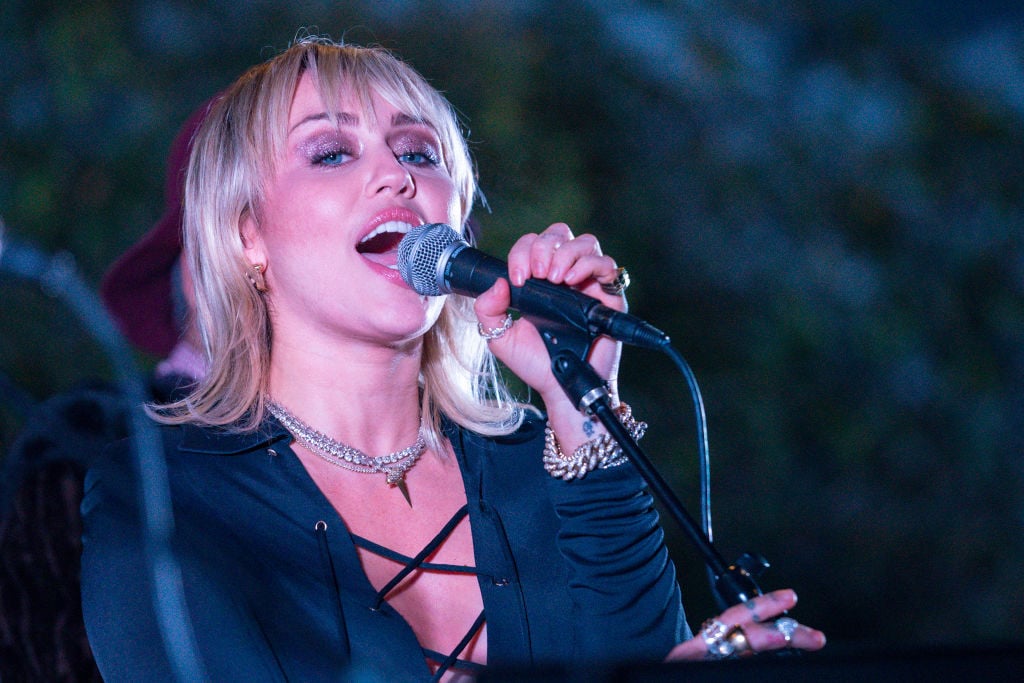 Cyrus kicked off 2020 by sharing that she is set to headline numerous festivals throughout the first half of the year. But she's already run into trouble with one of those performances. Here's what happened, and why fans are encouraging her to make new arrangements.
Miley Cyrus was set to perform in Australia in March 2020
In January 2020, there was worldwide concern over the raging bushfires in Australia. While some celebrities simply posted messages and links to donate, Cyrus took it a step further. She must have felt a personal connection as someone who has been personally affected by losing her home in a fire (and given Simpson is a native Australian).
So in February 2020, Cyrus announced that she was headlining a charity concert in Melbourne, Australia on March 13, 2020. All proceeds were set to go to relief efforts as the nation continues to rebuild in the wake of the tragedy.
She canceled the show amid Coronavirus concerns
Cyrus began to post videos from her rehearsals following her announcement. Her good friend, Lil Nas X, signed on to perform. But this was before panic over COVID-19, (Coronavirus), began to have an impact stateside.
On March 9, 2020, Cyrus wrote in a statement on social media that the concert was canceled. "I am so disappointed to not be there, but I have to do what is right to protect the health and safety of my band and crew," she wrote, citing the Center for Disease Control's warning not to travel internationally.
Fans encourage her to do Backyard Sessions again
Cyrus said that she would still be making a donation in the announcement. But ticket sales are being refunded, which isn't good for the cause. So Smilers had another idea, which they shared with Cyrus herself after she contributed to the Wash Your Lyrics meme. Above is their message.
"Since Miley can't travel to Australia to perform the concert for Bushfire Relief, we think it would be an excellent idea to get Miley to perform a variety of songs, backyard sessions, with a donate button that will help aid the rebuilding of Australian communities and wildlife," it reads. The twitter handles for Cyrus and her team are included.
What are the Backyard Sessions?
This idea is one that's familiar to Cyrus. She hosted her first Backyard Sessions in 2012, covering three songs which were released over a few months. Cyrus did this again in 2015 to celebrate the launch of her philanthropic organization the Happy Hippie Foundation, with videos released throughout the month of May (including one with Ariana Grande, above).
It looks like fans have found a way for Cyrus to perform and raise money without leaving the country. Will she take their advice? We'll have to wait and see.