Miley Cyrus' Fans Like Her 'Bright Minded' Theme Song, but Wish She'd Release Her Album Instead
Singer-songwriter Miley Cyrus hasn't been putting out new music recently. Here's why her latest little tune isn't cutting it for fans.
Being a fan of a celebrity often means being disappointed. After all, no one can please everyone. But Smilers (the name for fans of singer-songwriter Miley Cyrus) feel they've had to wait an especially long time for new music from their favorite musician. Here's why the theme song for her new Instagram Live talk show, Bright Minded: Live with Miley, isn't enough.
Miley Cyrus was set to release an album in 2020
Cyrus has been teasing new music for quite some time. Her last album, Younger Now, was released in 2017. She began working on new music before it even came out. In 2019, she explained that instead of making fans wait for one longer LP, she would be releasing three six-song EPs throughout 2019, titled She Is Coming, She Is Here, and She Is Everything, adding up to the full album She Is Miley Cyrus.
All was going well at first: Cyrus released She Is Coming on May 31, 2019. It features the single "Mother's Daughter," and was well-received. But, as most know, Cyrus then went through a lot of changes. From her separation (and subsequent divorce) from Liam Hemsworth through her two throat surgeries, the next EP was delayed further and further.
Her Instagram Live show 'Bright Minded'
There have been reports that Cyrus returned to the studio in late 2019 and early 2020. She also spent this time booking festival gigs. But before she could perform her Australian bushfire relief benefit concert, the coronavirus (COVID-19) pandemic struck, and she was forced the cancel her show.
In order to keep her spirits up and interact with her fans, Cyrus started her own daily Instagram Live talk show Bright Minded: Live with Miley. On it, she talks to celebrity guests like former fellow Disney Channel star Hilary Duff about what they're doing to stay positive during such a difficult time.
Cyrus came up with a theme song
At first, the show was fairly casual. But the longer she's kept it up, the more "official" Bright Minded becomes. Cyrus created a set, uses her computer to take notes and show videos, and has even brought on such Oscar-winning guests as Reese Witherspoon.
And what would a show be without a theme song? Given her profession, it wasn't hard for Cyrus to whip up a quick little ditty as the show's intro. You can listen to it above.
Smilers would prefer new music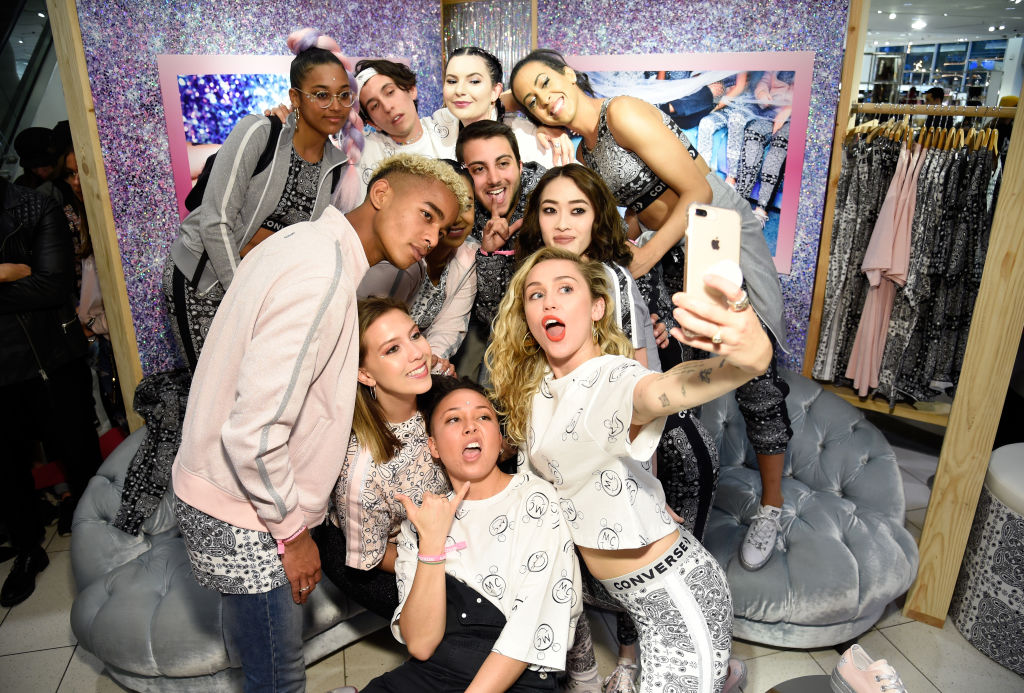 While the tune is a cute one, it's hardly the new EPs that Smilers were promised. The last solo song that Cyrus released was "Slide Away" in August 2019. And while the well-timed break-up song was celebrated, many fans feel that they've been patient long enough.
"The way she put these theme song together real mf quick but refuse to release her actual music," wrote Twitter user @parliamentz. Given everything that's going on, we assume Cyrus is taking time off from recording. But hopefully, once this is over, she'll head back in to make new music for us all.