Miley Cyrus Fell for Liam Hemsworth After He Opened the Door for Her During His 'Last Song' Audition
Miley Cyrus and Liam Hemsworth's relationship spanned for more than a decade before they decided to close the door on their romance in August 2019.
The pair had a great run together and often had fans gushing over their budding relationship as well as the many adorable memories they made together throughout the years. But there's one swoon-worthy "Liley" moment that lives in our heads rent-free, and it's when Cyrus recalled how and when she fell hard for Hemsworth.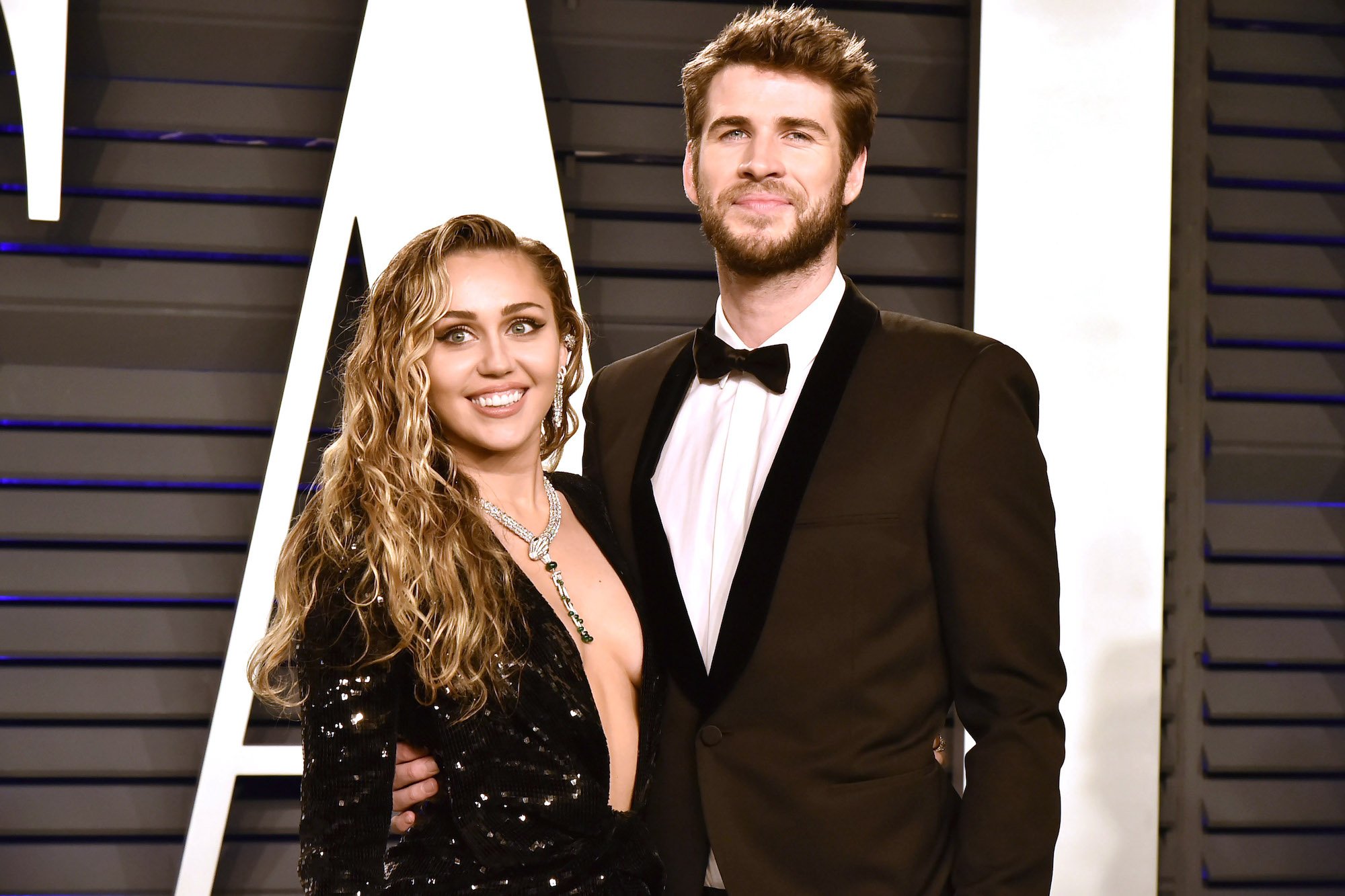 Liam Hemsworth opened the door to Miley Cyrus' heart — literally
Not many people can say they've experienced love at first sight, but Cyrus sure can!
During a 2010 appearance on The Ellen DeGeneres Show, the Disney Channel alum opened up about her then-boyfriend Hemsworth, whom she first met prior to filming their movie, The Last Song.
While sitting down with DeGeneres, Cyrus revealed that she was smitten with Hemsworth the first time she laid eyes on him, which was when "he opened the door" for her during his Last Song audition.
"I met him and he opened the door for me and I was like, 'I have been in LA for three years and I don't think any guy has actually opened the door for me.'" the Hannah Montana actor said. "It wasn't that he wanted the job. That's just who he is… I was like, 'Wow! That is super impressive!'
That polite gesture made quite the impression on Cyrus, who quickly turned to the director and said, "He's got the job. He's hot and he opened the door. Excellent.'"
Miley Cyrus wasn't interested in dating when she met Liam Hemsworth
Though she was very attracted to Hemsworth when they met, Cyrus admitted during the interview that she wasn't looking to date anyone at that time.
Seeing as she just broke up with model and aspiring country singer Justin Gaston, the "7 Things" singer had planned to remain single for a while.
However, while working closely with Hemsworth on the set of The Last Song, Cyrus couldn't help but fall hard for the blue-eyed actor.
"We started filming and at one point the chemistry was kind of awkward… I liked him a little bit, he liked me a little bit, but it was awkward," Cyrus explained to DeGeneres. "Then I was like, 'OK, just fake it. Please, just pretend you like me,' and he was like, 'I don't have to pretend. I really do like you.' 'OK, you're going to be my boyfriend? Cool.' So, it was good and we've been together for 10 months now and I'm really happy."
Miley Cyrus and Liam Hemsworth went on to have an on-again-off-again relationship
In March 2010, Cyrus and Hemsworth made their red carpet debut at the Elton John AIDS Foundation Academy Awards Viewing Party. That evening, the pair confirmed that they were a couple. Later that same month, they walked the red carpet together at The Last Song premiere. 
The pair were together for five months before calling it quits in August 2010 due to conflicting priorities and Cyrus' hectic work schedule.
A month later, the pair rekindled their romance and went on to have an on-and-off-again relationship for the next eight years before deciding to take their romance to the next level.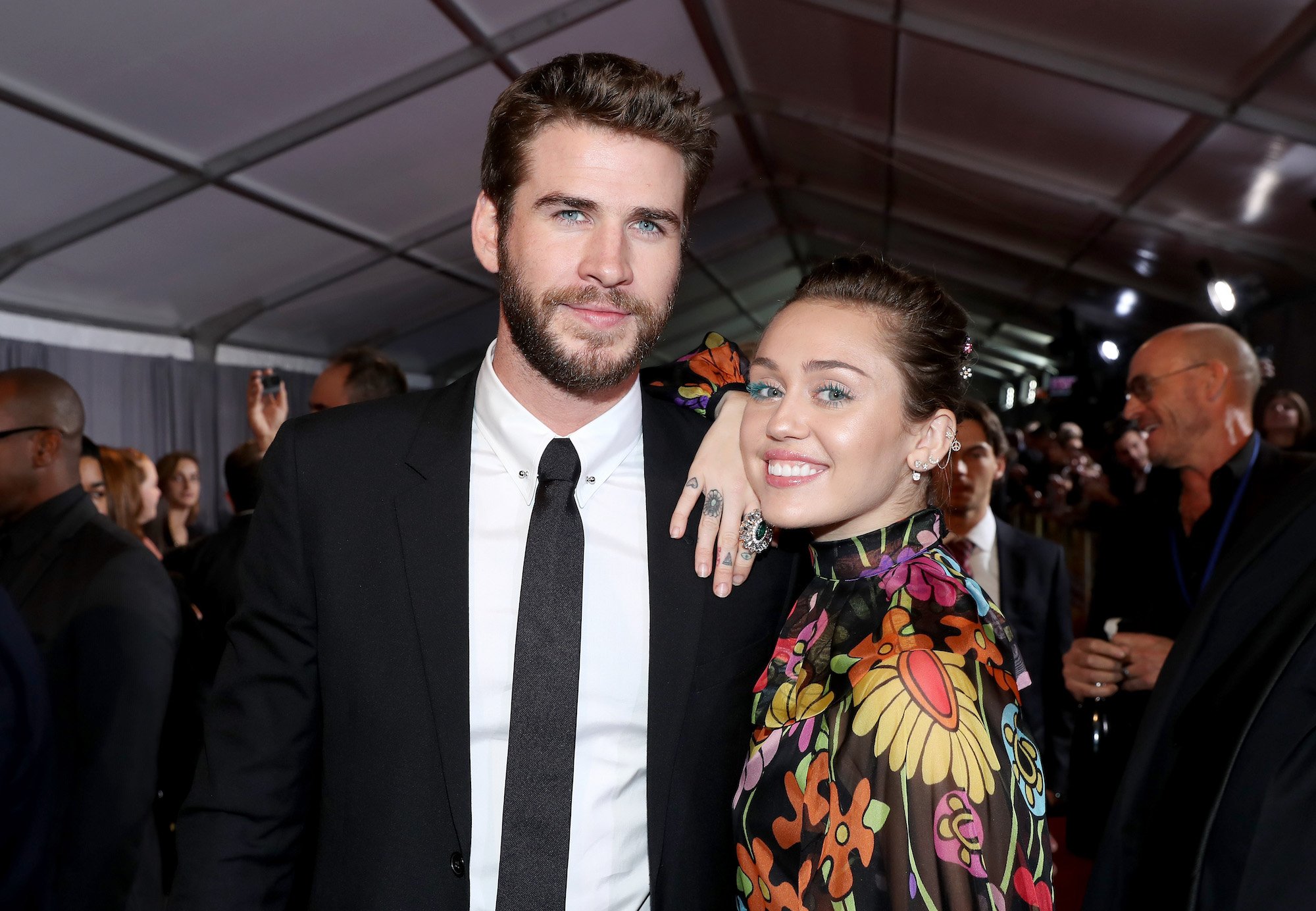 In December 2018, the couple tied the knot in a low-key wedding ceremony held inside their Nashville home. Over the next few months, the pair lived in marital bliss.
However, the sparked between them eventually fizzled out as they called it quits for good in August 2019.
"Liam and Miley have agreed to separate at this time. Ever-evolving, changing as partners and individuals, they have decided this is what's best while they both focus on themselves and careers," Cyrus' team said in a statement issued to People. "They still remain dedicated parents to all of their animals they share while lovingly taking this time apart. Please respect their process and privacy."
Later that same month, the Hunger Games actor officially filed for divorce from the "Can't Be Tamed" singer, citing "irreconcilable differences" as the cause for their split.