Has Miley Cyrus Ever Had a Girlfriend?
Miley Cyrus was one of the first Disney Channel stars of her era to say she is part of the LGBTQ community — but has she ever had a girlfriend? Cyrus has been vocal about her sexuality and her history of dating men. However, it's important to remember that regardless of Cyrus' dating history, her identity as part of the LGBTQ community should never be questioned. Cyrus identifies as pansexual, so she is. As for her dating history, though, here are the women she has dated in the past.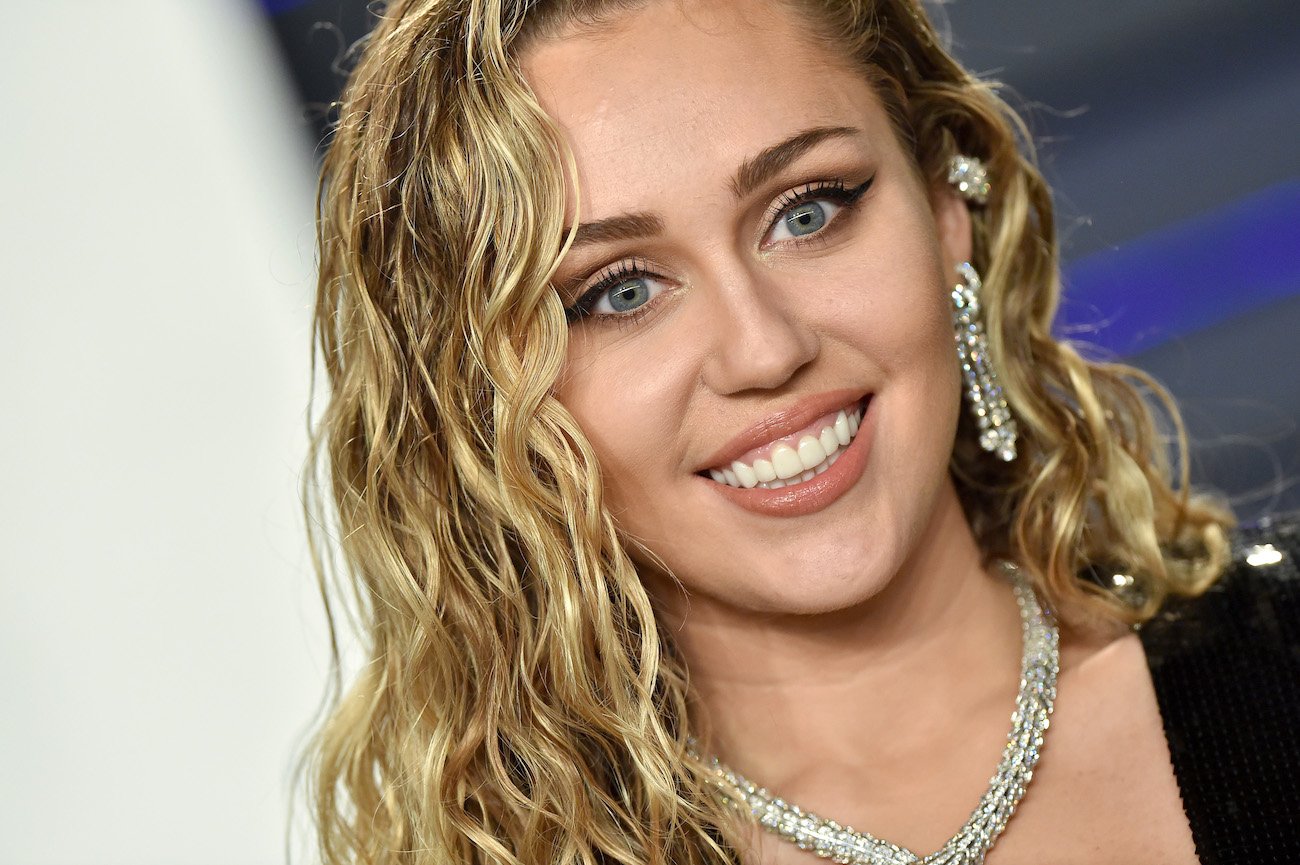 Miley Cyrus came out as part of the LGBTQ community after Disney role
Cyrus acted on Hannah Montana on Disney Channel from 2006 to 2011. The star waited until years after the show ended, in 2015, to express that she is not in fact straight.
"I'm very open about it — I'm pansexual," Cyrus told Elle UK in October 2015. "But I'm not in a relationship. I'm 22, I'm going on dates, but I change my style every two weeks, let alone who I'm with."
The actor was with her co-star from The Last Song, Liam Hemsworth, for a decade. They married in December 2018.
"The reason that people get married sometimes can be old-fashioned, but I think the reason we got married isn't old-fashioned — I actually think it's kind of New Age," Cyrus told Vanity Fair in February 2019. "We're redefining, to be f*cking frank, what it looks like for someone that's a queer person like myself to be in a hetero relationship. A big part of my pride and my identity is being a queer person."
She expressed that her first kiss was actually with a girl, not a boy
Cyrus was with her Disney Channel co-star Nick Jonas early on in their careers. She revealed in 2019 that her first kiss was with a girl.
"When I was a kid growing up, being from the South, and my first experience, my first kiss was with a girl in middle school," Cyrus said on the RuPaul: What's the Tee with Michelle Visage podcast. "And no one could understand, in Nashville, saying that to my parents."
She continued: "So I had that relationship. And I was one of the only kids on Disney that would come out and say that I supported all my gay friends. And I would write these songs — no one could say that."
Has Miley Cyrus ever had a girlfriend?
Cyrus said that her first relationship was with the first person she kissed. Her first girlfriend's identity remains unknown, but Cyrus has seemingly had other girlfriends since.
The star was spotted kissing Victoria's Secret model Stella Maxwell around the time that she came out as pansexual in 2015.
Cyrus and Hemsworth broke up in 2019 after being together for 10 years. The Hannah Montana star soon appeared in pictures kissing Brody Jenner's ex, Kaitlynn Carter.
Carter wrote an essay in Elle about her relationship with Cyrus in the summer of 2019.
"My friend and I spent that August traveling through Europe together and trying to move past our respective break-ups, my first and only romance with a woman was born," Carter wrote. "I fell just as hard for her as I had the older man so many years before."
"It was that same familiar force of nature; I didn't have to think about a thing or overanalyze," she continued. "It just happened and it felt exactly right. Reflecting back on our three-year friendship, I realized I'd always been drawn to her in a way I wasn't with other friends, but until that trip, it had never crossed my mind to think of her in a romantic sense."
Cyrus and Carter's relationship was "short-lived," as Carter describes, but Cyrus alluded to it in her song, "Midnight Sky," from her album Plastic Hearts.
Currently, Cyrus is single.