Miley Cyrus on Her Godmother, Dolly Parton: 'She's the Most Wickedly Creative Person'
Miley Cyrus looks up to her godmother, Dolly Parton, as an artist and as a person. Learn more about their relationship here.
Singer Miley Cyrus has been surrounded by famous musicians her entire life. Among those is her godmother, country artist Dolly Parton. The two have remained close throughout Cyrus' career, dating back to her early days on TV. Learn what the young star said about the iconic singer in a 2020 interview.
Miley Cyrus grew up in the spotlight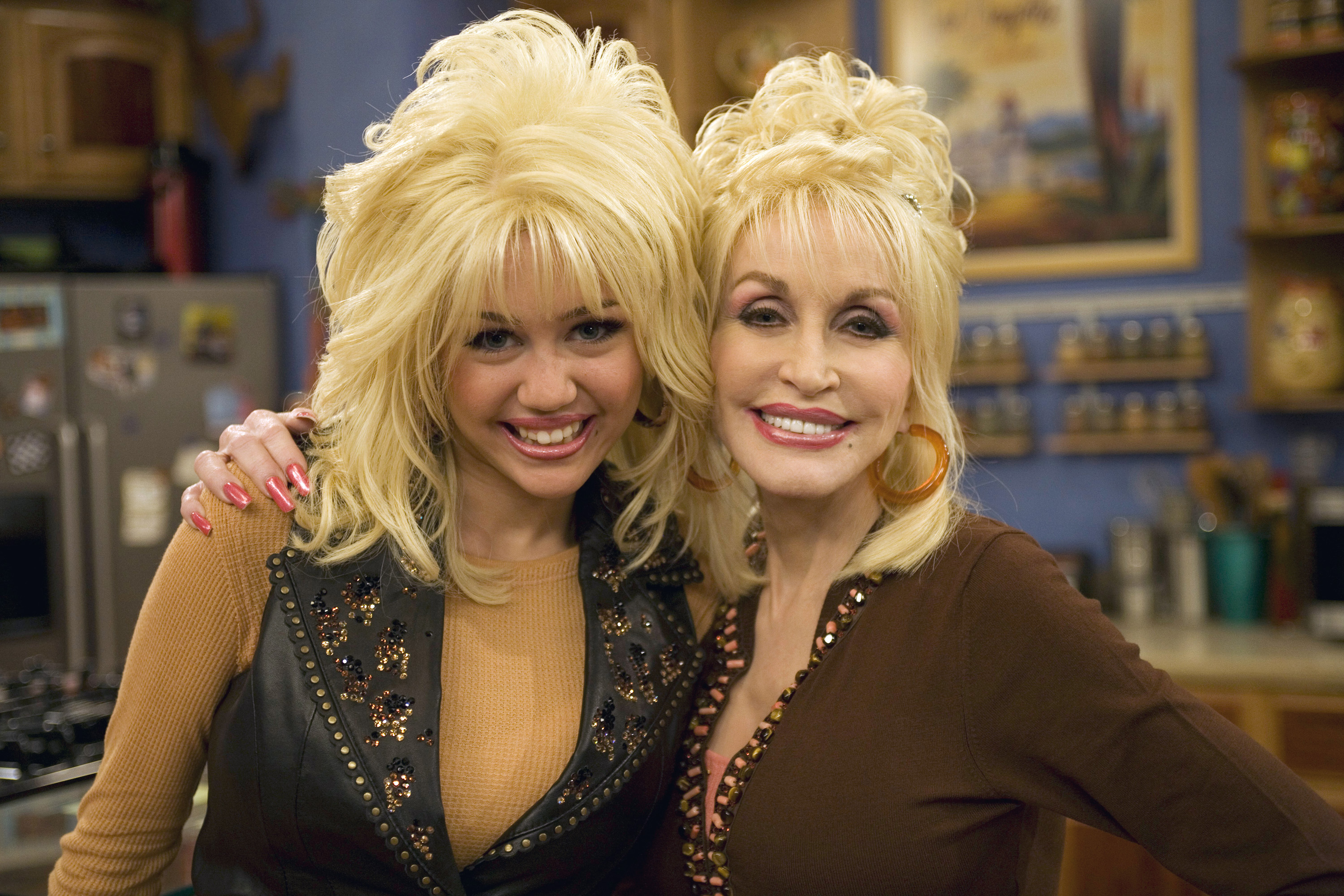 The daughter of singer Billy Ray Cyrus, Miley Cyrus spent much of her childhood in show business. Her breakout role came when she starred opposite her father in the Disney Channel sitcom Hannah Montana. The series mirrored Cyrus' real life in a few ways, from her dad's actual career to her own musical abilities.
Another way in which she and her character were alike was their connection to Dolly Parton. Parton appeared on the show in three episodes as Aunt Dolly. Aunt Dolly is Miley Stewart's godmother, a country star, and an old family friend who is essentially family, much like Parton herself.
She's covered Dolly Parton's songs 'Jolene' and 'Islands In the Stream'
Cyrus has become well-known for her covers. One of the first she ever released on her YouTube channel was from her 2012 Backyard Sessions when she sang Parton's song "Jolene." This is something of a tradition for the two, who also sang the hit on The Voice in 2016 and at the 2019 Grammy Awards, among other times.
Cyrus has also been known to celebrate Parton with another song. Just days before the aforementioned Grammy ceremony, Parton was honored as at the MusiCares Person of Year event, where Cyrus sang "Islands In the Stream" with Shawn Mendes as Kenny Rogers. Cyrus previously performed the hit with Jimmy Fallon on The Tonight Show.
Parton and Cyrus' great relationship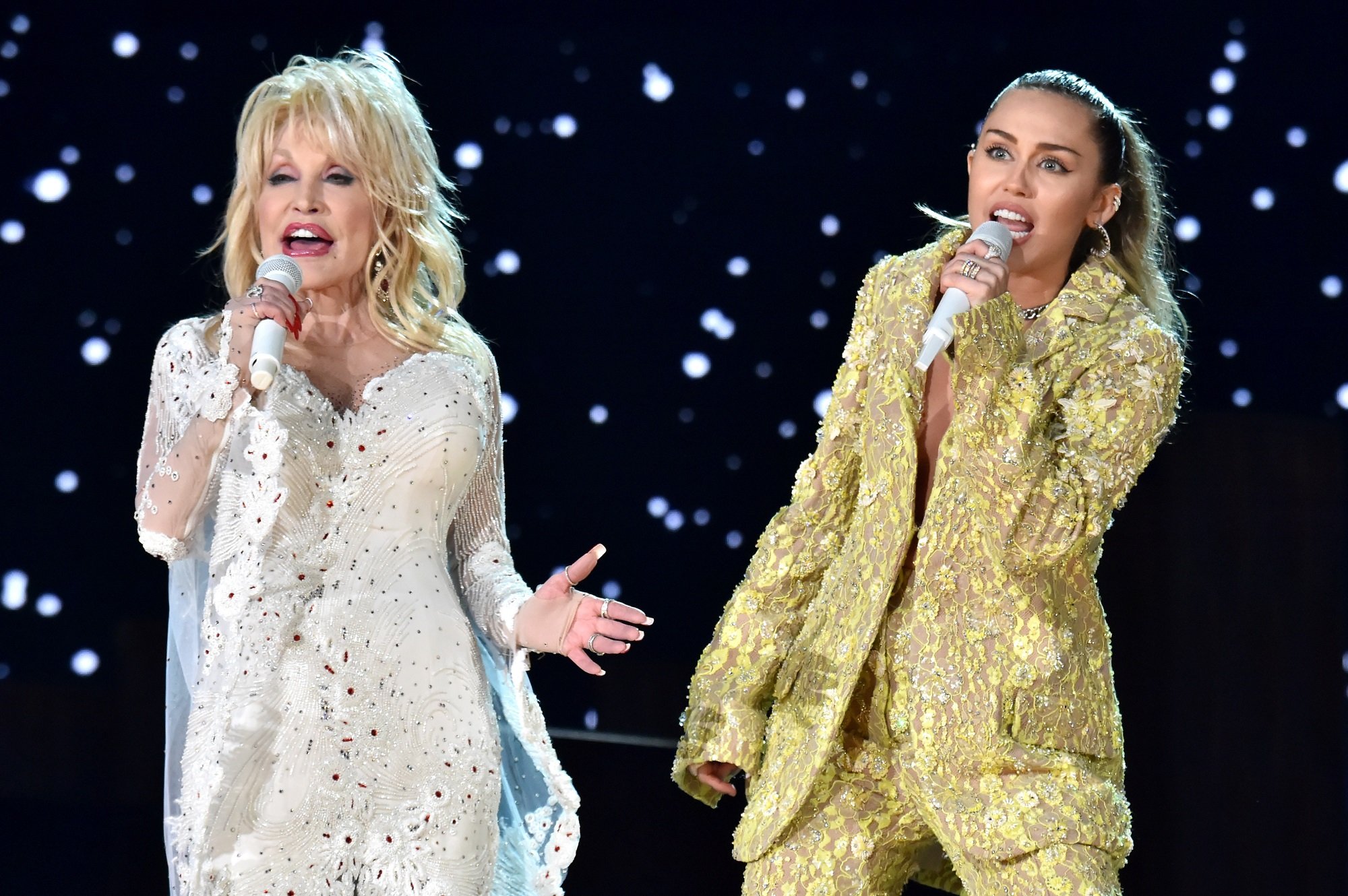 Speaking of Fallon, he and Cyrus spoke about Parton on another occasion. "One thing I always say about Dolly is — they say don't meet your heroes, but that doesn't apply to her," Cyrus told The Tonight Show host in 2020. "When you meet her, she's as incredible as you would've ever dreamed. She's even better."
Parton shared the same sentiments. "I love Miley because I think she's such a pro," Parton told Billboard in 2019. "She does know who she is, and she's such a talent, too. A lot of people don't realize just how much talent she really does have. There's nothing Miley can't do, and nothing I wouldn't do for Miley."
Cyrus on Parton's creativity and their similarities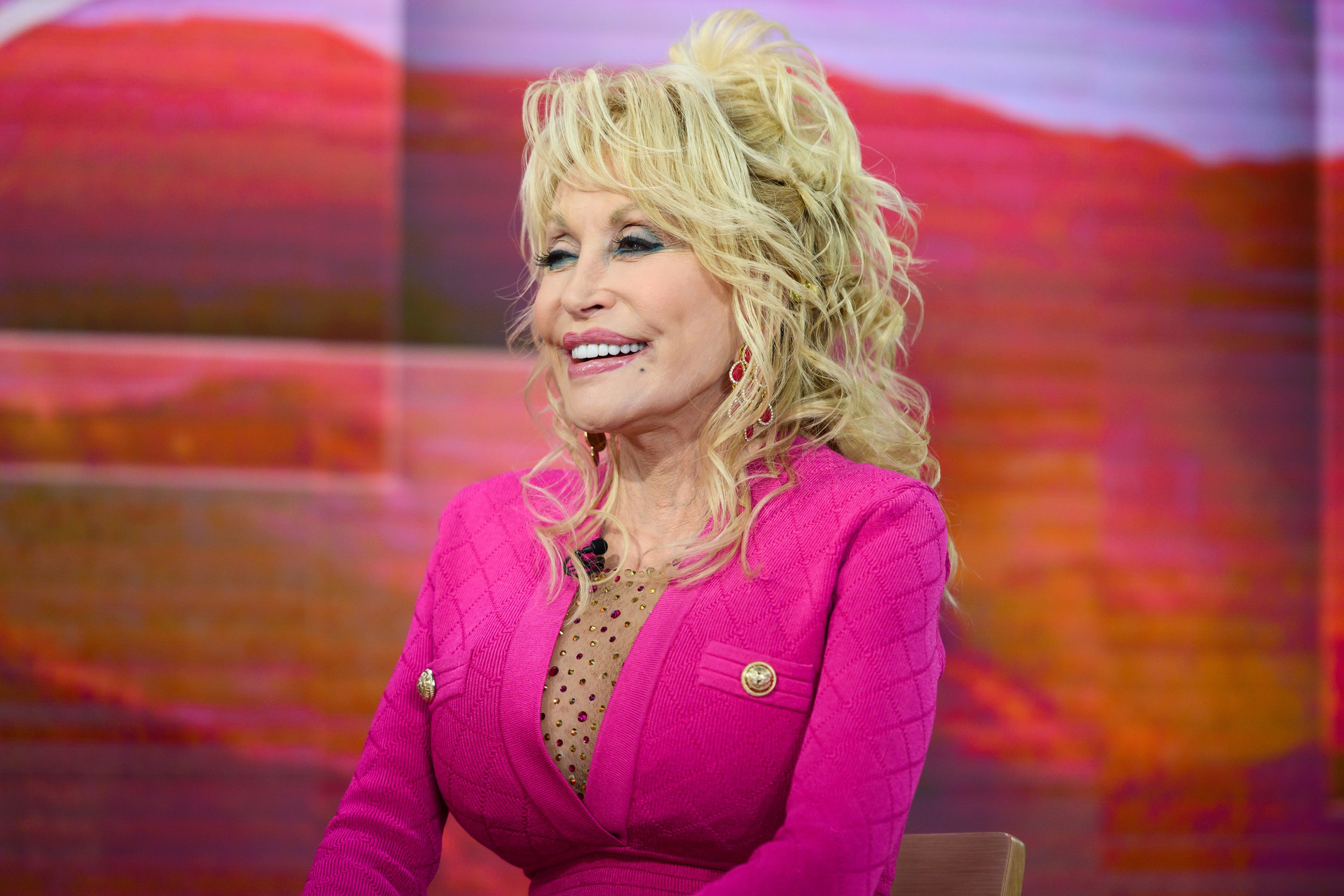 During the coronavirus (COVID-19) pandemic, Cyrus hasn't been able to tour for the longest period of her career. But it's nothing compared to Parton. "Dolly Parton, who's my godmother, has been touring for the last 40 years, and this is the first time she hasn't been on the road," she told Rick Owens for Interview Magazine.
When Owens asked her about their relationship, Cyrus said, "She's the best. She's the most wickedly creative person. She started making a Christmas album in January because she was so f*cking bored in all of this." Cyrus is referring to A Holly Dolly Christmas, which the artist released in October 2020.