Does Miley Cyrus Have a Grammy Award?
Miley Cyrus has been a huge name in music ever since she made a splash on the Disney Channel in 2006 for starring in Hannah Montana. And it makes sense — her dad, Billy Ray Cyrus, is a country singer star in his own right. But has the Disney Channel star ever received the top industry recognition of a Grammy Award? Read on to find out.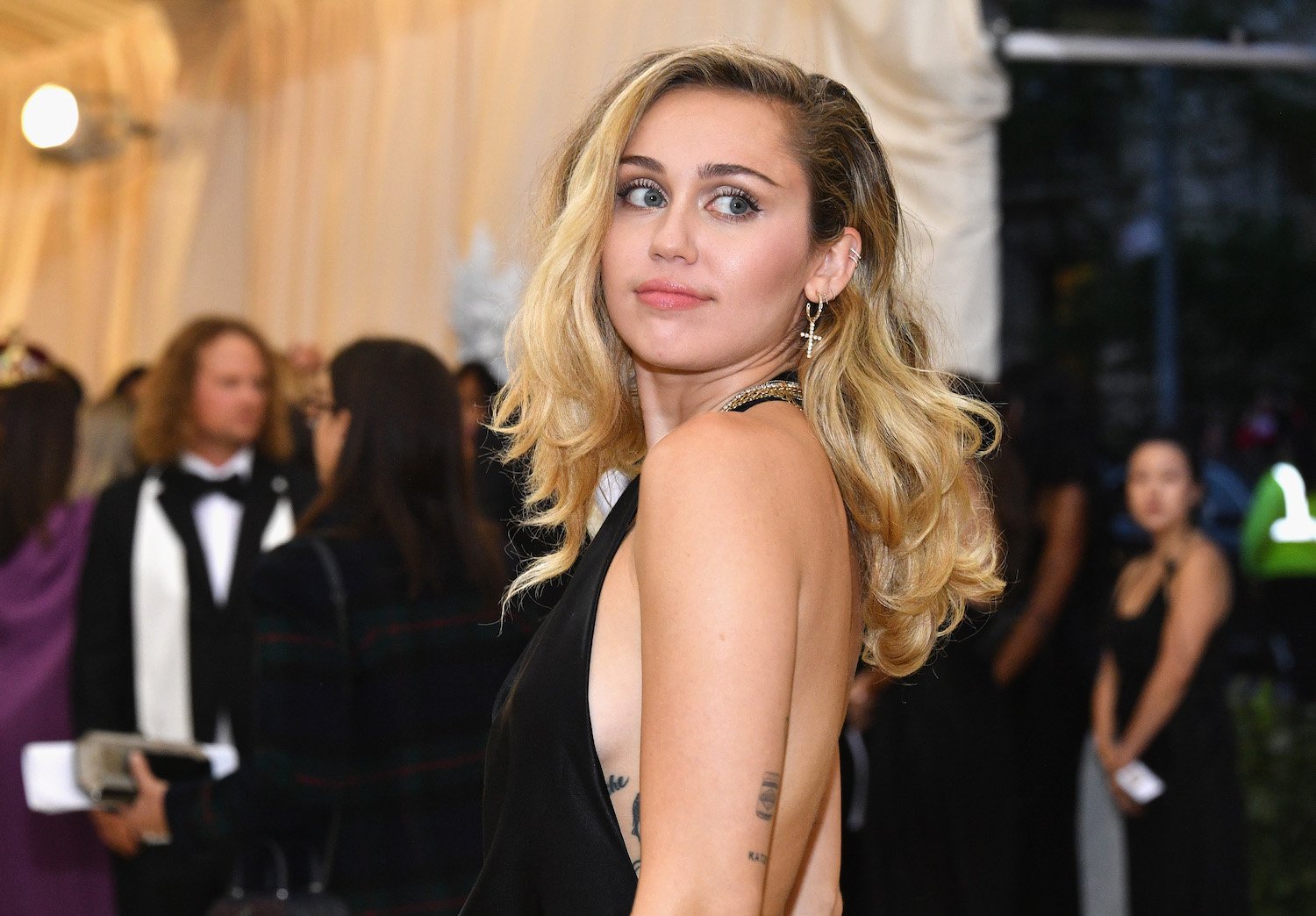 What has Miley Cyrus' music career been like?
Cyrus has been making her own music for the public ever since 2007 with her first album, Meet Miley Cyrus. It was the first time she put out her own songs. Cyrus touted her ability to create music as a songwriter on Meet Miley Cyrus beyond showcasing her unique voice — she is credited as a co-writer on almost every song on the album.
A year later, Cyrus released Breakout. Her next album was 2010's Can't Be Tamed, which showed a more mature Cyrus trying to get out of the Disney Channel mold. Bangerz (2013) and Miley Cyrus & Her Dead Petz (2015) were similar in their different sound from Cyrus' previous albums. Younger Now in 2017 featured a more relaxed, beachy sound with Cyrus' hit song "Malibu."
Most recently, Cyrus put out Plastic Hearts, in fall 2020. The newest album showcases Cyrus' rock 'n' roll roots and features artists such as Joan Jett, Billy Idol, and Dua Lipa.
Miley Cyrus has performed at the Grammy Awards many times
Cyrus made her Grammy Awards performance debut in 2009, when she sang "Fifteen" alongside Taylor Swift from the country singer's Fearless album.
The Hannah Montana star returned to the Grammy stage in 2018 for the 60th Grammy Awards when she joined Elton John for a performance of "Tiny Dancer." Cyrus wowed with her vocals in the duet months after her album Younger Now came out months prior on Sept. 29, 2017.
After that, Cyrus performed at the 2019 Grammy Awards with Shawn Mendes. She sang a duet with Mendes to his song "In My Blood." Cyrus then joined legendary performer Dolly Parton alongside many women for "9 to 5."
The "Plastic Hearts" singer didn't attend the Grammy Awards in 2020 but shared a video on Instagram of her smoking instead. She captioned the video: "And we wonder why I'm not invited to award shows anymore…"
While Cyrus has performed at the Grammy Awards plenty of times, has she ever taken home the trophy herself?
Does Miley Cyrus have a Grammy Award?
Cyrus was nominated for Best Pop Vocal Album for Bangerz at the 57th Grammy Awards. LL Cool J hosted the event at the Staples Center in LA on Feb. 8, 2015.
The Best Pop Vocal Album category that year featured a lot of tough competition. Cyrus was up against Ghost Stories by Coldplay, My Everything by Ariana Grande, Prism by Katy Perry, X by Ed Sheeran, and In the Lonely Hour by Sam Smith.
Smith ended up taking the award for the night. Thus, Cyrus has yet to win a Grammy Award for her musical accomplishments.