Miley Cyrus' 'Hannah Montana' Salary Was Shockingly Low: 'I Was Probably the Least Paid Person'
When Hannah Montana first premiered back in 2006, Disney had no idea just how successful the show would be. The sitcom followed Miley Stewart, a "normal" teenage girl moonlighting as teen pop sensation, Hannah Montana. Not only was the show wildly successful on Disney (spanning four seasons and 98 episodes) but the Hannah Montana franchise became a global phenomenon. It also catapulted Miley Cyrus (who snagged the lead role) into superstardom, making her one of the most recognized people on the planet.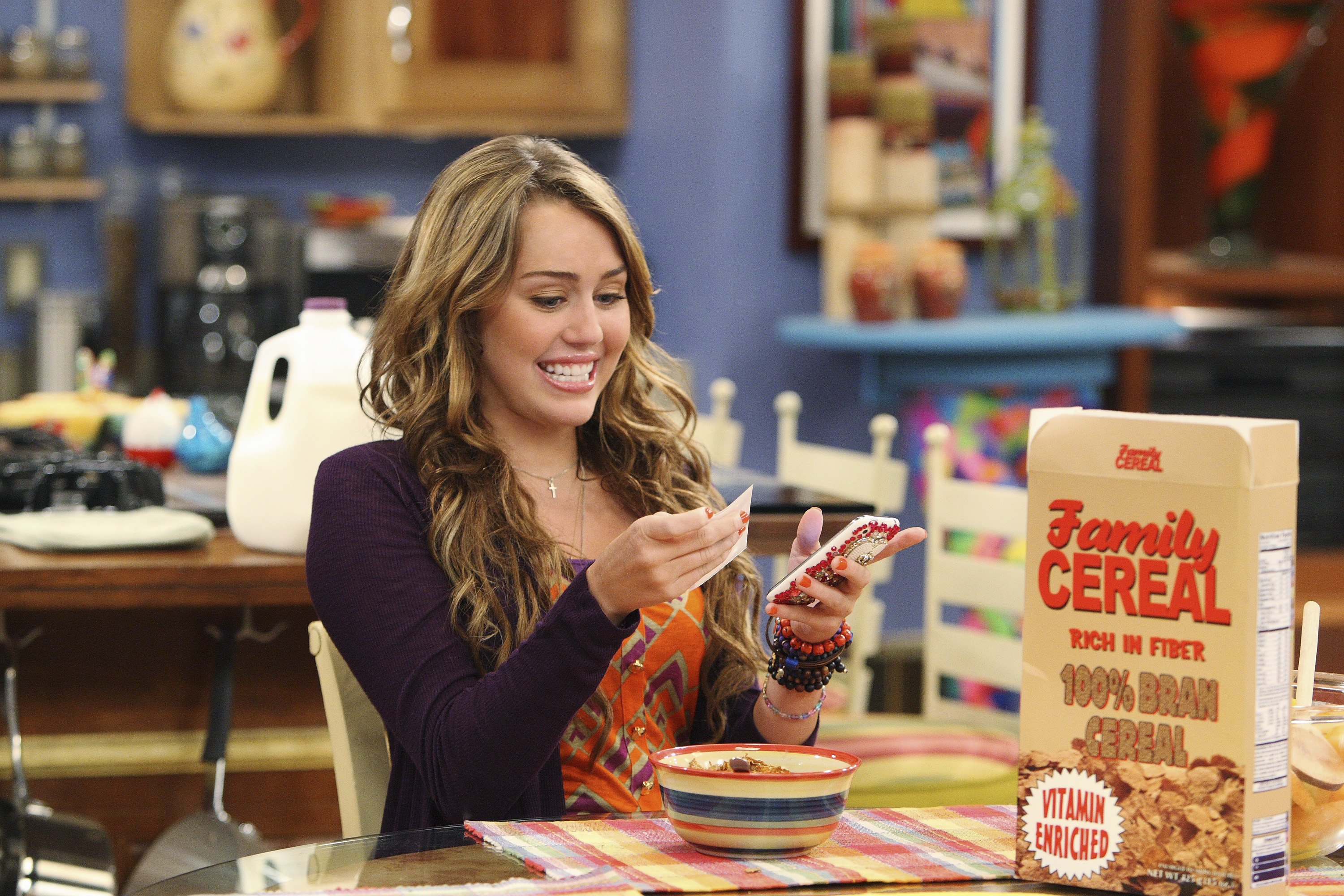 Disney made sure to capitalize on the success of Hannah Montana. In addition to the show, they made an eponymous movie, which grossed $15.5 million in the box office. Plenty of merchandise was created also, much of which was in Cyrus' likeness. Furthermore, Cyrus went on tour as Hannah Montana, performing in many concerts around across the U.S. With all the work Cyrus put into Hannah Montana, it's pretty shocking that she wasn't making that much money off of the television show.
Miley Cyrus had one of the lowest salaries in the 'Hannah Montana' cast
Back in 2016, Cyrus spoke with Elle about the trajectory of her career up until that point. She reminisced about Hannah Montana and shared that she was incredibly excited to be a part of Disney. In fact, the "Mother's Daughter" singer was so excited that she didn't negotiate her salary as well as she should have for the iconic role. In fact, Cyrus revealed that, though she was the clear star of the show, she likely wasn't paid as much as her fellow castmates, at least when she first started.
"I just wanted to be on TV," Cyrus shared with the publication." I mean, at one point—they'll probably kill me for saying it—I was probably the least paid person in the [Hannah Montana] cast because I didn't know any better. I was just like, I can be on Disney! Yeah, I want to do it!" the "Malibu" singer confessed.
The 'Slide Away' singer credits her mom for protecting her
As Cyrus was so excited, she didn't initially did realize how much power she could actually wield. Fortunately, her mother, Tish Cyrus, eventually hired some people to help manage the singer's career. "My name was Miley on my show, but I didn't own my name—we didn't think about that. Like, Yeah, you can use my name on your show, sure! My mom started understanding how many people take advantage of a child, so she hired smart people to protect me in that way," Cyrus revealed.
How much did the actress make per episode on 'Hannah Montana'
But just how much money did Cyrus make for Hannah Montana? According to the New York Post, Cyrus raked in $15,000 per episode. Naturally, that seems pretty high to the average person, but it's pretty low for a TV star who was as big as Cyrus. By comparison, Selena Gomez (another prominent Disney Channel star) made $25,000 for every episode of Wizards of Waverly Place even though her show premiered a year and a half after Cyrus'. Meanwhile, at Nickelodeon, Miranda Cosgrove was raking in an astounding $180,000 for every episode of iCarly.
What is Cyrus' net worth today?
Though Cyrus was likely underpaid for Hannah Montana episodes, you wouldn't be able to tell from her net worth. Thanks to her career as a singer, she's worth a staggering $160 million today. Clearly, Cyrus has truly found the best of both worlds.