Miley Cyrus Hilariously Marks a Decade Since 1 'Groundbreaking Video' Changed Her Life
As both a singer and an actor, Miley Cyrus has been in the public eye for nearly 15 years. But it was about a decade ago that the public perception of her shifted from teen Disney star to pop icon. Learn why Cyrus commemorated the tabloid video that forever altered her media persona.
Miley Cyrus began to deviate from her Disney persona in 2010
Cyrus broke out as the star of the Disney Channel sitcom Hannah Montana. Given her young age and the network's target audience, the series was about as wholesome as it gets. Throughout four seasons, her character (also named Miley) only gets into the kind of trouble that doesn't need sensors and can be resolved in 22 minutes.
But Disney Channel isn't real life. And Cyrus set out to prove that. After her first two albums, Meet Miley Cyrus and Breakout, made her pop star, the celebrity decided she wanted to go in a more mature direction for her follow up, Can't Be Tamed. That's when everything began to change for her.
A video of her smoking salvia was the last straw for the network
Can't Be Tamed and its titular lead single allegedly led to Cyrus' music being pulled from Disney radio. Her second single wasn't even released in the U.S. Months later, shortly after her 18th birthday, TMZ released a video of Cyrus smoking salvia, which led to renewed controversy.
By this time, Cyrus had finished filming Hannah Montana and parted ways with Disney's Hollywood Records. Free of her constraints, she poked fun at the incident in March 2011 when she hosted Saturday Night Live. "I've had a few Black Swan moments," Cyrus said during her opening monologue, then singing a song, "Sorry That I'm Not Perfect."
10 years later, Cyrus shared the video on social media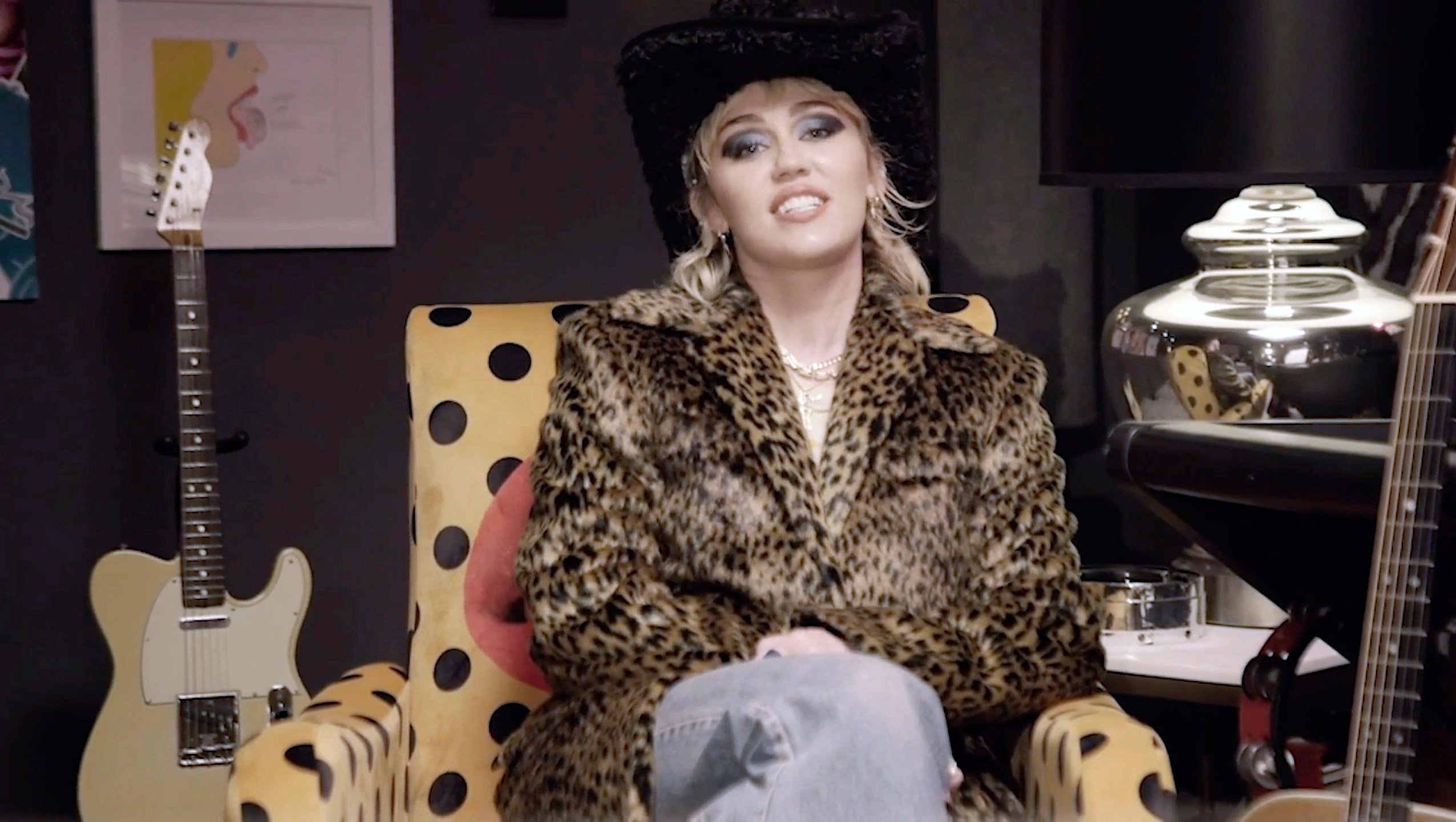 Many years later, Cyrus maintains her bright outlook on the incident. "Happy 10 year anniversary to the groundbreaking video of a teenager smoking a bong & saying dumb sh*t to their friends," she tweeted. "Not so sure the director of this fine film should be considered a 'friend,'" the artist noted of the person who taped it.
Cyrus continued, making a joke out of the whole thing and officially confirming the drug in question. "Time really flew by," she wrote. "I remember this like it was yesterday….. J/K I don't remember sh*t cause I was f*cked the hell up. #YesItWasReallySalvia #IfYouFindWeedThatDoesThisToYouSHARE"
Cyrus remarked on her early career with 'Plastic Hearts'
RELATED: Miley Cyrus' 'WTF Do I Know' Is About 'Being Less Mainstream': 'I'm Gonna Stand Out No Matter What'
In recent years, Cyrus has reflected more on her past and the public perception of her at the time, refusing to be apologetic. On her "WTF Do I Know" off her 2020 album, Plastic Hearts, she sings, "I'm not tryna have another conversation/Probably not gon' wanna play me on your station," referring to her exile from Disney.
Cyrus also cites the outcry over her choice of attire during her Bangerz era. On "Golden G String," she sings, "There are layers to this body/Primal sex and primal shame/They told me I should cover it/So I went the other way/I was tryin' to own my power/Still I'm tryin' to work it out/And at least it gives the paper somethin' they can write about."