Miley Cyrus: What Instruments Can She Play?
Miley Cyrus is a singer and songwriter best known for playing Hannah Montana on the Disney Channel. But the Black Mirror star can do more than just sing. Can Cyrus play any musical instruments?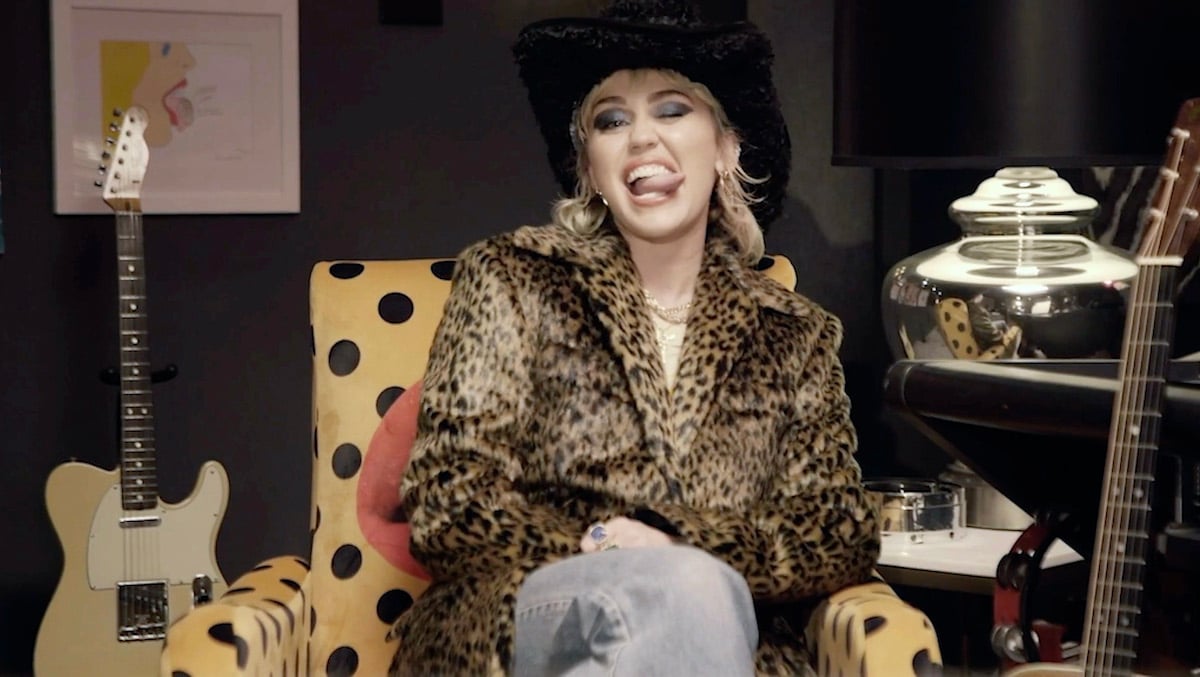 Miley Cyrus got her start as the singer Hannah Montana
Growing up, Cyrus was the star of the Disney Channel show Hannah Montana. The series followed Cyrus and her real-life dad Billy Ray Cyrus as they navigated the challenges of being a teen pop star living in secret. Thanks to the series, Cyrus quickly climbed the ranks as a pop star, touring the world and acting in movies like The Hannah Montana Movie and The Last Song. Eventually, Cyrus began to evolve her music career with the release of her 2010 album Can't Be Tamed. Three years later, she showed fans a side of herself they had never seen before with the 2013 release Bangerz. 
In 2019, Cyrus explained to Elle her desire to break out of the Hannah Montana mold. "Once I was 18, [I] felt ridiculous," she said. "The minute I had sex, I was kind of like, I can't put the f*cking wig on again. It got weird." Since then, Cyrus has continued to chase her passions in music, television, and film in a way that suits her personality.
Miley Cyrus's voice is an instrument 
Cyrus has always had a unique voice. From a young age, the grizzly but brawny tonality to her voice was shocking to some, especially when she belted out a power ballad like "Wrecking Ball." More recently, Cyrus has lent her vocal talent to some of the greatest rock and roll songs ever known. Her latest album, Plastic Hearts, showcases Cyrus's range as a vocalist and proves that rock and roll may indeed never die. 
Miley Cyrus can play the guitar
Hannah Montana mostly showcased Cyrus's singing chops. But the pop star can also play several instruments, including the guitar. In 2009, Cyrus explained how she learned to play guitar left- and right-handed. "My dad was hanging out with Paul McCartney," Miley explained (via Just Jared). "The only way you're going to learn left-handed guitar is from Paul McCartney. I learned right-handed (right-handed) so I could borrow guitars."
RELATED: Miley Cyrus Tattoos: How the Singer Honors Her Pets With Her Ink
Related post url: 
Later, in October of 2018, Cyrus's collection of guitars was stolen from her Malibu home. A storage unit was raided by thieves who stole her guitar collection valued at over $10,000. Cyrus claimed she thought family members were borrowing the instruments, hence her delay in reporting the crime in December of that year. 
Miley Cyrus can play the piano too
Cyrus learned to play the piano for her role in the 2010 romance film The Last Song. In the movie, Cyrus plays Veronica "Ronnie" Miller, a 17-year-old piano prodigy struggling with her parent's divorce who gets shipped to her father's house for the summer. The film is based on the Nicholas Sparks novel of the same name.
Before the role, Cyrus had little experience with the piano. As she explained to ABC News, learning to play the piano was a challenge, but she was glad it wasn't easy. "I got the basics down, which just made me feel more comfortable."