Miley Cyrus Might Technically Still Be a Hemsworth
It's been almost a year since Miley Cyrus and Liam Hemsworth announced that they were separating and the two seemed to have truly moved on with their lives. Though they were only married for about seven months, the pair had a long-standing love affair. The two met on the set of their movie The Last Song back in 2009 and proceeded to date off and on for nearly a decade before typing the knot in December of 2018.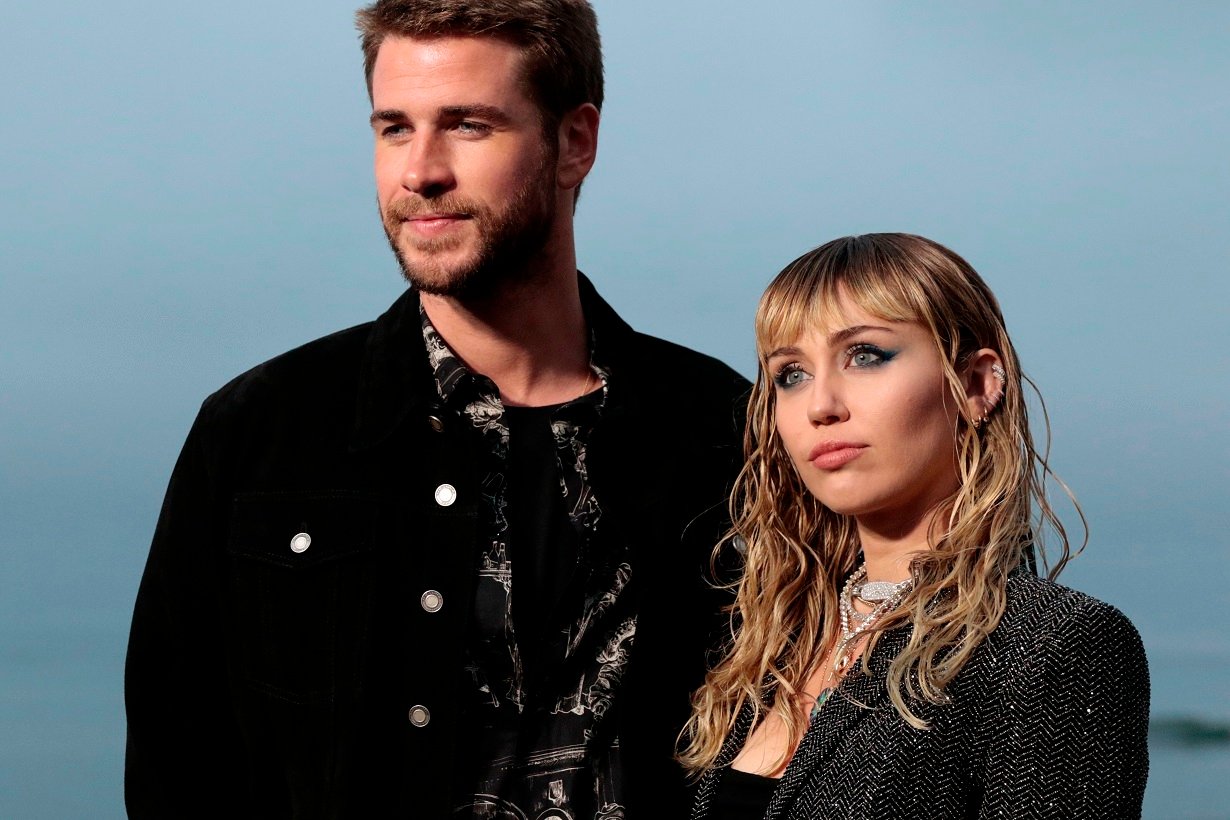 The pair originally got engaged when they were quite young but eventually broke things off. But, they came back together and Hemsworth managed to inspire Cyrus to write songs like "Malibu" which detailed her joy and surprise that they managed to find each other once more in a different stage of life. The pair went through plenty of ups and downs together. One of the most devastating was losing their Malibu home to a fire shortly before the got married. Unfortunately, the happy marriage was very short-lived.
Miley Cyrus and Liam Hemsworth announce their split
On August 10, 2019, People released a statement by way of Cyrus' reps confirming that she and Hemsworth were taking some time away from each other to focus on themselves as well as their careers. "Liam and Miley have agreed to separate at this time. Ever-evolving, changing as partners and individuals, they have decided this is what's best while they both focus on themselves and careers. They still remain dedicated parents to all of their animals they share while lovingly taking this time apart. Please respect their process and privacy," the statement read.
Hemsworth later confirmed the sentiment on his Instagram page when the rumor mill about him and Cyrus seemed to get out of hand. "Hi, all. Just a quick note to say that Miley and I have recently separated and I wish her nothing but health and happiness going forward. This is a private matter and I have not made, nor will I be making, any comments to any journalists or media outlets. Any reported quotes attributed to me are false. Peace and Love," the Hunger Games alum declared.
Hemsworth and Cyrus may still be connected in 2020
Since the split, the pair seemed to go their separate ways. Hemsworth has been linked to a few people while Cyrus has been dating her new beau, Cody Simpson, for several months. Furthermore, both Hemsworth and Cyrus seemed to have scrubbed their social media pages of all traces of their relationship. But, they might still be linked in one very real way.
Back in 2019, Hemsworth was a guest on Live with Kelly and Ryan, and he revealed that Cyrus had taken his last name, going from Miley Ray Cyrus to Miley Ray Hemsworth. "Miley Ray Hemsworth now, actually. She will still be obviously known as Miley Cyrus, but she took my name, which is great. I think that was honestly one of the best things about it. I didn't ask her to take my name, but she was like, 'No, of course, I'm taking your name,'" Hemsworth revealed.
Cyrus has changed her name multiple times
Of course, this isn't the first time that Cyrus has undergone a name change. The "Mother's Daughter" singer was actually born Destiny Hope Cyrus as her parents knew she was was destined for great things. She earned the nickname "Miley" as a child because of how smiley she was. Smiley Miley eventually just shortened to Miley. Cyrus used Miley Cyrus as her stage name until she officially changed it back in 2008. Of course, it's possible that Cyrus could've changed her name back to Miley Ray Cyrus following her divorce but, so far, no reports have shown that. Only time will tell if third time's truly the charm for Cyrus' name.