Miley Cyrus and Liam Hemsworth's 'The Last Song' Movie Storyline Was a Little Like Their Real Romance
Miley Cyrus and Liam Hemsworth met on the set of the movie The Last Song. And the film's storyline ended up being a little like their real romance. Though their marriage was short-lived, the on-again, off-again nature of their love story mirrored that of the characters they met playing.
Miley Cyrus and Liam Hemsworth had undeniable chemistry on the set of their movie 'The Last Song'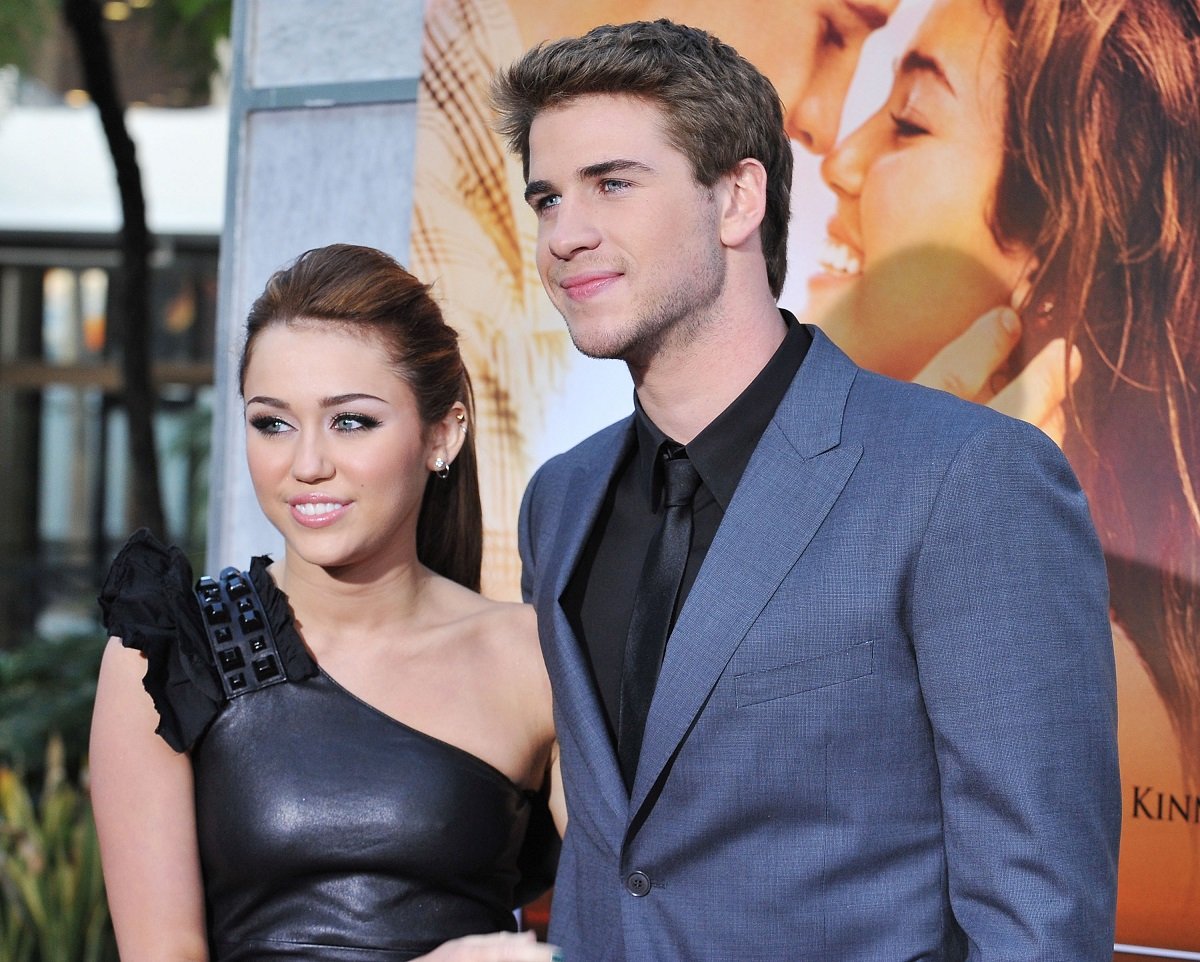 The Last Song, based on a book by Nicholas Sparks, is about Ronnie (Cyrus), who spends her vacation accidentally falling in love with Hemsworth's Will. They break up but get back together in the end.
The actors weren't looking for love on that fateful audition day. However, sparks flew. When the two landed lead roles and fell in love on screen, they fell in love with one another as well. Miley Cyrus and Liam Hemsworth attended The Last Song movie premiere as a couple, solidifying their status.
Although their relationship seemed perfect at times, it was far from smooth sailing. The couple broke up several times during their early years together but always found a way back to one another.
After splitting in 2013, Cyrus and Hemsworth stayed in touch. In 2016, they reunited. Then, in December 2018, the two tied the knot in a quiet ceremony. Sadly, the relationship between them wasn't meant to last. Their song ended for good in 2019.
What happened between Cyrus and Hemsworth?
Cyrus and Hemsworth didn't have a lot in common aside from the Hollywood background. And as the years went on, they grew apart. Cyrus spoke about their split in the years since they called it quits.
"That was really traumatizing," the singer told Alexandra Cooper on the Call Her Daddy podcast. Cyrus added, "It's like a death when you lose a love that deep." But she looked back on it with different eyes a year later. "The relationship that I had for 10 years was an amazing time in my life."
Years down the line, Cyrus was able to joke about the divorce. "Honey, I hope your marriage goes better than mine," she said to a fan who proposed during her set at Lollapalooza in 2022. "Mine was a f—— disaster!"
Cyrus and Hemsworth move on
After the divorce, Cyrus had several short-lived relationships. First was Kaitlynn Carter, which lasted about a month. After Carter, she dated Cody Simpson for about 10 months. When this relationship ended, Cyrus decided to take time off from dating to focus on her music.
Then, in November 2021, Cyrus brought Maxx Morando as her date at the Gucci's Love Parade runway show. However, neither commented on their relationship status. Cyrus continues to put her music first, touring throughout 2022 and releasing a live album for her fans.
Shortly after his relationship with Cyrus ended, Hemsworth dated Maddison Brown for a short time. When this relationship ended, he started seeing Gabriella Brooks. While Hemsworth doesn't share much about his personal life with the public, the pair appear to be together as of April 2022.
RELATED: Why Miley Cyrus Changed Her Name