Celebrity / Movies / Music / TV
Miley Cyrus Says 'I Really Connect' With Lili Reinhart's Love Poem — Was She Talking About Liam Hemsworth?
Actor Lili Reinhart shared a poem she wrote with singer Miley Cyrus. And we think her relationship with Liam Hemsworth helped her 'connect' to the message.
It hasn't even been a year since Miley Cyrus and Liam Hemsworth called it quits on their long-term on-again, off-again relationship after tying the knot in December 2018. However, many fans still believe they should give it another chance. While there's no chance of that happening any time soon, Cyrus recently expressed a connection to a love poem written by actor Lili Reinhart, and the parallels between the subject matter and her time with Hemsworth are apparent. Here's what happened.
How do Miley Cyrus and Lili Reinhart know each other?
Cyrus and Reinhart don't exactly run in the same circles. While Cyrus is focused on her music these days, Reinhart is an actor, best known for the CW drama Riverdale and the film Hustlers.
However, they are acquainted. Both appeared in an episode of The Tonight Show Starring Jimmy Fallon, where they competed on opposing teams in a game of "Search Party." Additionally, Cyrus grew up with Reinhart's boyfriend and Riverdale co-star, Cole Sprouse, during their Disney Channel days.
She had Reinhart on her show 'Bright Minded'
During the coronavirus (COVID-19) pandemic, stars are staying home like the rest of us. Cyrus created a talk show where she chat with celebrities via Instagram Live, titled Bright Minded: Live with Miley. On April 2, 2020, she had Reinhart on as one of her special guests.
Reinhart came on Cyrus' show to speak about her book of poetry, titled Swimming Lessons. Cyrus compared it to "giving the world your diary," which Reinhart agreed with, saying, "It's kind of nerve-wracking to read them out loud. Because it is such a vulnerable thing."
Reinhart read aloud a poem from her new book
"I started writing a lot a couple of years ago, like five years ago, when I started experiencing love for the first time," said Reinhart of her book. "I wanted to release something that I had pure, creative control over." She said it was "weird" to call herself a poet, saying, "I think of my poems as sort of a free-flowing consciousness."
She read aloud two poems. The second one was about how love isn't always permanent, saying, "You couldn't have fathomed an end when you were with them, and now you can't imagine a world in which they're still here." In another section, she writes, "It's enough to say 'I love you' and have it end there. Because even forever has an expiration date."
Does Cyrus relate because of Hemsworth?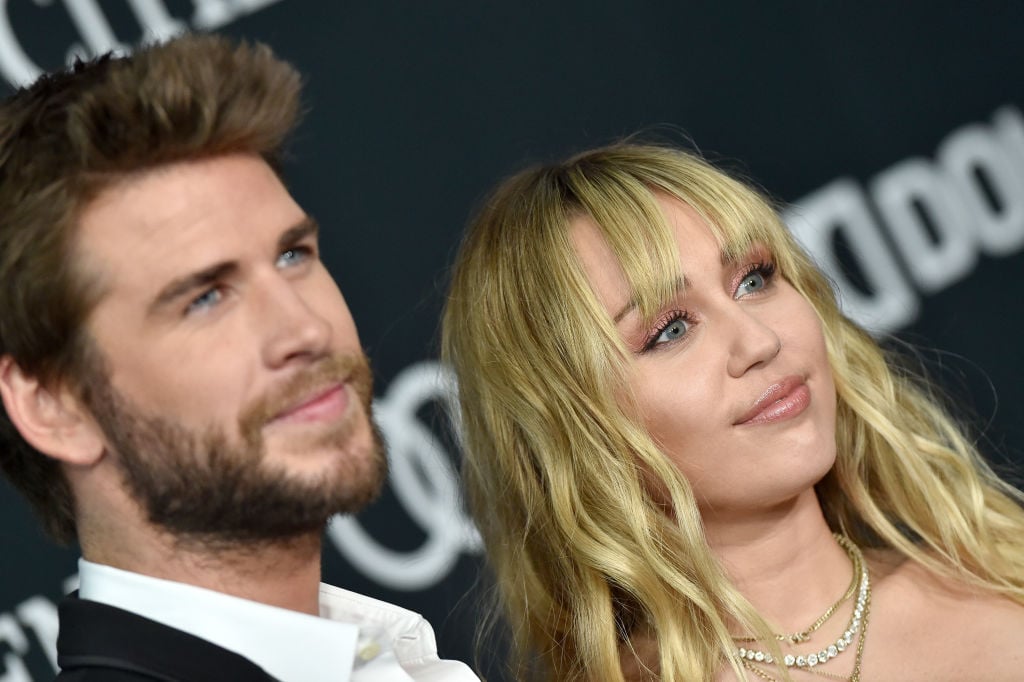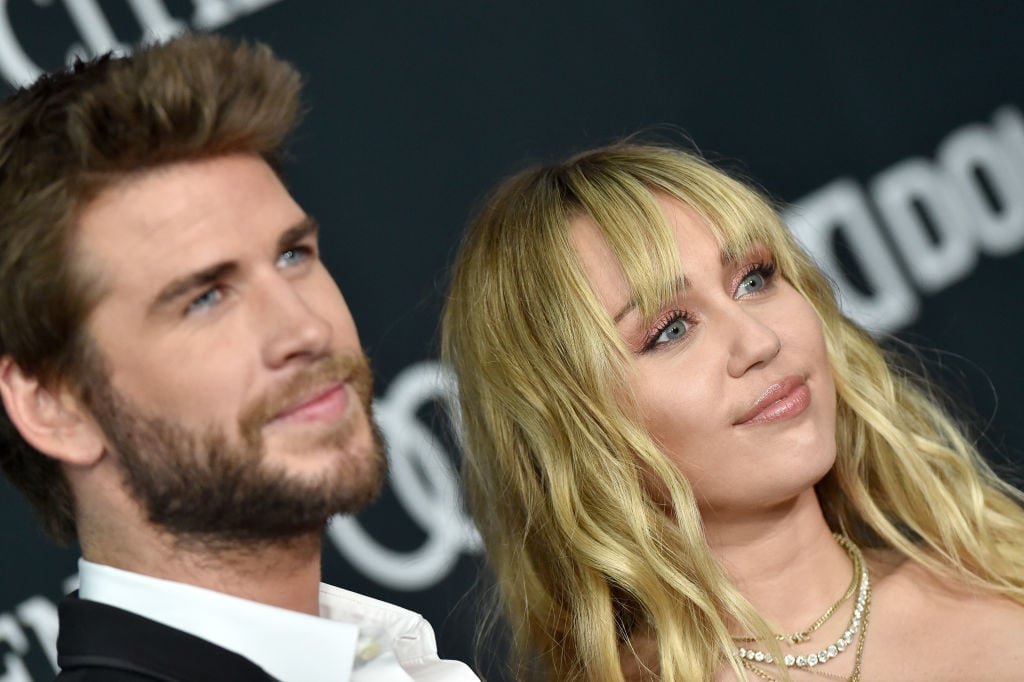 When Reinhart concluded, Cyrus said, "I really connect with that one. I really love it." And we can understand why. After dating Hemsworth on and off for so many years, marrying him, and then separating, "forever" might seem like a concept that's hard to quantify when it comes to love.
These days, Cyrus appears to be really happy in her relationship with Cody Simpson. Perhaps she best relates to the part about having "I love you" be enough, as she isn't ready to promise anyone "forever" so quickly after her divorce.