Has Miley Cyrus Been on 'The Masked Singer'?
Miley Cyrus has been on a wide variety of television shows since she began acting, but has she been on The Masked Singer? The reality television show is a competition in which singers dressed up in costumes and sing. Celebrity panelists guess the identity of each singer. The show has had T-Pain, Kandi Burruss, LeAnn Rimes, and more as featured singers whose identities have remained a mystery. Has Cyrus been among the mystery singers?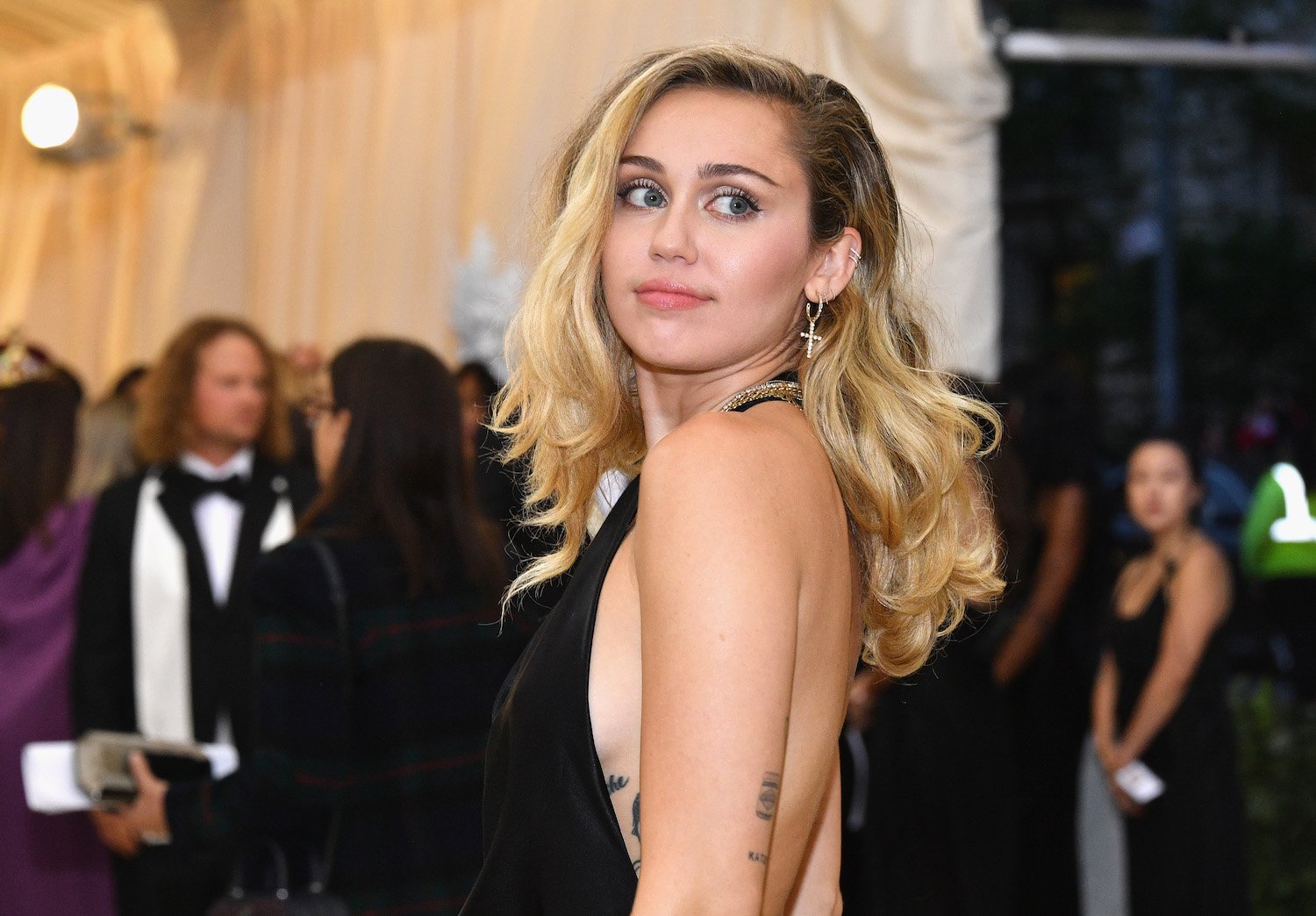 Miley Cyrus started her career on Disney Channel's 'Hannah Montana'
Cyrus is no stranger to playing a character whose identity is concealed. On her Disney Channel show, Hannah Montana, she played Miley Stewart, who lived a double life as a pop phenomenon in a blonde wig. Miley kept her real identity as an "ordinary girl" from Tennessee a secret while she lived out her pop life dreams simultaneously in California.
It wouldn't be too far of a stretch for Cyrus' acting chops to extend that role on The Masked Singer — but she did a similar character on another show first.
She has been on other television shows since then
Cyrus used her acting chops yet again when she played Ashley Too in the Black Mirror season five episode "Rachel, Jack and Ashley Too" in 2019. Her character in Black Mirror was a pop star in a purple wig who was forced to make music she didn't love — and eventually, she paid the price for her pop success. Fans loved Cyrus' appearance on the show, and she even released two songs as Ashley Too: "On a Roll" and "Right Where I Belong."
As for reality television, Cyrus has appeared as a coach on The Voice for multiple seasons. She helped contestants reach their full potential and even extended her coaching title to assisting contestants in real life after the show as well.
Has Miley Cyrus been on 'The Masked Singer'?
With so much experience being on television and singing, it would make sense for Cyrus to make an appearance on a season of The Masked Singer. Her fellow Disney Channel colleagues, Bella Thorne and Raven-Symoné, did compete on the show.
However, the famous actor has yet to appear on the reality competition show. But her ex-boyfriend, Cody Simpson, did compete while the two of them were together on the Australian version of The Masked Singer. He spoke about being with Cyrus and being a contestant on the show in an interview with The Kyle and Jackie O Show, per CinemaBlend.com.
"We just found each other in a place where we're both ready for something like this," Simpson said. "We're both sober… I actually stopped drinking the day I started filming The Masked Singer. Everything since then for me has just been going great, so I kind of owe it all to just being really efficient and sharp. I won the show, so it must have worked… As long as it feels good, I will [stay sober]. She doesn't have plans, either, to touch it again. So, we keep each other in a good space."
Cyrus and Simpson broke up after that interview and she is now single. It's possible that The Masked Singer is in Cyrus' future, but for now, you can stream her album Plastic Hearts to hear her sing.