Did Miley Cyrus Write 'Midnight Sky' and Who Is the Song About?
Miley Cyrus released the song "Midnight Sky" on August 14, 2020, ahead of her seventh album Plastic Hearts. "Midnight Sky" is a disco-pop song that introduced a new era for Cyrus, much different sonically than her last album, Younger Now, in 2017. With Cyrus so involved in the creative process behind her music, people might wonder if she wrote "Midnight Sky" and who the song is actually about.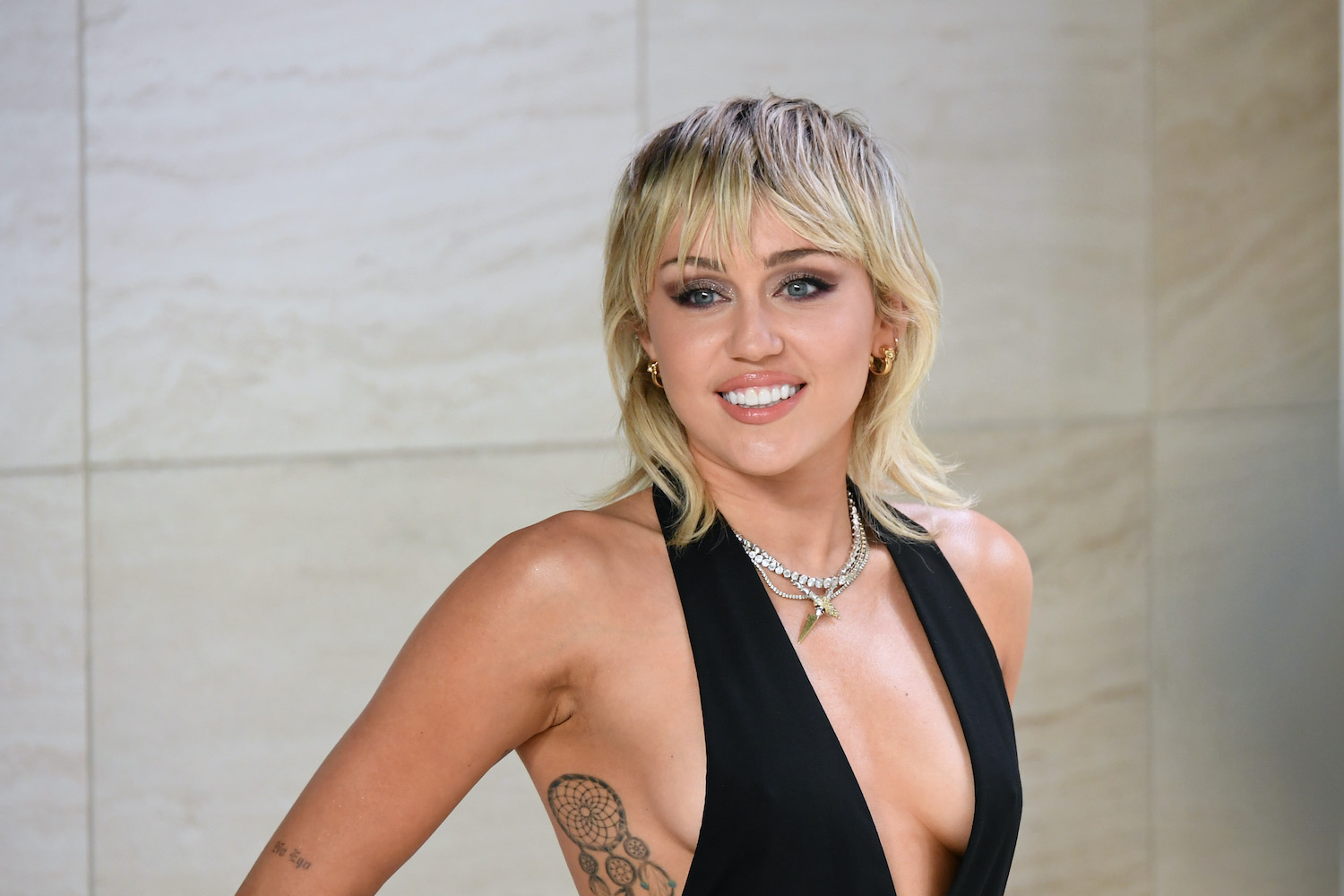 Miley Cyrus' song 'Midnight Sky' has lyrics that might point to her exes
Cyrus teased fans with the first song from Plastic Hearts when she released "Midnight Sky." The song seemingly references Cyrus' split from actor Liam Hemsworth after their marriage and divorce and her subsequent summer relationship with Kaitlynn Carter.
"Midnight Sky" includes lyrics that reference those possible circumstances in lines: "Lotta years went by with my hands tied up in your ropes/forever and ever no more" and "See my lips on her mouth/everybody's talking now."
The song spent 21 weeks on the Billboard chart following its release and the music video has more than 119 million views. Cyrus directed the music video for "Midnight Sky" herself — but did she write the song?
Did Miley Cyrus write the song?
Cyrus did indeed write "Midnight Sky," along with fellow co-writers Alexandra Tamposi, Andrew Wotman, Ilsey Juber, Jonathan Bellion, and Louis Bell.
She went on the Zach Sang Show to talk about "Midnight Sky" on August 13, 2020.
Cyrus said that the song came to be when she was planning to film a music video for another song.
"We start writing it, I haven't even cut the chorus yet, and I'm like, 'This is it," she said. "So I just scrap everything, and I'm like, 'Well as long as I got a camera and a set, I'm gonna adjust and make it go toward this song.' I wrote this song four weeks ago."
She then explained why she wrote the song and some meaning behind it.
"I felt like there was a disconnect between my truth and my narrative and public perception, per usual," Cyrus commented. "It feels like being a woman in the industry, there's a lot of justification that we have to go through."
Cyrus then said that "Midnight Sky" was a metaphorical "bridge" from the last two years of her life to her next musical era.
"This song was really about retaking back that narrative," she stated. "You don't get to tell a story about a 10-year relationship from a couple of pictures that you take. You don't get the full story from a picture."
Who is Miley Cyrus' song 'Midnight Sky' from 'Plastic Hearts' about?
Cyrus further discussed what the song "Midnight Sky" is about in an interview with SiriusXM. She pointed out the line, "Forever and ever no more."
"My relationship with the stigma that 'forever,' if it's not successful or if you claim something to be 'forever' and you fail, then you're a failure," Cyrus told SiriusXM. "I think we're kind of set up for devastation in that."
She continued to discuss how "forever" can be a big word for people to understand, especially when they're young.
"From the time we're little kids, we're taught to claim other humans as our 'best friends forever,' and you just don't know who you're going to be sitting here right now and you never know who you're gonna evolve to be and who they're gonna evolve to be," she continued.
Cyrus then pointed out the treatment women receive when splitting up with someone and how they can be blamed for a relationship ending.
"As women in relationships, a lot of the time we can get villainized when 'forever' doesn't happen and you're really setting yourself up to be disappointed and not from a bitter or resentful way but from a realistic and logistical standpoint," she concluded.
Plastic Hearts was released on Nov. 27, 2020.