Miley Cyrus' Net Worth Is Impressive For a 25-Year-Old, and How She Spends Her Money Is Inspiring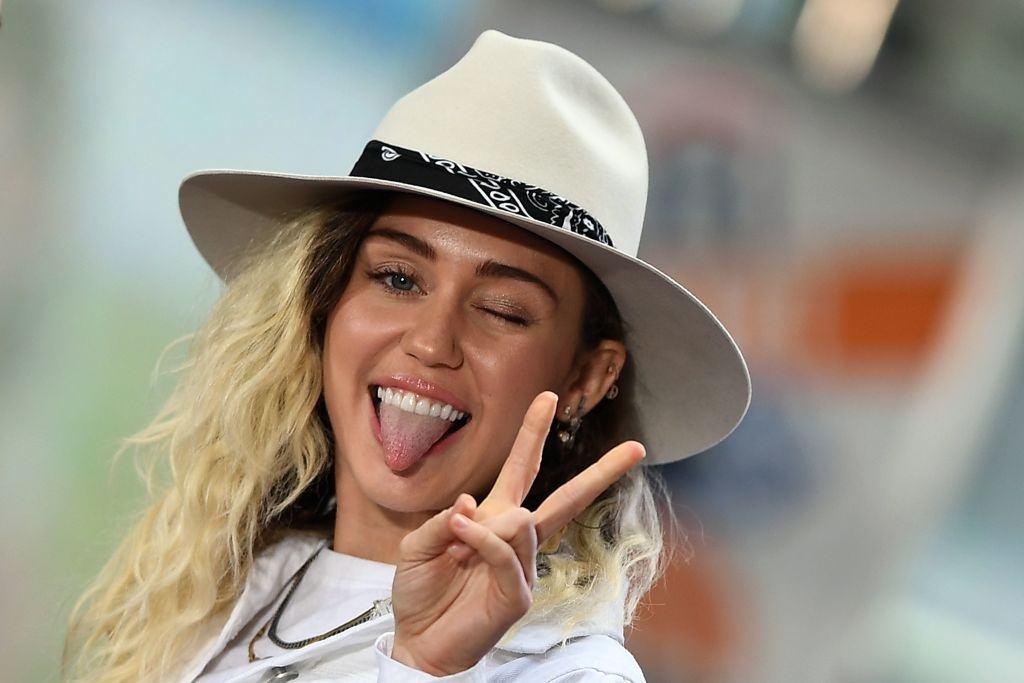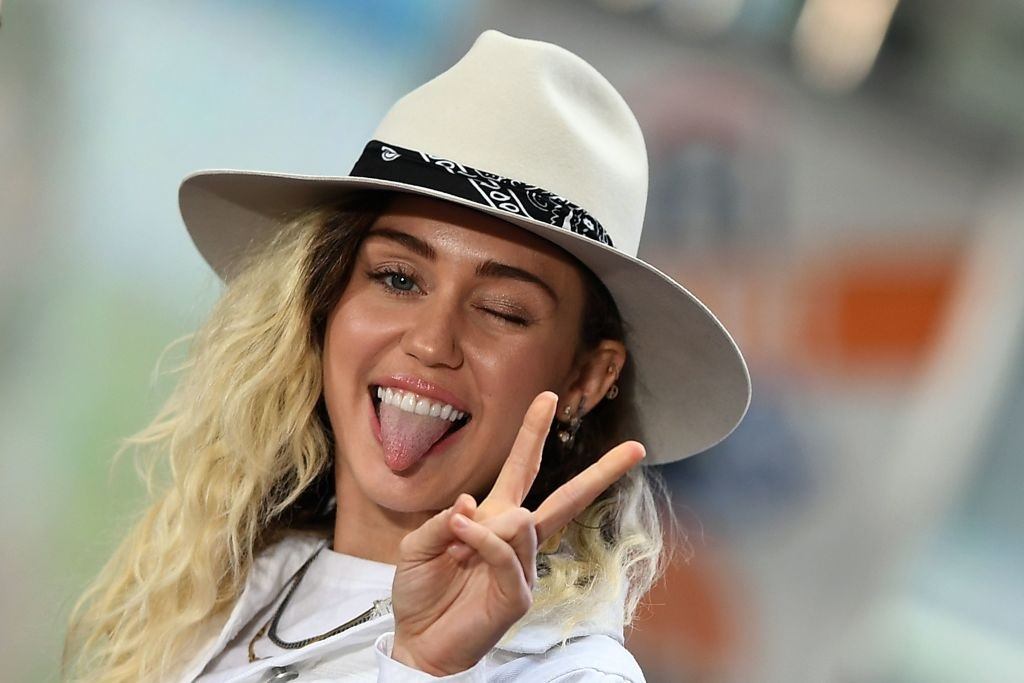 Miley Cyrus's net worth was estimated at $200 million in 2017. Her lifetime (2001–2017) earnings are estimated to be in excess of $360 million.
So how does Cyrus spend all of that money? Not on herself like one would believe. Cyrus made the Forbes Celebrity 100 list for the first time during her Hannah Montana days and her earnings have only grown. While we've all experienced Cyrus's various phases (few will forget her MTV VMA performance infamous for its foam finger usage), throughout each stage of her life she's chosen to help others.
She donates to countless charities
Cyrus rose to fame at the young age of 11 on the hit Disney television show Hannah Montana. The show garnered an enormous following that led to a movie, a spinoff series (Hannah Montana Forever), branded clothing and toys, and countless music sales.
As early as 2011, Cyrus began to use her fame as a platform to give toward various charitable organizations. She met with fans through the charity Kids Wish Network, put out a number of charity singles over the next few years, and performed at benefit concerts like Solange Knowle's concert for Hurricane Harvey victims.
Cyrus currently supports thirty-nine popular charities. They include the Make-a-Wish Foundation, Cystic Fibrosis Foundation, Love is Louder Than the Pressure to Be Perfect, and the St. Jude's Children's Research Hospital.
She was named the fourteenth most charitable celebrity of the year in 2013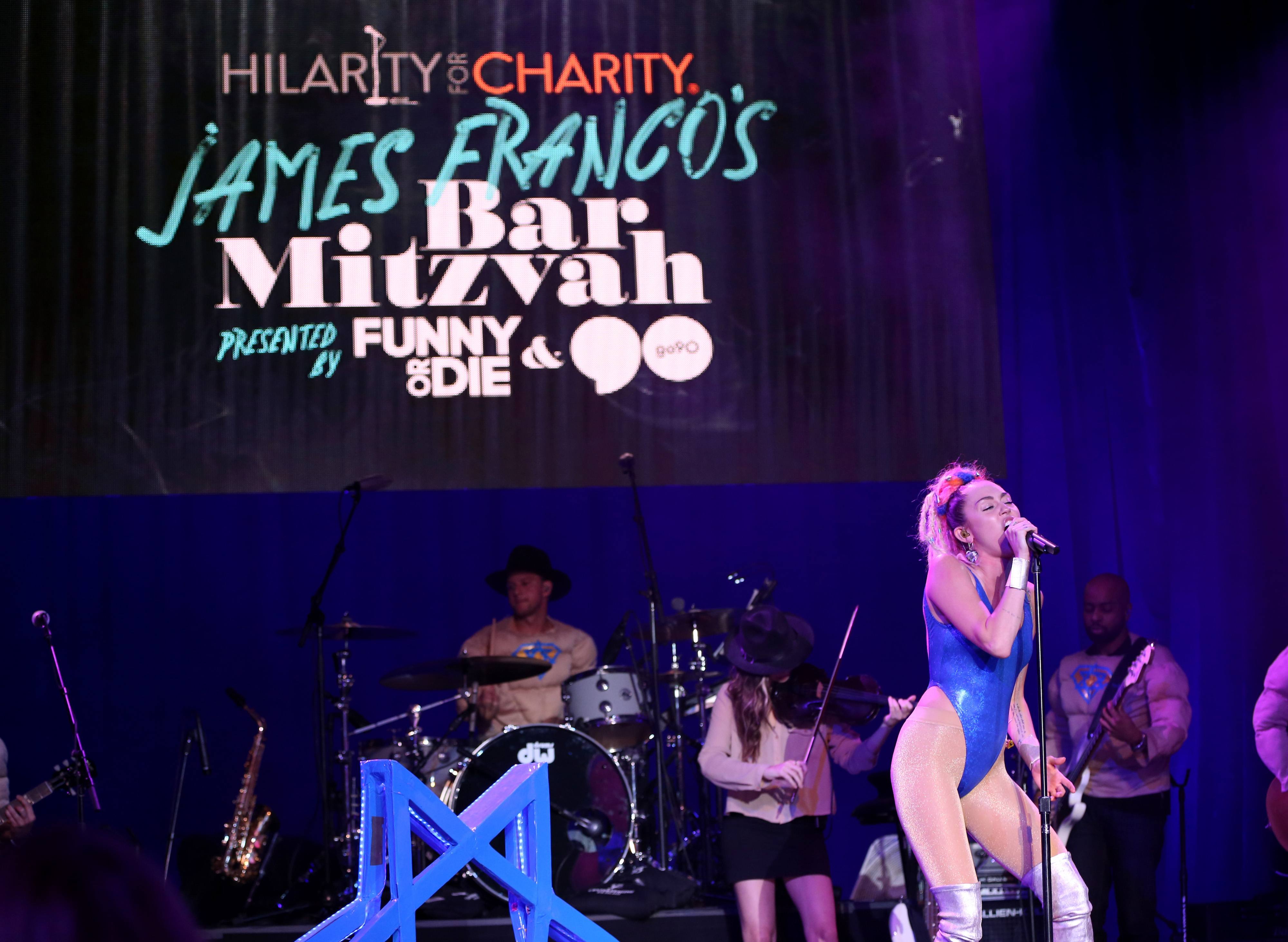 The year 2014 was an important one for Cyrus. She won "Video of the Year" for her song "Wrecking Ball" at the MTV VMAs. Instead of accepting the award herself, Cyrus had 22-year-old Jesse, a homeless man, collect it for her.
Cyrus met Jesse at My Friend's Place, an organization dedicated to helping homeless youth find work, get an education, and get off the streets. Jesse's speech showed more than just Cyrus's dedication to lending her finances to good causes: it encouraged her fellow performers to do the same. Cyrus then encouraged fans to donate to her Prieo campaign for My Friend's Place to win a chance to meet her on her Bangerz Tour.
Cyrus started the Happy Hippie Foundation
The "Love Money Party" singer values love overall. Her foundation's mission is to "Rally young people to fight injustice facing homeless youth, LGBT youth and other vulnerable populations." The death of Leelah Alcorn, a transgender teenager who committed suicide, inspired Cyrus to found the Happy Hippie Foundation.
"That's what I wanted to do. That's what made me happy. And that's what Happy Hippie is about: doing what you do, being happy, and not hurting anyone. It gave me meaning in everything."
As of 2016, Cyrus's nonprofit had donated "40,000 meals, 20,000 snacks, and 40,000 pairs of underwear and socks" homeless children in partnership with My Friend's Place.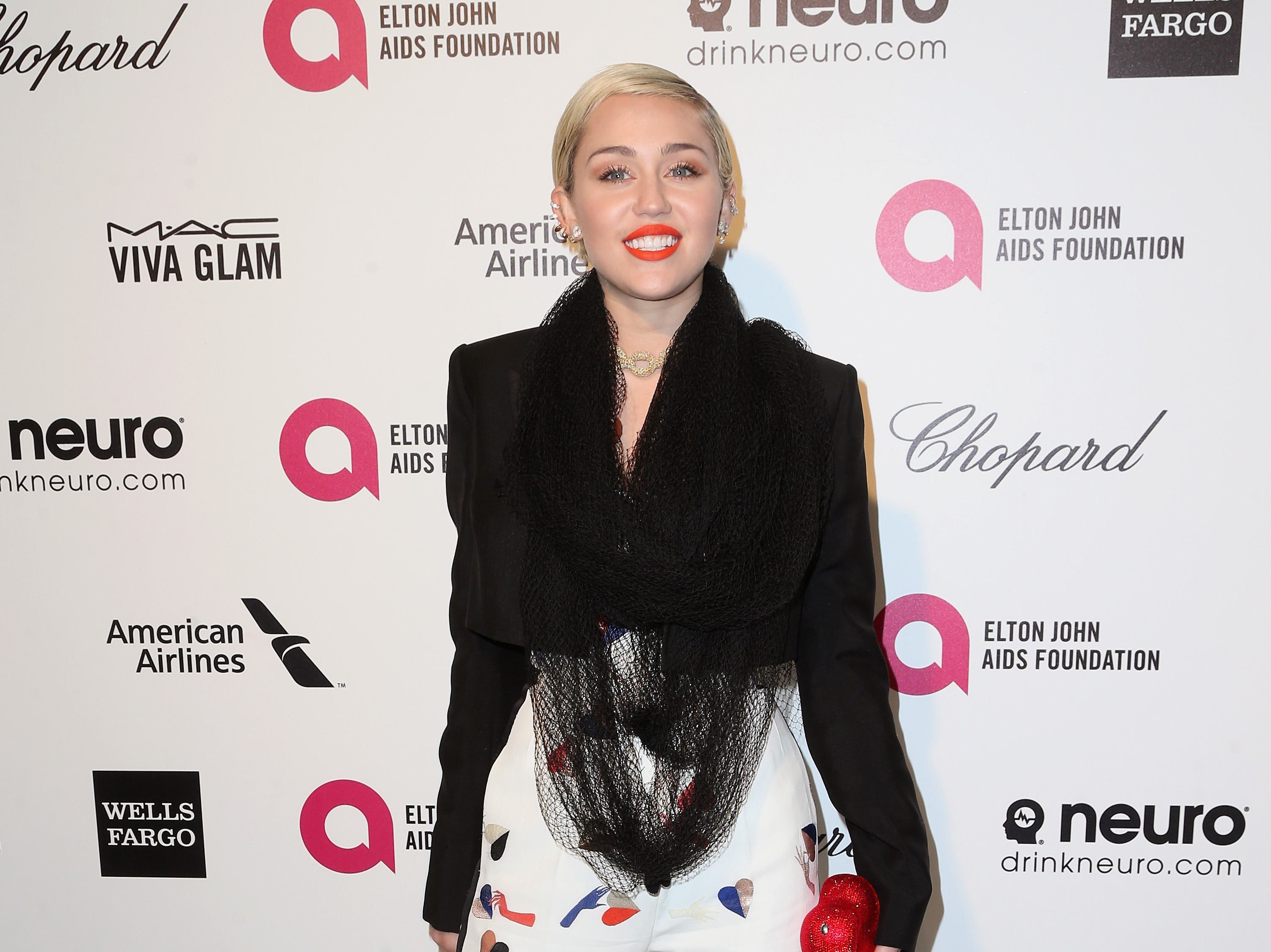 She has a simple message about money and fame:
They won't make you happy. "People in this industry think, I just gotta keep getting more money, and I'm like, 'What are you getting more money for? You probably couldn't even spend it all in this lifetime,' she told Hello Giggles. People get more famous, so that they can make their brand more famous, so that they can sell more shit, so that they can make more money. It's a never-ending cycle. Getting more money, having more hits, being the lead in the movie — those things might stimulate you, but they don't make you happy. I've experienced it all already, and I'm telling you firsthand, it doesn't."
Check out The Cheat Sheet on Facebook!