Miley Cyrus' New Tattoo Pays Tribute to Famous Artist Matisse and Musician Leonard Cohen
Singer-songwriter Miley Cyrus is well-known for her music, her Disney Channel acting days, and her highly publicized love life. And while all of those subjects are part of what makes her famous, there's another topic she'd rather discuss on some occasions: her many tattoos.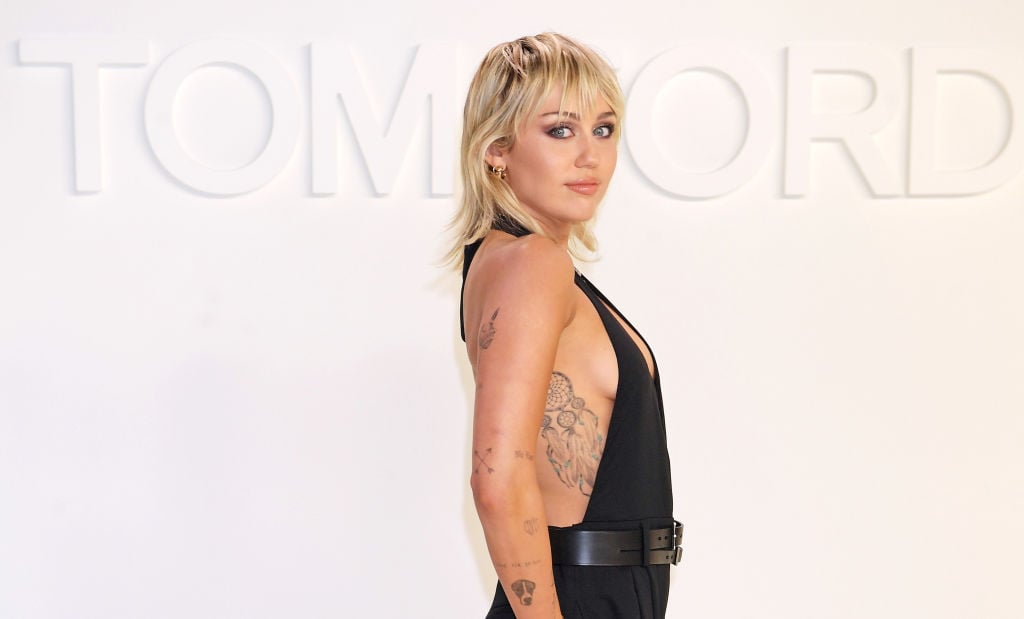 Like many other artists, Cyrus has amassed quite a collection of ink, primarily on her arms. Now, she has a new tattoo that has a very special meaning behind it. Here's a look at her previously acquired body art as well as the inspiration behind the new piece.
Past tattoos include a tribute to Hemsworth and more
Most of Cyrus' tattoos are on the smaller side. Many are on her arms and hands, though she also has some in surprising places, like her ear. She and ex-husband Liam Hemsworth have at least one in common: A sugar skull on their ankles.
Since breaking up with Hemsworth, Cyrus has a new partner to visit the tattoo parlor with: Her current beau, musician Cody Simpson. Over the past several months of dating, they have gone to get new tattoos together and had old ones retouched on multiple occasions.
Her newest ink
It has been a couple of months since Cyrus got her most recent newsworthy tattoo: a note from Yoko Ono (widow of the Beatles musician John Lennon) on her shoulder. But in March 2020, she decided to go in for another new piece, this one also with a famous name attached.
On March 2, 2020, Cyrus shared a video of her new ink, done by Nico Bassill at his private studio in Los Angeles. From her Instagram Story (and his), it looks as though the singer went with Simpson, who also got a new tattoo: A tiny trident, representative of his poetry under the name "Prince Neptune."
The art is by Matisse
In her caption, Cyrus mentions Matisse. She's referring to the painter Henri Matisse, a French artist who is often cited along with Pablo Picasso as one of the most influential figures in modern art. He was known as one of the leaders of the Fauvism movement.
The art used in Cyrus' tattoo appears to be from a work titled Le Nu aux oranges, meaning "Nude with Oranges." However, the oranges that surround the woman's body in Matisse's original painting are not included in Cyrus' ink. So where did she get this idea?
Leonard Cohen sings 'Dance Me to the End of Love'
When she posted the video featuring her new ink, Cyrus included song lyrics in the caption. "Dance me to your beauty with a burning violin. Dance me through the panic till I'm gathered safely in. Touch me with your naked hand or touch me with your glove. Dance me to the end of love."
These lyrics are from the song "Dance Me to the End of Love," originally written and performed by Leonard Cohen. However, Cyrus likely read them in a book named after the song, in which the lyrics were published alongside Matisse paintings, thus connecting the two artists.