If Miley Cyrus Is Nominated for an Emmy, Will It Be Her First Acting Award?
Singer Miley Cyrus is best known as just that — a singer. But even before she began releasing albums, she was an actor. Now, Cyrus could become an Emmy nominated TV star. If she won, what other acting awards would her Emmy join on her shelf? Learn more here.
Miley Cyrus began her career on TV
Aside from a small part in the Tim Burton film Big Fish, Cyrus started as a TV actor. She played a recurring character in Doc alongside the series' star (and her dad), Billy Ray Cyrus. The two then traded places, and she became the titular character of their next project together: Hannah Montana.
The popular Disney sitcom aired from 2006-2011. Cyrus auditioned when she was just 11 years old, and won the part of Miley Stewart, a teenage singer who lives a double life. She and her family moved out to Hollywood to make her acting dreams a reality, and the rest is history.
She is now better known as a pop star
Today, Cyrus is thought of primarily for her music. She has released several well-known albums, the first few with Disney's Hollywood Records during her Hannah Montana years, and the last through RCA Records. At present, she's working on her seventh studio album.
As a musician, Cyrus' consistently changing image has brought her considerable media attention. This prompted her to extend her platform. Not only does she release albums, but she performs at benefit concerts and spearheads initiatives via her organization, the Happy Hippie Foundation, to do good.
Cyrus once said this about acting
However, while Cyrus hasn't acted much in recent years, she did star in a few films post-Hannah Montana, such as 2012's LOL opposite Demi Moore and So Undercover with Jeremy Piven and Mike O'Malley. The latter suffered a delayed theatrical release until it was eventually released on DVD in 2013.
This was thought to have been an unpleasant — and ultimately, career-changing — experience for Cyrus. "I did one movie and I came back and said, 'I'm never doing that again. I'm going to do music for the rest of my life,'" she said in a 2013 MTV documentary, as reported by E! News.
'Black Mirror' submitted her for an Emmy
Cyrus has mostly kept her promise. But she's made a few exceptions. Aside from a few cameos as herself, she's only worked on TV. And even that's been done sparingly. After her 2016 Woody Allen Prime Video miniseries Crisis in Six Scenes, she starred in an episode of the hit anthology series Black Mirror.
In the episode, "Rachel, Jack, and Ashley Too," Cyrus plays a pop star not entirely unlike herself. Released in June 2019, it was too late to qualify for the 2019 Emmy Awards. But Netflix has submitted Cyrus, along with a few other choice actors, for the 2020 award show in September, according to Gold Derby.
What awards has Miley Cyrus won?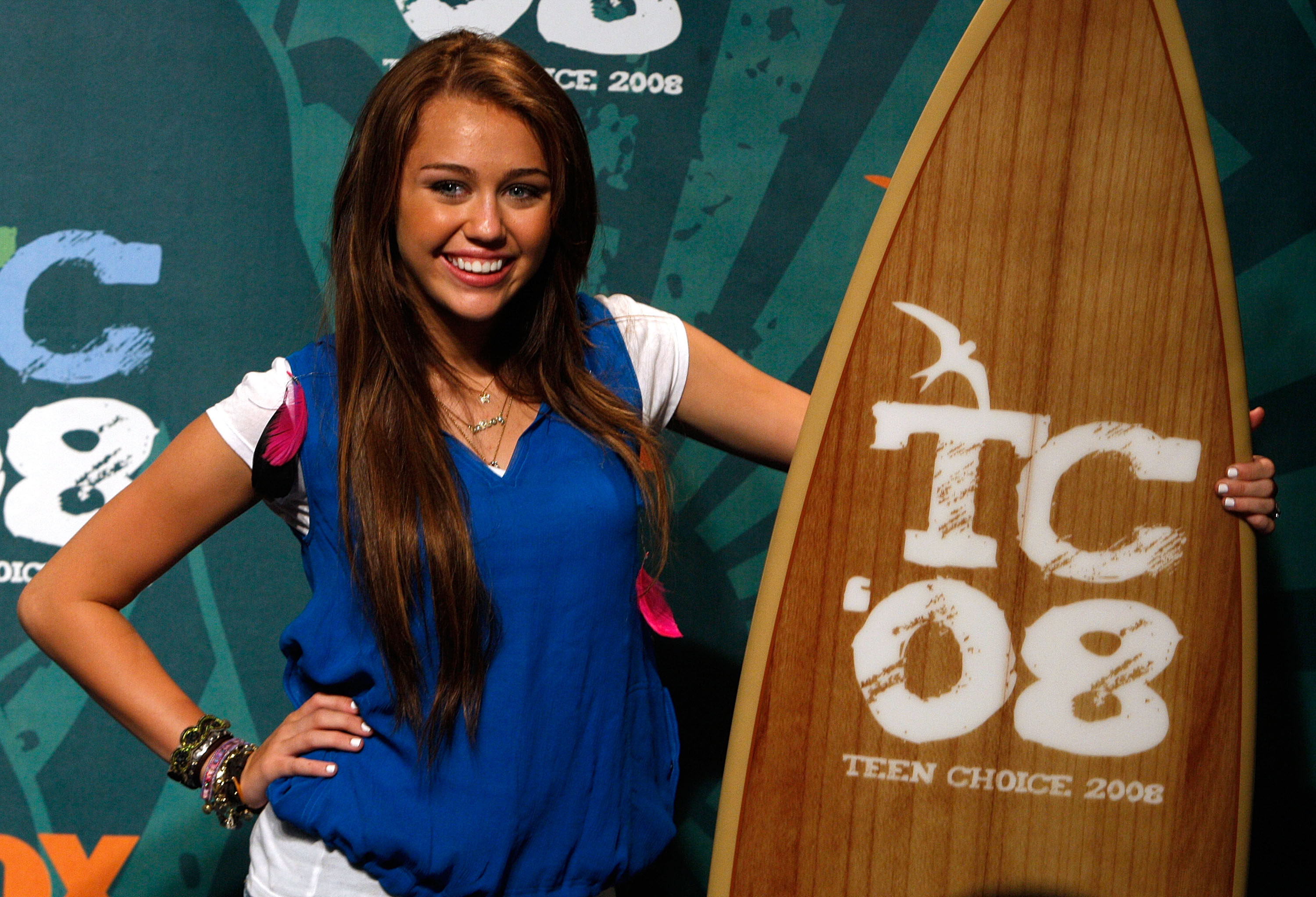 The nominees will be announced on July 28, 2020. Cyrus is up against some stiff competition, as there has been no shortage of incredible TV over the past year. But if she does score a nomination, it won't be her first time competing for an award for her acting.
With Hannah Montana, Cyrus won quite a few Nickelodeon Kid's Choice Awards for Favorite TV Actress and Favorite Movie Actress in the U.S., the U.K., and Australia. This also extends to the Teen and People's Choice Awards shows. Maybe adding an Emmy, or even just an Emmy nomination, would convince her to return to the small screen.