Miley Cyrus Once Thought She Would 'Die' If She Didn't Have a Partner
Miley Cyrus is a star known for her work on Disney Channel in the 2000s as well as her many hit singles. Additionally, Cyrus has also been in the news often for her rollercoaster love life.
Cyrus recently reflected on her past relationships, and she shared with fans some insights into her old mindset when it came to love.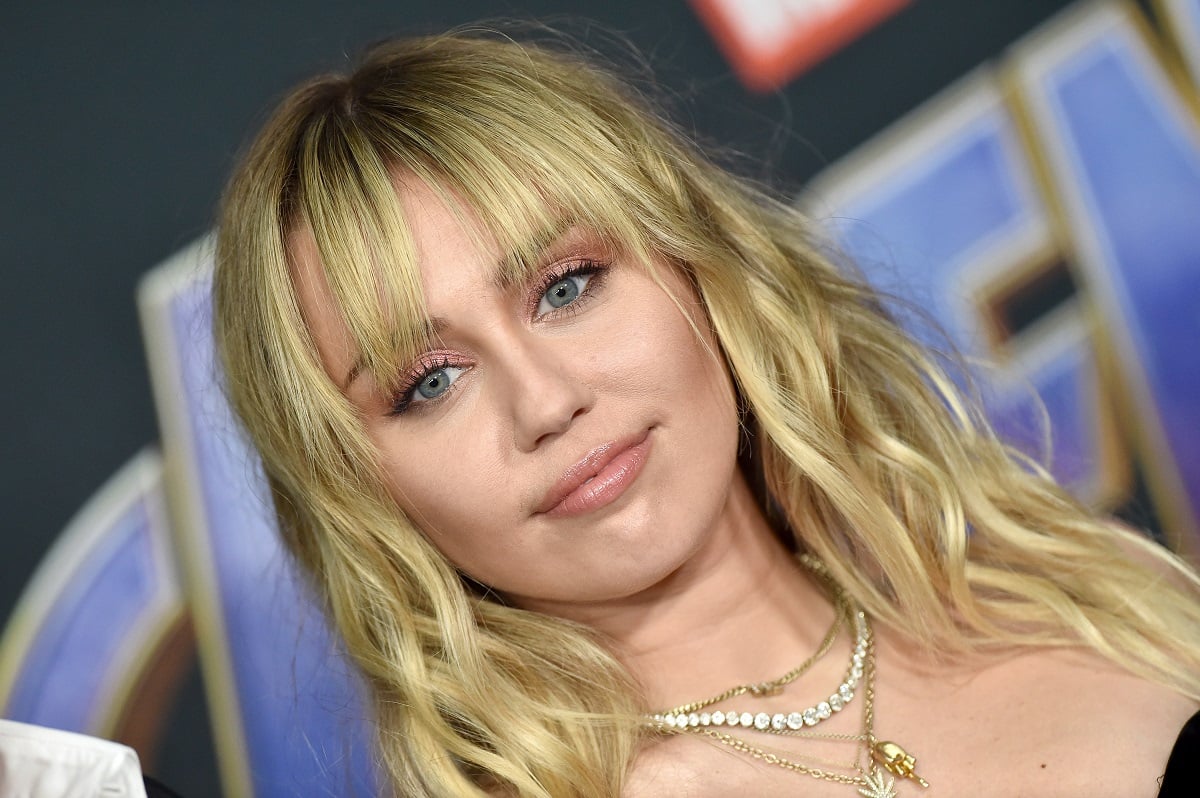 Who has Miley Cyrus dated?
Cyrus' most well-known relationship during her Disney Channel days was with Nick Jonas. The two of them worked together a lot and romance bloomed. However, their relationship only lasted from 2006 to 2007.
In 2009, Cyrus began dating Liam Hemsworth, with whom she would go on to have an on-and-off relationship. They got married in late 2018 and divorced in August 2019.
During her many breakups with Hemsworth, Cyrus was linked to numerous people, including Jared Leto, Patrick Schwarzenegger, and Stella Maxwell. In 2019, after her divorce, Cyrus briefly dated Kaitlynn Carter and Cody Simpson.
Miley Cyrus thought she would 'die' if she didn't have a partner
RELATED: Miley Cyrus Reveals She Used to Feel 'So Insecure' and 'Like a Fraud'
During the coronavirus (COVID-19) pandemic, Cyrus has mostly been single. She shared with fans during a recent performance at the BottleRock Napa Valley festival that this period has allowed her to reflect on life.
"I had a theory I would die if I didn't have a partner. If I didn't have someone to kiss me every single night," she said, according to the Daily Mail. "But then this was my purpose, but this was taken from me during COVID, so then I found a new purpose and that's music is the glue over the last two years and it was what was keeping us strong at the time."
She added, "I'm just so fortunate to be a musician."
Miley Cyrus wants someone 'boring' now
RELATED: Miley Cyrus Says It's Impossible for People to Judge Her 'Sanity' Based on Her Hair and Clothes
Cyrus has led a rather exciting life, but she is looking for someone who is "boring" as she embarks on her next journey.
"I need boring," Cyrus shared on the Call Her Daddy podcast in August 2020. "I definitely, definitely need a calming—I need an anchor, I need a weight."
Cyrus also added that she wants someone who knows how to "take care of themselves." She explained, "I think the way someone treats himself is a reflection of the way that they'll treat you. I'm super into clean eating; I'm into people taking care of themselves."
Because of this, Cyrus will be looking for love in places where her ideal partner is likely to be.
"If clean eating and self-maintenance is going to be important, I know to look in communities where those people are going to gather," Cyrus said. "As someone that's living a sober lifestyle' don't go to the club looking for your next partner, you know? So put yourself in places where you'll be successful so you don't get stuck on, 'I'm just always wasting my time with all these people.'"