Miley Cyrus Once 'Got in Trouble' With Paul Simon Over a 'Sh*tty' Set
Miley Cyrus "got in trouble" with singer-songwriter Paul Simon when she divulged her set list. The "Midnight Sky" singer received some advice from Simon and, in turn, changed what she described as a "sh*tty set."  
Miley Cyrus didn't want to play her hit songs at concerts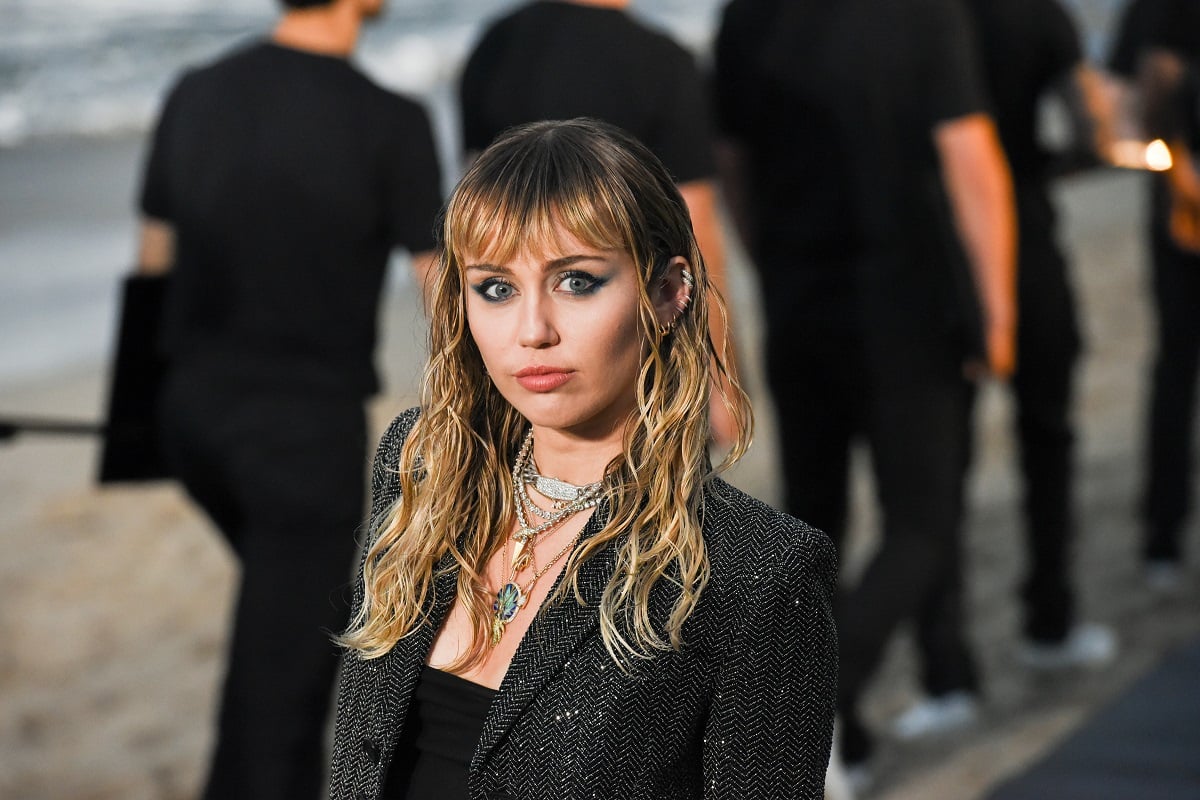 Cyrus shied away from putting her most popular songs on her set lists. Think tracks such as "Wrecking Ball," "We Can't Stop," "The Climb," and "Party in the USA." 
During a December 2020 interview on The Howard Stern Show she explained that during her 2014 Bangerz tour she struggled with "authenticity." By the time she played songs in concert the lyrics didn't reflect her feelings.
"I started outgrowing my record, which is always the bummer of touring for a year at a time," she said, noting that she added a Led Zeppelin cover to her set list. "I had a song called, like, you know, 'I'll never get over you.' By the time I sang it live I was so f*cking over it. My brand is authenticity … I was doing something genuine but then I outgrew it, so it became kind of fake."
Paul Simon told Cyrus to play the hits for fans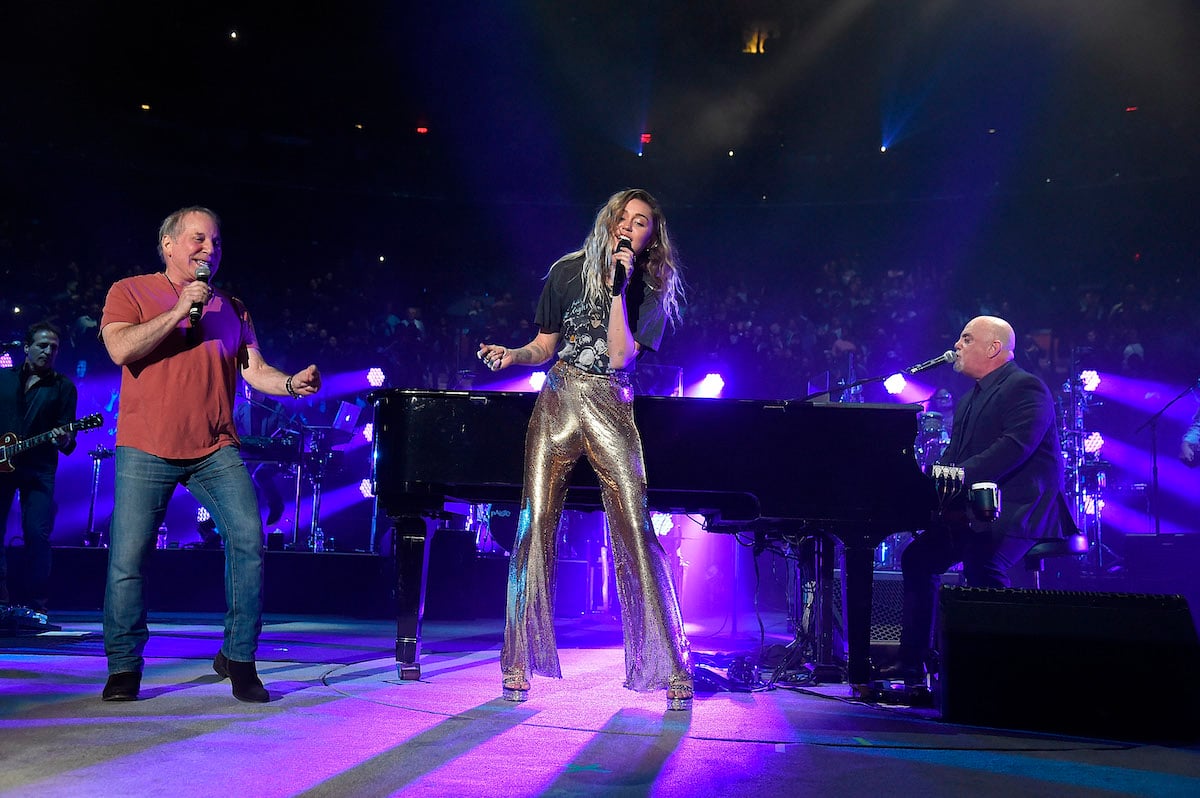 Then came Cyrus' performance during the Saturday Night Live 40th Anniversary Special in 2015 where she had the opportunity to speak with Simon backstage. She recounted the conversation to Stern, saying that she "got in trouble" with Simon. 
The "Mrs. Robinson" singer asked about her set list for an upcoming tour. Cyrus didn't plan on singing on any of her major hits, just older songs that many fans probably wouldn't recognize. 
"I was backstage with Paul Simon … and he was asking me about my set, and he didn't know any of the songs in my set," Cyrus recalled.
She went on to say that Simon called her out on what she described as a "kind of sh*tty" set list.
"He was like, 'You've gotta do the hits,'" Miley remembered Simon telling her. "'For your whole show, it's going to be 90 minutes, you're going to sing one song that you like. And the rest, you want to make sure that everyone that paid money to come see you love.'" 
Cyrus took Simon's advice, noting she added "Wrecking Ball" to her set list a day later. 
Miley Cyrus has a popular cover of Simon's '50 Ways to Leave Your Lover'
The night of SNL's anniversary show Cyrus didn't just get advice from Simon. She also performed a cover of one of his songs, "50 Ways to Leave Your Lover." Over the years her covers have become so popular Cyrus began doing Backyard Sessions. Filmed in her backyard, the singer performs covers and posts the videos to her YouTube channel. Today "50 Ways to Leave Your Lover" remains one of her most popular covers along with her rendition of Dolly Parton's "Jolene."