Miley Cyrus' Opinions on Sexism Sound a Lot Like Taylor Swift's 'The Man' Message
As both have been well-known celebrities for more than a decade, singers Miley Cyrus and Taylor Swift have learned how being women in show business (and in life) isn't always a picnic. And Cyrus' recent statement about the role gender bias play in public perception is similar to one of Swift's hit songs.
Miley Cyrus and Taylor Swift started as friends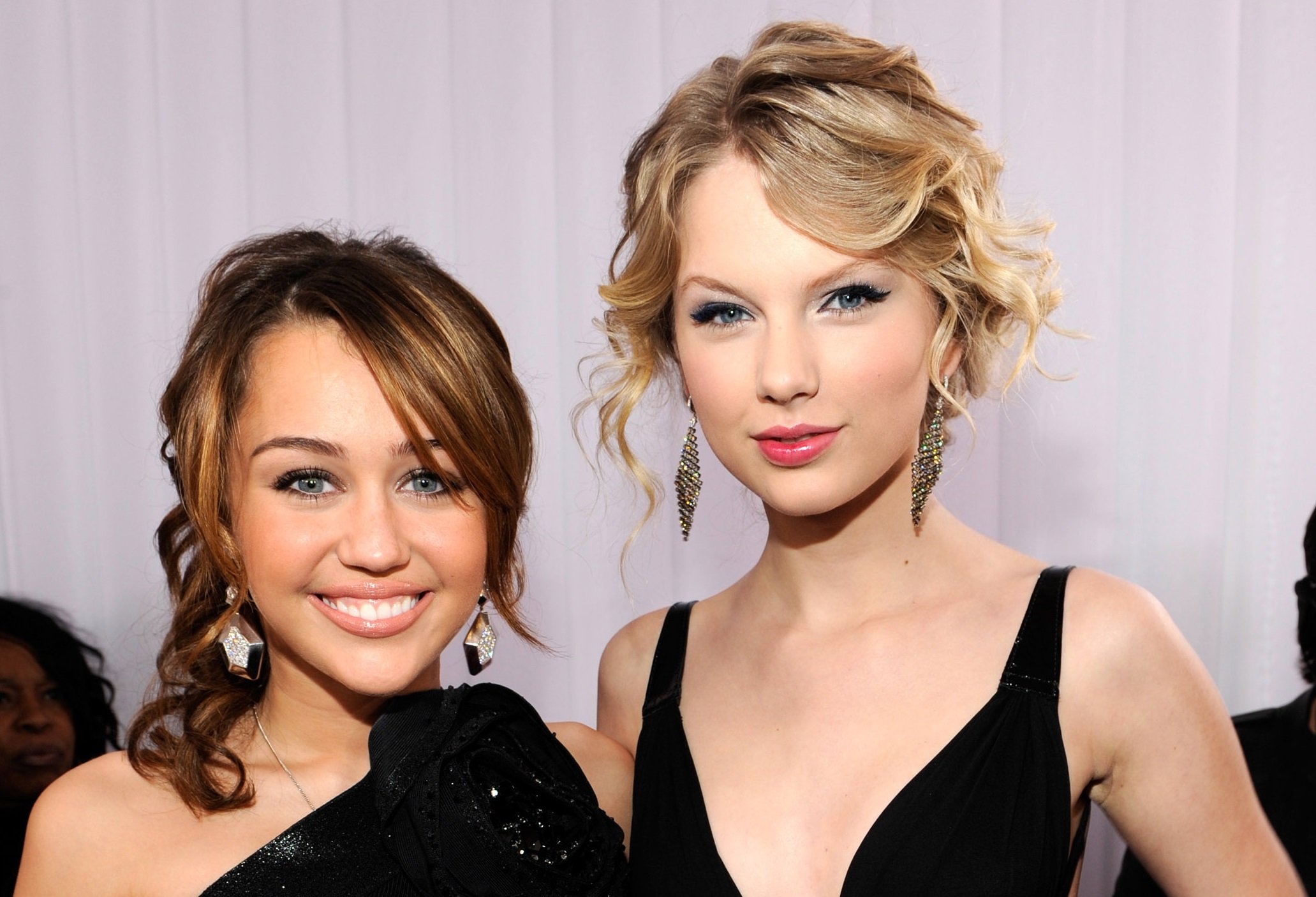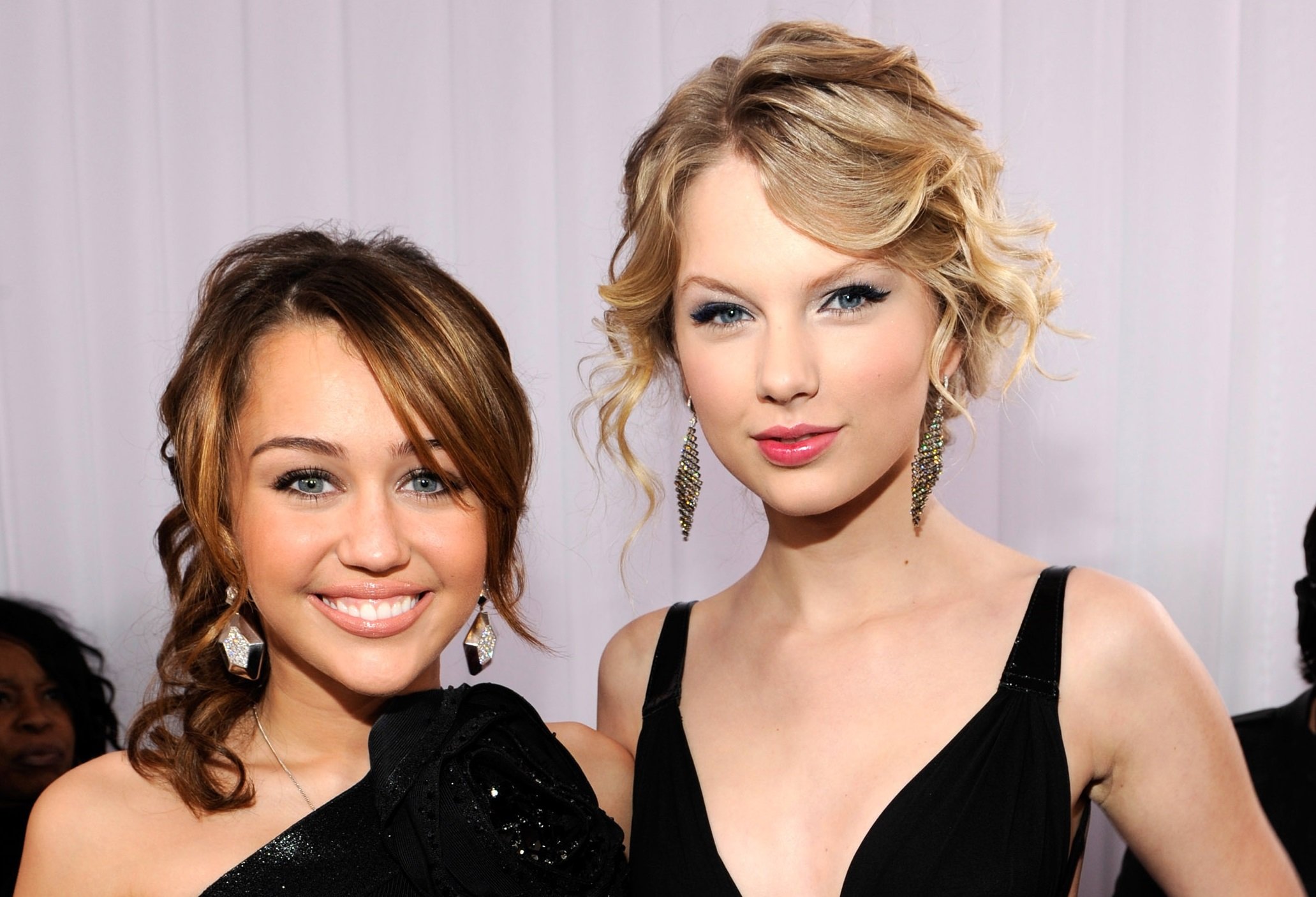 How did these two stars meet? Back in the mid-late '00s, they ran in the same circles, attending major events like the Grammy Awards (above). They even worked together once: Swift had a brief cameo in Hannah Montana: The Movie, in which Cyrus held the titular role.
Speaking of the Grammys, Swift and Cyrus performed the former's hit "Fifteen" at the 2009 event. They also have a few things in common, aside from getting started at an early age. Both come from country music backgrounds, and both called Nashville, Tennessee, home at one time.
Cyrus looked down on Swift's feminism
Despite not remaining close, Swift supported Cyrus in 2014, when asked about the latter's fashion choices during her Bangerz era. "I think that no other female artist should be able to tell me to wear less clothes and I'm not gonna tell any other female artist to wear more clothes," she told Tout Le Monde En Parle (via Elite Daily).
But Cyrus didn't return the favor. In 2015, in regards to Swift's "Bad Blood" music video, she told Marie Claire, "I don't get the violence revenge thing. That's supposed to be a good example? And I'm a bad role model because I'm running around with my titties out?" In another interview, Cyrus made comments about Swift's famed girl squad.
Swift addressed sexism with 'The Man'
RELATED: Taylor Swift's 'The Man' Video: All the Easter Eggs You Missed
Jumping forward a few years, Swift released her single "The Man" off her 2019 album Lover. The track depicts how her musical success and her relationship choices have been called into question because of her gender, and she imagines what would be different, "If I was a man."
In the first verse, Swift sings about her dating life with lines like, "Every conquest I had made/Would make me more of a boss to you." In the second, she adds in how her career wins would be praised, rather than diminished. Swift also name drops a famous Hollywood "player," singing, "I'd be just like Leo, in Saint-Tropez," referring to Leonardo DiCaprio.
Cyrus' comments show they're on the same page
On the Call Her Daddy podcast in August 2020, Cyrus echoed these sentiments. "Men, if they say the same thing, they're a boss, they're running their business," she said of needing to prioritize her work. "What about men that work on their kid's birthdays?" Though she was talking about sex here, the point still stands.
"Any dude would be considered a boss for putting their business first," she continued later in the podcast regarding her focus on work, and the way she was "villainized" following her split from Liam Hemsworth. And like Swift, she cited how famous Hollywood men, like George Clooney and Brad Pitt, don't get the same treatment.