Miley Cyrus Played an Epic Prank on Iggy Azalea
Miley Cyrus has been dealing with a lot over the past several years. She lost her home due to a wildfire, she got married, got a divorce, and had two very public romances. Now, the singer seems to be focused on herself and her work.
Following her divorce from the actor, Liam Hemsworth, and her breakup from the artist, Cody Simpson, Cyrus is back doing what she loves; making music. The Hannah Montana alum is celebrating the release of her latest album, Plastic Hearts, and she's having a ton of fun promoting it.
In fact, she just played an epic prank on the rapper, Iggy Azalea to celebrate her latest success.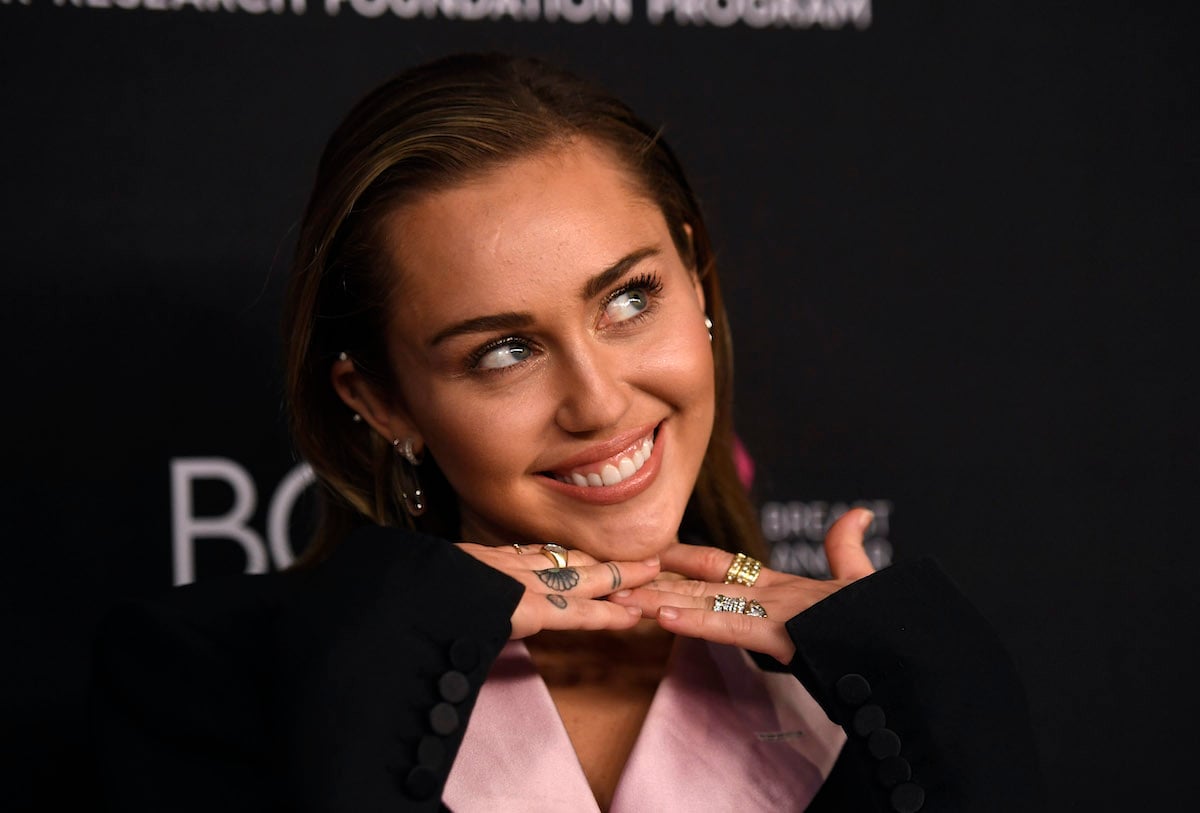 Miley Cyrus is celebrating the release of her new album 'Plastic Hearts'
Cyrus' seventh studio album is a record about where Cyrus is right now in her life. She revealed that Plastic Hearts is straight from her heart. "The packaging of the record is intimate, honest, and a visual reflection of the sound of my new record that I am so proud of," Cyrus shared on Twitter. "It was created BY ME personally at home making art FOR YOU. I want it in your hands!"
The album includes a ton of songs and collaborations between Cryus and artists like Billy Idol,  Joan Jett, Dua Lupa, as well as a mashup up with Stevie Nicks.
It has obvious influences from the '70s with sprinklings of pop melodies throughout. To celebrate the release of Plastic Hearts, Cyrus is getting her hands dirty.
"I began this album over 2 years ago," Cyrus wrote in an Instagram post on Oct. 22. "Thought I had it all figured out. Not just the record with its songs and sounds but my whole f*cking life. No one checks an ego like life itself. Just when I thought the body of work was finished… it was ALL erased. Including most of the musics relevance. Because EVERYTHING had changed. Nature did what I now see as a favor and destroyed what I couldn't let go of for myself. I lost my house in a fire but found myself in its ashes."
RELATED: Miley Cyrus Says She 'Didn't Spend Too Much Time' Crying Over Her Divorce From Liam Hemsworth
Miley Cyrus played an epic prank on Iggy Azalea to promote 'Plastic Hearts'
To celebrate Plastic Hearts, Cyrus and Azalea went live on TikTok. They were filmed chatting with fans from a dressing room. However, fans soon realized that the room the musicians were in was beginning to fill out with smoke with the door locked from the outside.
The Australian native began panicking almost immediately, hiding under her coat to distance herself from the smoke. She shrieked, "We can survive this!" For her part, the Wrecking Ball singer was heard fake dialing 911. Fans soon realized that this was all of this was an elaborate prank orchestrated by Cyrus and a well-placed smoke machine.
Iggy Azalea thought the prank was hilarious
Thankfully, Azalea was a great sport about the entire ordeal. The prank was super quick and ended long before Azalea truly began to panic. The rapper tweeted her support of Plastic Hearts and while laughing off the whole thing.
She tweeted, "We CAN survive this @MileyCyrus hahahaha! Everyone stream #PLASTICHEARTS." Now fans are crossing their fingers hoping that Cyrus and Azalea will come together and collaborate on a song for their fans.
We'd love to see it.