Miley Cyrus Is Ready To Perform 'Party in the U.S.A.' at Joe Biden's Inauguration: 'It's Become a Song That Represents Victory'
Singer Miley Cyrus' hit song 'Party in the U.S.A.' marked celebrations following the 2020 presidential election. And she wants to keep the party going.
Of Miley Cyrus's many hit songs, one that continues to stand the test of time is "Party in the U.S.A." The pop anthem debuted more than 10 years ago, as her musical career was taking off. But despite her evolution in the years since, Cyrus would jump at the chance to perform is once more — as long as the opportunity is right.
Miley Cyrus released 'Party in the USA' in 2009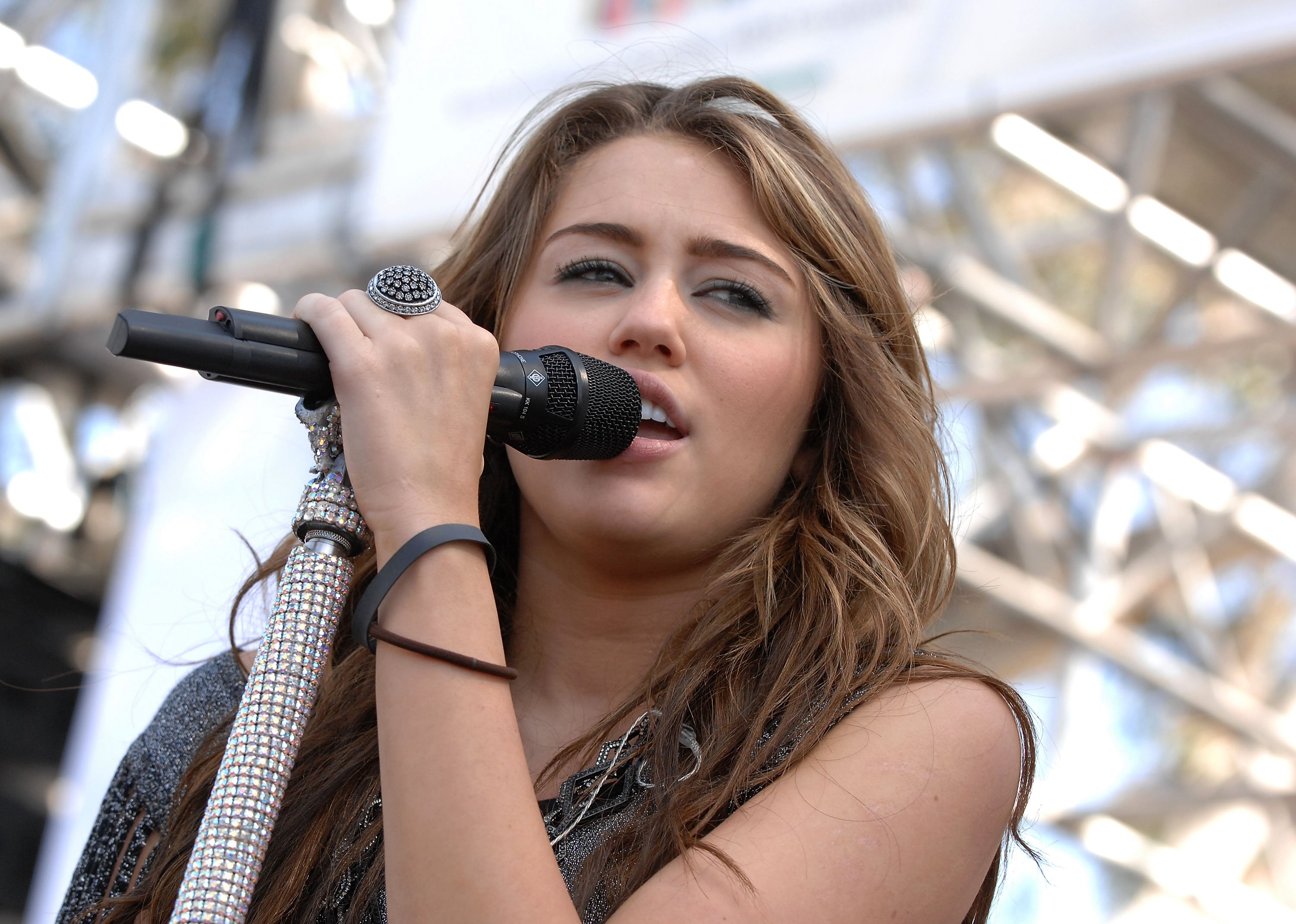 Following her hit 2008 album Breakout, Cyrus released an EP, The Time of Our Lives, in 2009. The lead single off the project, which was, in part, a promotional record for a Walmart clothing line, was "Party in the U.S.A." The track quickly became Cyrus' most successful single to date, reaching No. 2 on the Billboard Hot 100.
"I kind of kept it in the lines of what I usually do, which is kind of a pop-rock sound — I don't even like using the word 'rock,' because I feel like it's an honor to be put in that title," Miley told TODAY of the EP (at the time). "This is kind of my transition. The next record, I definitely want to be able to step it up a bit."
Americans celebrated Joe Biden's 2020 win with the song
Over a decade later, as Cyrus prepared to release what would become her first No. 1 rock album, Americans (and others around the globe) blasted her pop-rock anthem. After the 2020 presidential election was called in favor of Vice President Joe Biden, the song played as his supporters took to the streets.
Though she wasn't physically out there with them, Cyrus joined those playing "Party in the U.S.A." in spirit. She retweeted a few Twitter accounts sharing videos of the celebrations, writing, "Now THIS is a PARTY IN THE USA!" The singer has been outspoken in her support of Biden and her disdain for his opponent, President Donald Trump.
Cyrus says 'it was an honor' for her
Cyrus is accustomed to the celebratory nature of her song taking over. "One thing that's become pretty amazing about 'Party in the USA' is it's become a song that represents victory," she said on Jimmy Kimmel Live in December 2020. It's played when teams win baseball and all different sports. It always ends up charting."
"When you write a song or create a song like 'Party in the U.S.A.,' you never know what it's going to become or what it will represent 10 years later," she continued. "It was an honor that in some small way, I could play a part of the celebration that took place after Joe Biden and Kamala [Harris] won this election. So [I'm] very proud to be a part of it."
She 'would absolutely love' to perform 'Party in the U.S.A.'
Kimmel asked if Cyrus had received a call about performing at the January 2021 inauguration. "I haven't yet, but I would," Cyrus said. "I had two versions of 'Party in the U.S.A.' actually on deck," she added. "One that was very melancholy that was all on a violin and was kind of one direction we could [have] gone," she joked of if Trump had won.
Cyrus continued. "I was so happy that I could keep it celebratory and optimistic. And so I would absolutely love to do that," she finished, referring to playing the song at the ceremony. Of course, given the coronavirus (COVID-19) pandemic, it may very well be a virtual appearance.