Miley Cyrus Reflects on 13 Years of '7 Things' on Social Media
Miley Cyrus celebrated 13 years of her song "7 Things" on social media on June 17. The song was a breakup anthem that teens jammed out to around the world. See what Cyrus did to commemorate the anniversary of her hit song.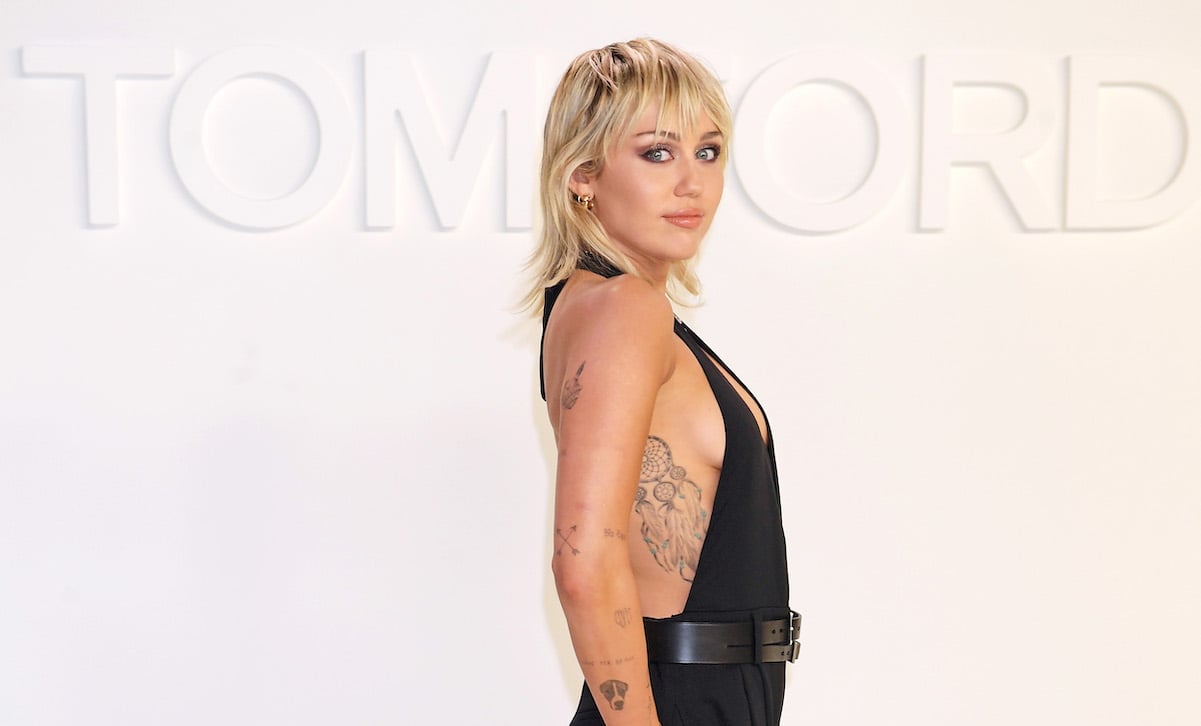 Miley Cyrus, the 'Hannah Montana' star, released '7 Things' in 2008 as part of her 'Breakout' album
Cyrus' song "7 Things" was the first single released on her 2008 album Breakout. It was her first standalone album. Cyrus' first non-Hannah Montana album, Meet Miley Cyrus, was the second CD in a bundle with Hannah Montana 2.
The other singles from Breakout included the titular song (which came out on Sept. 15, 2008) and "Fly on the Wall," which was released a couple of months later. She also covered "Girls Just Wanna Have Fun" on the pop-rock album.
Miley Cyrus reflected on the 13th anniversary of '7 Things' on Instagram and Twitter
Cyrus celebrated 13 years since "7 Things" on her Instagram and Twitter accounts. She shared clips from the music video, in which Cyrus and other teen girls expressed their feelings about breakups. Cyrus also showed a moment of her singing the lyrics to the song with Selena Gomez, who was rumored to have dated Nick Jonas after Cyrus did. The song "7 Things" is reportedly about Cyrus' relationship with Jonas.
Cyrus also shared a blurb from her book "Miles To Go" in the swipe-through gallery on Instagram.
"I was angry when I wrote '7 Things,'" she expressed in the book. "I wanted to punish him, to get back at him for hurting me. It starts with a list of what I 'hate.' But I'm not a hater. My heart knew from the start that it was going to turn into a love song. Why does he get a love song? Because I don't hate him."
Cyrus continued: "I won't let myself hate anybody. That's not the way my heart works. It's a song about how I should hate him, but I don't, and I don't know why. It's about forgiving, not forgetting. Here's what I feel: It's hard to imagine that our love is a story with an end. But you know, at least I'm getting some good songs out of it."
Since '7 Things,' Miley Cyrus has had a flourishing music career
Since "7 Things," Cyrus has gone on to have an extremely successful career as a musician. The artist came out with her next album, "Can't Be Tamed," in 2010. It was the last album she made while still attached to the Disney Channel and Hannah Montana.
Her next body of work, Bangerz, marked a move to a more mature sound in 2013. Plus, the album sold more than one million units. She experimented with her sound further in 2015 with Miley Cyrus & Her Dead Petz and 2017's beachy Younger Now.
Cyrus' latest album, Plastic Hearts, is a celebration of all things rock. The album came out in November 2020 to rave reviews.