Miley Cyrus Revealed the Hilarious Reason Her Mom Cut Her Hair in a Mullet
Miley Cyrus explains why she got her hair cut in a mullet style.
Miley Cyrus has been rocking a mullet, courtesy of her mom's haircutting skills, but it turns out there's a reason behind the "business in the front/party in the back" style. It's all about the Cyrus family genetics.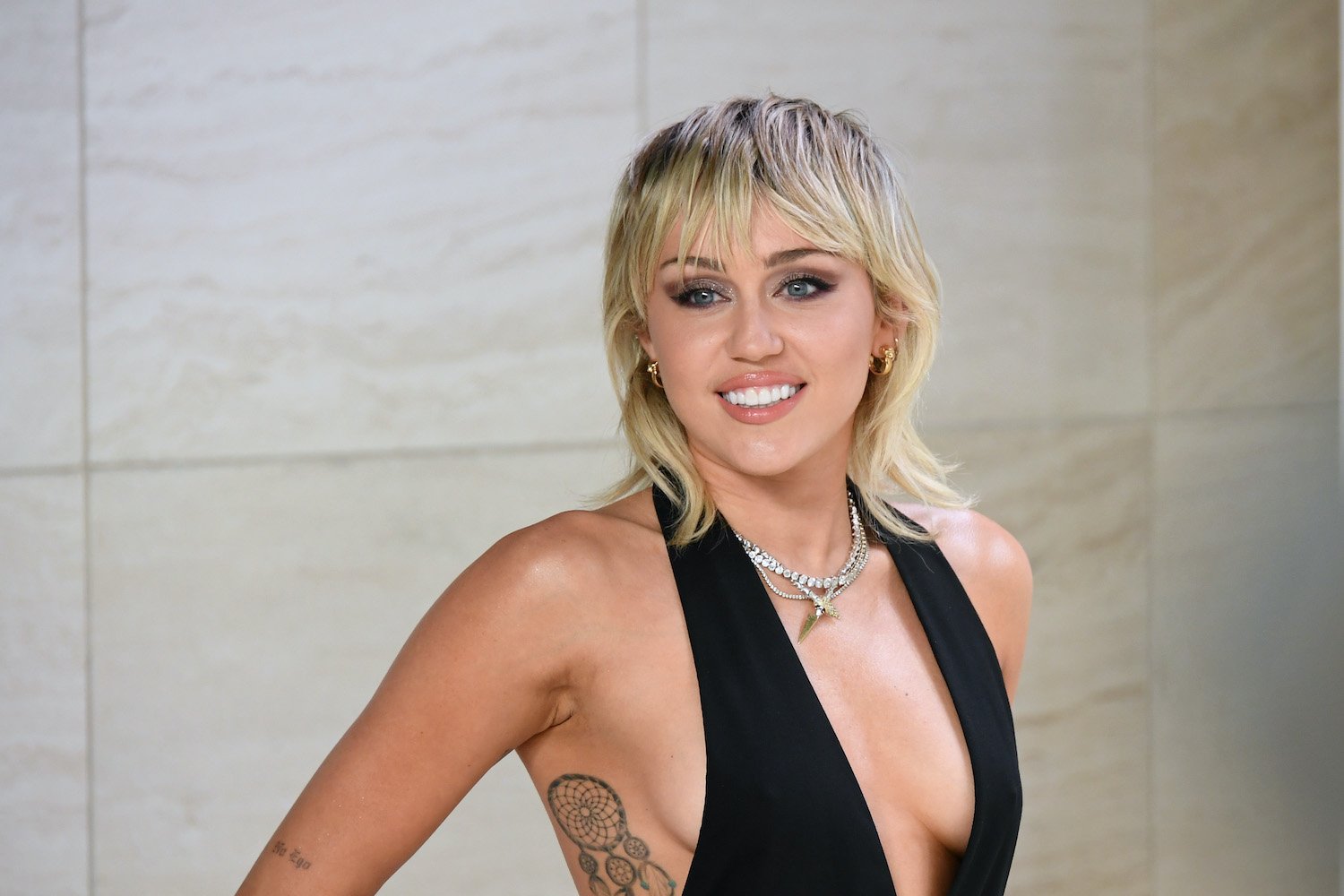 Miley Cyrus shared why her mom cut her hair into a mullet
During the coronavirus (COVID-19) pandemic, Miley found herself in need of a haircut and her mom, Tish Cyrus, was up for the task. There was just one issue: Tish only knows how to cut one style.
During an appearance on Jimmy Kimmel Live, Miley explained the story behind the mullet.
"All of us have had to adjust, a lot of things shutting down, keeping us from doing our kind of standard routines, which one of them was going to get a haircut for me," she shared.
"So my mom offered, you know my bangs, I already had bangs were getting long," Miley added. "And [my mom] said, 'Well I can cut your hair, but I only know how to do one hairstyle, and I've been doing this since 1992 for your dad and for your brothers.'"
"And all my mom can do is a mullet so I had one option and needed it," she said.
The style, it turns out, is part of what makes her a Cyrus. "I think there is something genetically where it just kind of grows naturally shorter up top and longer in the back," she joked. "That's just kind of a natural shape that our hair grows in." 
Kimmel joked, "So in a way, you were born to have a mullet."
Miley Cyrus said she's always been a fan of nudity
When Miley appeared on Kimmel's show in 2015, she sported nipple pasties, but this time, she said she was wearing a sweater "to show you how much I've grown."
"Last time I was on your show I wore no clothes … since I saw you last time, I bought my first sweater so I thought I'd wear it to show you how much I've grown," she joked.
Nudity has been a theme for Miley since she was little, she explained.
"My parents used to buy me sweaters and when I was a kid I used to strip down naked in public places and they thought I would outgrow it — obviously I didn't," she explained.
"Somehow my favorite place to strip down was church," Miley shared.
How many tattoos does Miley Cyrus have?
The singer also learned something about herself during the late night show when they played a game called "Who Knows Miley?" One of her superfans was tasked with answering questions about Miley and one question stumped both of them.
How many tattoos does Miley have? She said, "I have no idea."
Kimmel was floored that the singer wasn't aware of the ink count, given that it's her body. "How do we know this and you don't?" Kimmel wondered and Miley broke down the possible reason, saying, "Because you probably are much more coherent when I am getting these tattoos."
The answer, for those playing along at home, is 74 tattoos.