Miley Cyrus Reveals How She Deals With Heartbreak After Liam Hemsworth Divorce and Cody Simpson Split
Miley Cyrus gets candid about dealing with heartbreak after her divorce with Liam Hemsworth and split from boyfriend Cody Simpson.
Breaking up can be tough no matter who you are, but celebrities have to deal with the added pain of watching their love life play out for the public eye. Fans take sides and make accusations while headlines grasp at signs of reconciliation or trouble brewing. It all leaves celebrity lovers picking up the pieces after a split with an audience looking on.
Even when fans are cheering them on, it must be difficult to try to move on knowing that you're the center of attention — and pity. Sometimes, though, fans get bitter about the split and hold it against one — or both — of the celebs who just couldn't make it work. 
Miley Cyrus knows all sides of this particular drama as her long and complex relationship with Liam Hemsworth has been playing out for fans to watch for years. On top of that, she followed up that very public split with a fresh new break up from Cody Simpson. How is Cyrus dealing with this twin dose of heartache while fans watch from afar? 
Miley Cyrus and Liam Hemsworth had a complex relationship
Cyrus and Hemsworth were well-known for their teen heartthrob statuses when they met on the set of The Last Song in 2009. In March 2010, they appeared together publicly and confirmed they were dating, but they would soon begin a cycle of breaking up and making up that left fans dizzy trying to keep their status straight.
On top of not being able to tell when they were together or not, fans were constantly speculating about whether they had taken their relationship to the next level. Sharp-eyed fans were always on the lookout for signs of engagement, and in March 2012, they got an answer to their question when the engagement was confirmed. 
Shortly after that, however, Cyrus's rep confirmed the engagement was off as fans noticed she stopped following Hemsworth on social media. Quietly, the pair apparently reunited, and fans pieced together the reunion through veiled Instagram posts that their friends had made.
When Cyrus was back to wearing her old engagement ring in 2016, fans went wild with hope that they would finally make it work. The engagement seemed to go on forever, but the pair did finally wed in December 2019. Less than a year later, the marriage was over, and the fallout has been ugly. 
Miley Cyrus and Cody Simpson seemed serious 
Just two months after Cyrus confirmed the end of her marriage with Hemsworth, she was romantically linked to Cody Simpson, a fellow musician. The pair seemed to be well on their way to a serious relationship quite quickly.
As the COVID-19 pandemic upended the world, Cyrus and Simpson appeared to be sheltering in place together. The couple frequently shared adorable glimpses of their life together on social media and even adopted a dog. 
On August 14, sources began reporting that the pair had split. Later that same day, Cyrus confirmed the rumors and said in part, "two halves can't make a whole and we're individually just working on ourselves to become the people that we wanna be." The relationship lasted only ten months, and coming so quickly after her divorce, Cyrus couldn't have been pleased to be thrust into this particular spotlight again. 
Miley Cyrus has a plan to keep herself focused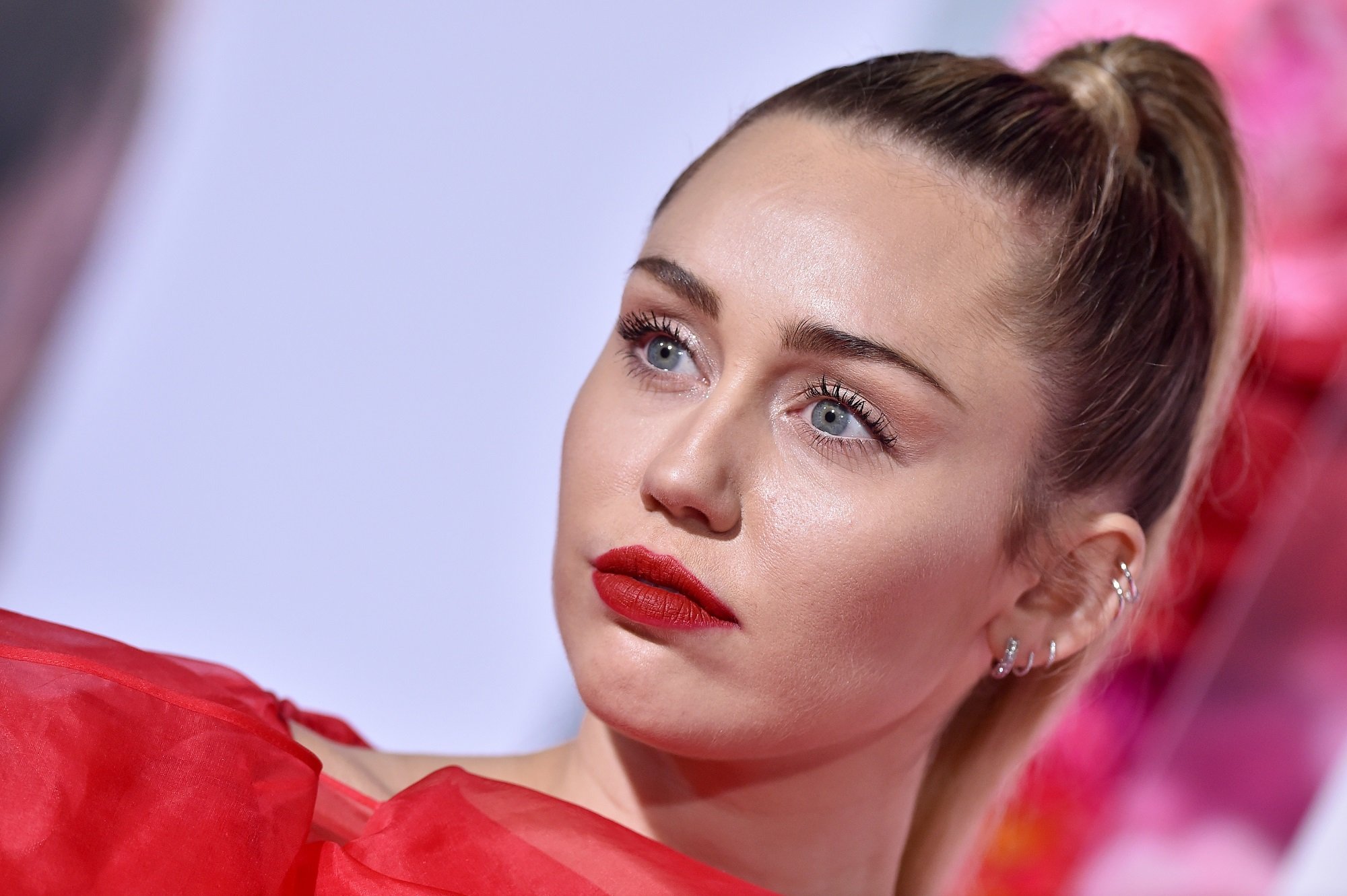 Cyrus has always come across as a strong, independent woman, but the constant scrutiny of her love life and speculation about her breakups has to be a lot to handle. The singer opened up about how she deals with the pressure from the public when it comes to navigating the response to her relationship status. 
"I'm a very logical person. And I really try to not get lost in emotion, because our emotion lies to us. Our emotion sometimes makes us believe that every thought that we think is real. And I remember at a time we're dealing with heartbreak it's like, 'I'm never going to be the same again.' You know? 'My life is—' all of these things I was telling myself; it's just not true," Cyrus explained.