Miley Cyrus Reveals Her New Years Resolution
Miley Cyrus is back with a new song, "Flowers," a new album scheduled for March 2023, and a New Year's resolution inspired by her godmother's husband. Here's what we learned about the host of Miley's New Year's Eve Party and her goal for 2023.
'Miley's New Year's Eve Party,' hosted by Miley Cyrus and Dolly Parton, returned for 2022-2023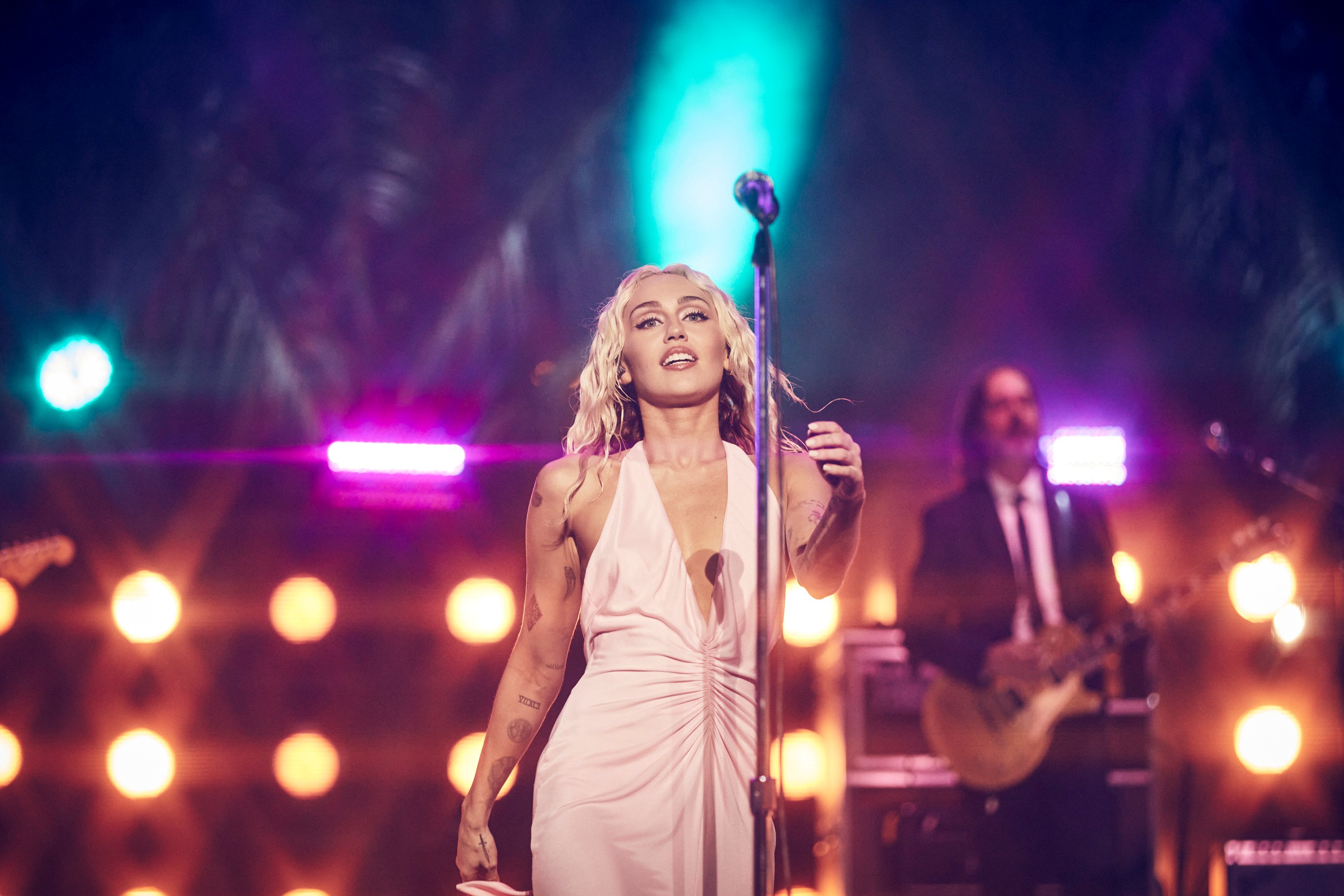 She's the artist behind "Party in the U.S.A.," "Nothing Breaks Like a Heart," and "Flowers." Miley Cyrus lit up the "Midnight Sky" on New Year's Eve, hosting Miley's New Year's Eve Party for the second year in a row. This time, she appeared alongside her "fairy godmother" Dolly Parton, counting down to 2023 with fans. 
The production welcomed musical guests Latto, Liily, FLETCHER, Rae Sremmurd, and Sia. Paris Hilton even sang "Stars Are Blind" with Cyrus and Sia — the subsequent YouTube video earned over 3 million views.
Miley Cyrus shared her New Years resolution for 2023 — 'Listen to Others'
Even Cyrus has goals for the new year. During an interview with Hoda Kotb, the songwriter detailed her experience as a 20-something and her goal for 2023 and beyond.
"I guess my resolution would really be — my instinct is very loud, but I'm not a great listener sometimes," Cyrus said in the TODAY interview (via People). 
"Dolly was telling me, her husband [Carl Thomas Dean] says, 'You're not hard of hearing. You're hard of listening,'" Cyrus elaborated. "And I guess that would kind of be my resolution, to not just listen to myself, but listen to others."
Miley Cyrus confirmed her album 'Endless Summer Vacation' premieres in March 2023
This wouldn't be the first time Cyrus hosted a New Year's Eve television special. This artist shared her thoughts on the holiday and what makes starting fresh actually work.
"I think a lot of us wait until midnight to go, 'Well, when I wake up tomorrow in this new year, everything will be different' ― but it won't be different if you aren't different," Cyrus said in the same interview. 
"Sometimes it's the 'not doing' that's more important than the doing," she added, "and it might be a good idea for people to make a list of what they want to stop doing, more so than what you're going to start."
The "New Year" brings a "New Miley," as this artist teased an upcoming album, Endless Summer Vacation, to be released in March. This includes Cyrus' first single of 2023 — "Flowers." Since its debut, this track has earned over 135 million Spotify plays. 
In 2020, Cyrus debuted her album Plastic Hearts, complete with "Midnight Sky," "Angels Like You," and her song with Dua Lipa "Prisoner." Endless Summer Vacation is scheduled for a March 10 debut. Until then, music by the "Midnight Sky" singer is available on most major streaming platforms.