Miley Cyrus Reveals She Smoked A Lot of Weed During 'Hannah Montana' Days — 'How Much Can I Smoke and Still Play a Teenage Superstar?'
Miley Cyrus' early success on the Disney original series Hannah Montana stamped her as a child star and cultural icon. Millions of kids across America fell in love with Cyrus's powerful voice and innocent television persona.
However, few people knew that despite her family-friendly image, Cyrus was smoking copious amounts of cannabis during the show's initial run. It wasn't until she found out about the negative effects smoking was having on her voice that she gave up smoking. 
Miley Cyrus learned the importance of work-life balance early in her career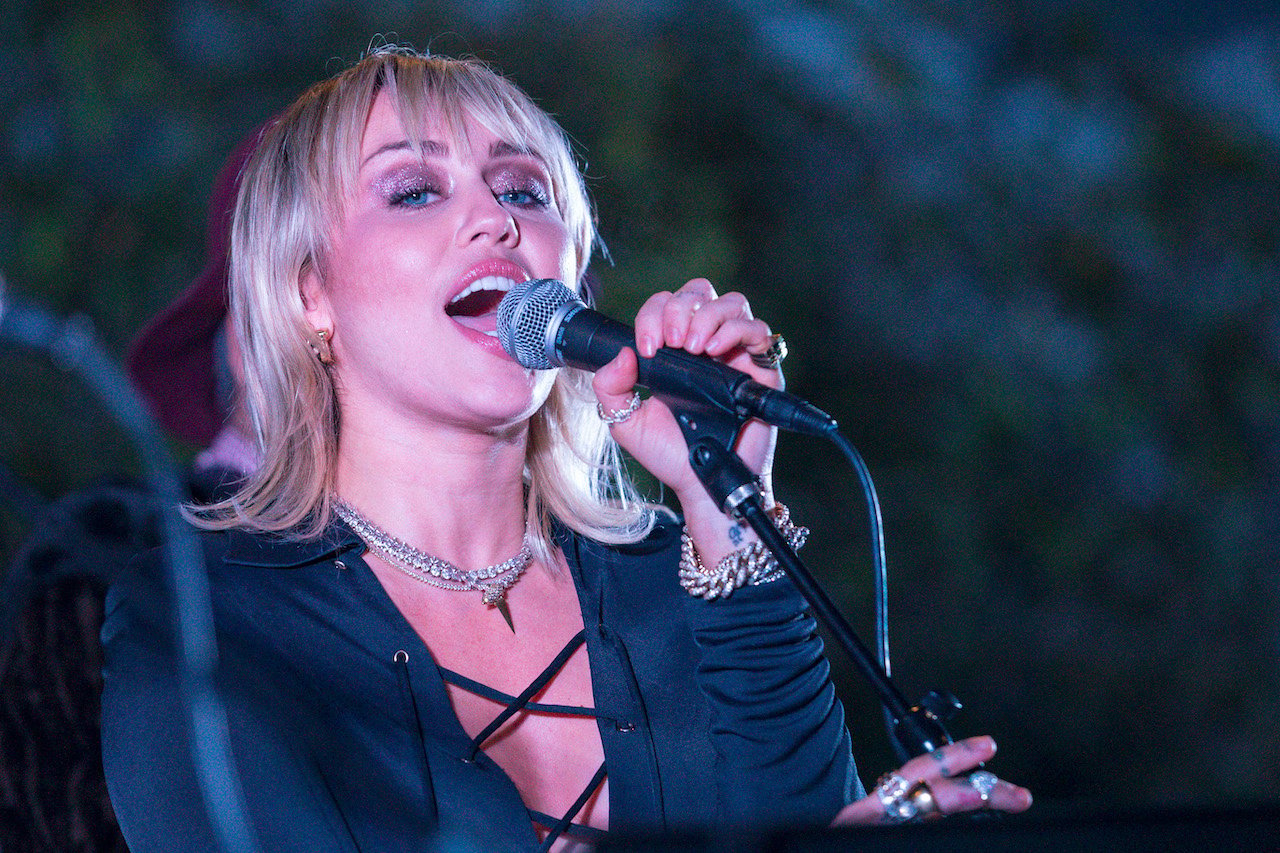 Balancing a career and personal life is a challenge for every adult, let alone a child star. Earlier in her career, Cyrus had difficulty maintaining a balance between the two, noting that it's not something anyone can be taught beforehand. During a recent appearance on The Joe Rogan Experience, she shared her thoughts on the matter. 
"The balance it trained me to have is something that I don't think you are going to get taught any other way besides jumping in the deep end of the pool and hoping you know how to swim. … There was no way I could've prepared for the amount of balance I would have to learn to kind of teeter …"
Miley Cyrus smoked a lot of weed while starring in 'Hannah Montana'
During its initial run, Hannah Montana was an extremely popular show. Hannah Montana was one of Disney's most-watched shows, attracting a record 5.4 million viewers during its premiere, according to USA Today. The program was also nominated for four Emmy Awards and earned Cyrus a Young Artist Award in 2008. 
Cyrus admits that at the peak of the show's success, she struggled to balance work, school, and her love for smoking cannabis. 
"You know, at one point, again, it went from—it was school, then it went from, you know, 'How much weed can I actually smoke and still play a teenage superstar on the Disney channel?"
When Rogan asked Cyrus what the answer was, she had a resounding answer.
"More than you would f—ing think!" Cyrus replied. 
Miley Cyrus is completely sober now
Although Cyrus indulged in cannabis heavily during her earlier years while on Hannah Montana, she's since kicked the habit. She credits her vocal surgery and more awareness of smoking's effects on her voice with getting her to stop. 
"I've been sober since the—pretty much the vocal surgery kinda did it for me," Cyrus says. "Because I just learned so much about the effects, which again you're not taught. It's not really the drinking. It's staying up all night, you know, once you have your drink you end up smoking."
Mile Cyrus doesn't try to be a role model
Cyrus faced scrutiny toward the end of the Hannah Montana days because she began to stray from her family-friendly image. Today, she understands that her position often makes her an easy target for critics, which is why she doesn't attempt to be a role model for fans. 
"… I've become the face of a lot of things, kind of against my will, I guess from my opinions," Cyrus says. "When you're someone in my position, your opinion becomes your identity … So I've decided to start telling people, 'I live my own lifestyle.'