Miley Cyrus Reveals She Used to Feel 'So Insecure' and 'Like a Fraud'
Miley Cyrus is a celebrity who rose to fame on the Disney Channel show Hannah Montana. Since then, she has released many hit singles and became an internationally renowned artist.
Although Cyrus is known for being unapologetically herself, she still had moments where she felt "insecure." Cyrus recently shared that she also felt "like a fraud."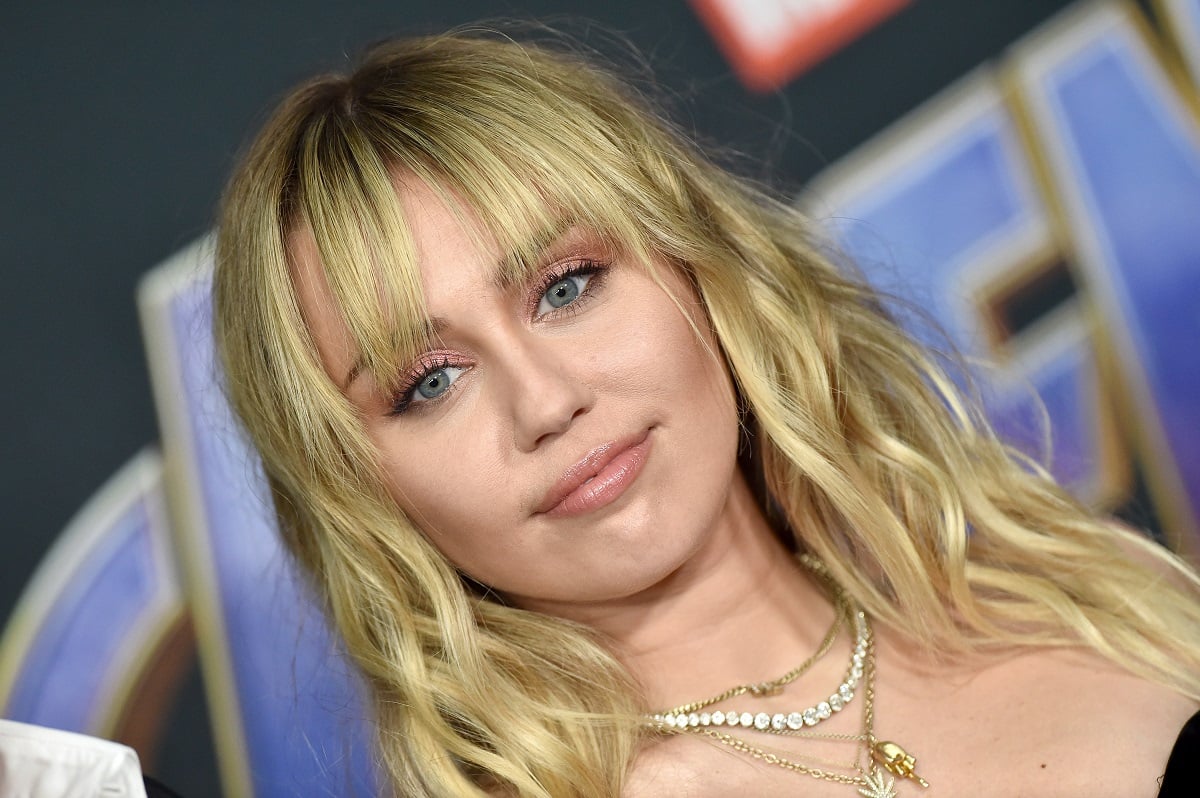 Miley Cyrus has often tried to be herself in public
When Cyrus was a Disney star, she had a squeaky-clean image. However, as she grew older, she began wanting to break out of that box and show a different side to herself.
"[O]nce I was 18 because it felt ridiculous," she told Elle of when she knew it was time to quit Hannah Montana. "The minute I had sex, I was kind of like, I can't put the f–king wig on again. It got weird. It just felt like … I was grown up."
Cyrus went on to develop her identity as a mature artist. She even released music about drugs and sex and performed in skimpy outfits. Even though Cyrus received a lot of criticism, she has often been adamant about releasing the kind of music she wants and being true to herself.
Miley Cyrus talks about feeling 'insecure' and 'like a fraud'
RELATED: Miley Cyrus Reveals She Wants Someone 'Boring' for Her Next Relationship
Even when Cyrus was trying to be herself, however, she still had moments where she felt "so insecure," as she said in a new interview with People, despite "portraying this image of what a lot of people thought was this confident person."
"My mission has always been to be unapologetically myself, and I ended up feeling like a fraud," she shared.
However, Cyrus has learned that taking care of herself is important for her mental and physical health.
"On a beauty level, taking care of myself is a lot of skincare," she explained. "I never sleep in my makeup and no matter how tired I am or how long the day has been, my makeup always comes off before bed. I also love taking the time to go on hikes and be in nature as often as I can — getting away from the craziness of L.A. to breathe for myself is crucial."
Miley Cyrus once talked about going through an 'identity crisis' 
RELATED: Does Miley Cyrus Have Siblings?
Back in March, Cyrus talked about a similar topic. She shared on an episode of the Rock This with Allison Hagendorf podcast that she had an "identity crisis" after leaving Hannah Montana.
"The concept of the show is that when you're this character, when you have this alter ego, you're valuable," Cyrus said. "You've got like millions of fans, you're like the biggest star in the world. And then the concept was that when I looked like myself, when I didn't have the wig on anymore, that no one cared about me. I wasn't a star anymore."
In order to garner some attention, Cyrus said she played into a character that other people saw her as.
"I think that's maybe why I almost created like a characterized version of myself at times, like in the way of being aware of how other people see me is more what I mean," Cyrus explained. "I never created a character where it wasn't me, but I was aware of how people saw me and I kind of played into it a little bit. Like when I noticed that people gave a sh*t that I would stick my tongue out."
However, it's clear that, like many people, Cyrus' identity has continued to evolve as she grows older. Her music has changed a lot since she was a young girl on Disney Channel, and it's likely she will not stop working on who she is.