Miley Cyrus Reveals the Special Gift RuPaul Gave Her
Miley Cyrus has been a fan of RuPaul Charles and his show RuPaul's Drag Race for years. 
It seems that the two stars have a mutual admiration for each other since Cyrus recently revealed the thoughtful gift RuPaul gave her. 
Here's what RuPaul gifted Cyrus and how she uses it.
Miley Cyrus is a long-time fan of 'Rupaul's Drag Race'
Cyrus has been a fan of RuPaul's Drag Race and its contestants for a long time. 
In 2019, Cyrus appeared as a guest judge on season 11 of the long-running show. Not only was the Hannah Montana star a guest judge, but she also went backstage to hang out with the contestants… while wearing a disguise. 
She dressed up as her drag king alter ego, named Barry "B.J." Johnson, to meet the queens and spend time with them in the workroom. But the queens quickly recognized the singer and actor and excitedly welcomed her into their workspace. 
Her appearance on RuPaul's Drag Race wasn't the first time Cyrus has worked with stars from the show. In 2015, she hired former contestants, including Alyssa Edwards, Shangela, Gia Gunn, and Laganja Estranja, to perform with her at the MTV VMAs. 
Also in 2015, Cyrus appeared as an audience member in the finale of the show's seventh season.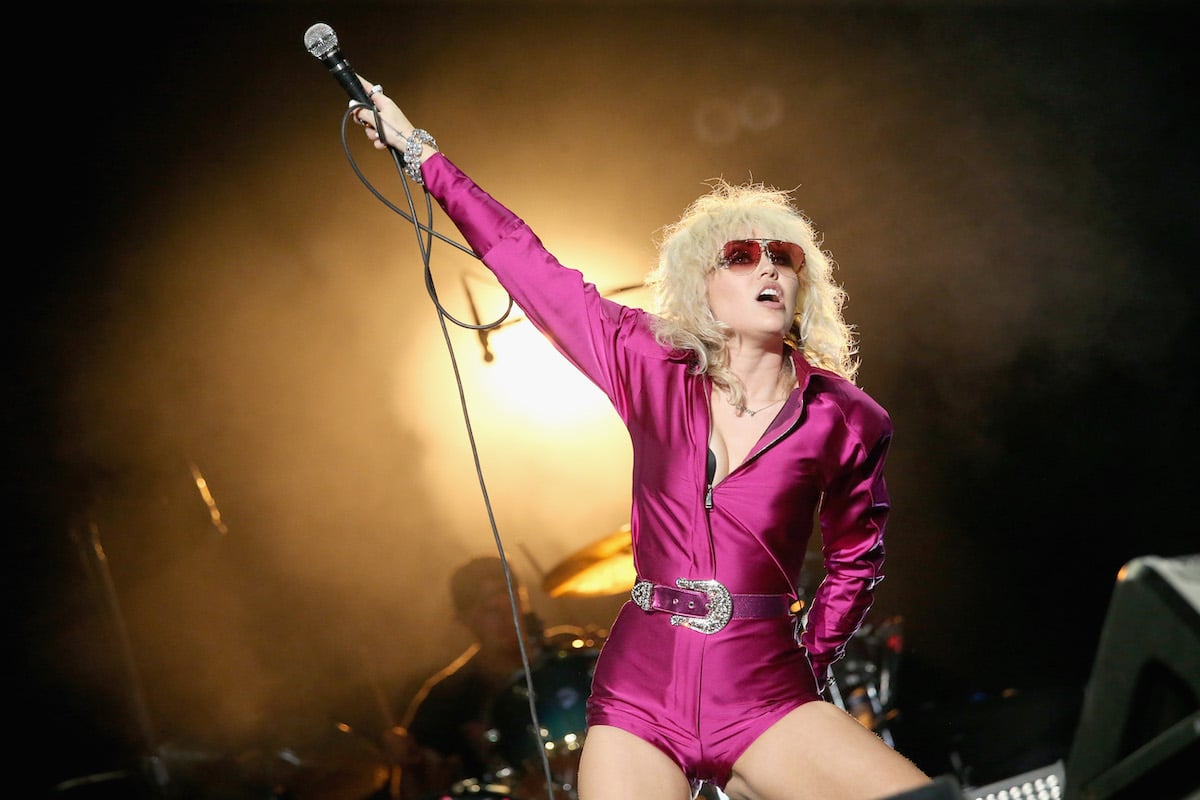 RuPaul gave the 'Wrecking Ball' singer a special gift
In Oct. 2021, Cyrus revealed to Interview Magazine that RuPaul gave her a very meaningful gift. 
"RuPaul gave me this for New Year's, it says 'Let's Ru This,'" said the "Wrecking Ball" singer, showing off a notebook. "And then I got my WOWPresents, honey. I got my WOWPresents notes, I mean, I'm so in it. I have all my notes, and I write things down."
Cyrus even revealed how she uses the gift. "This is actually my book that I use to write down my morals and my values and my potential and my purpose. And this is the book that I use for my work and my commitments and my capabilities on this plane. 
"I always keep them together because I want to make sure that anything that I do aligns with my morals and my values, so I kind of cross-check myself when it comes to my professionalism with my personal values and I don't allow them to ever be divided."
Miley Cyrus defended the famous drag queen on Joe Rogan's podcast
Cyrus is such a big fan of RuPaul that she sassily defended Drag Race during a 2020 interview with Joe Rogen on his podcast "The Joe Rogan Experience."
The "We Can't Stop" singer gushed about her idol to Rogan. "When I said earlier I'm not religious, that's a lie. I am RuPauls-byterian. I f— with RuPaul. RuPaul is God."
While watching some clips from Drag Race together, Rogan offered his opinion on the show. "They all do the same move; they drop down and do the splits." 
But Cyrus wouldn't tolerate the shade, and she defended the show with lightning speed. "That's what I think when I'm watching your shows, too," she quipped. "All the same stuff."