Miley Cyrus Reveals the Real Reason She Married Liam Hemsworth, Says She Still Loves Him
Miley Cyrus and Liam Hemsworth had a pretty public breakup. After getting married in a surprise ceremony, the two called it quits less than a year later. Though they have both moved on to new partners, Cyrus is now opening up about why she went through with the marriage to Hemsworth in the first place and her feelings for him now.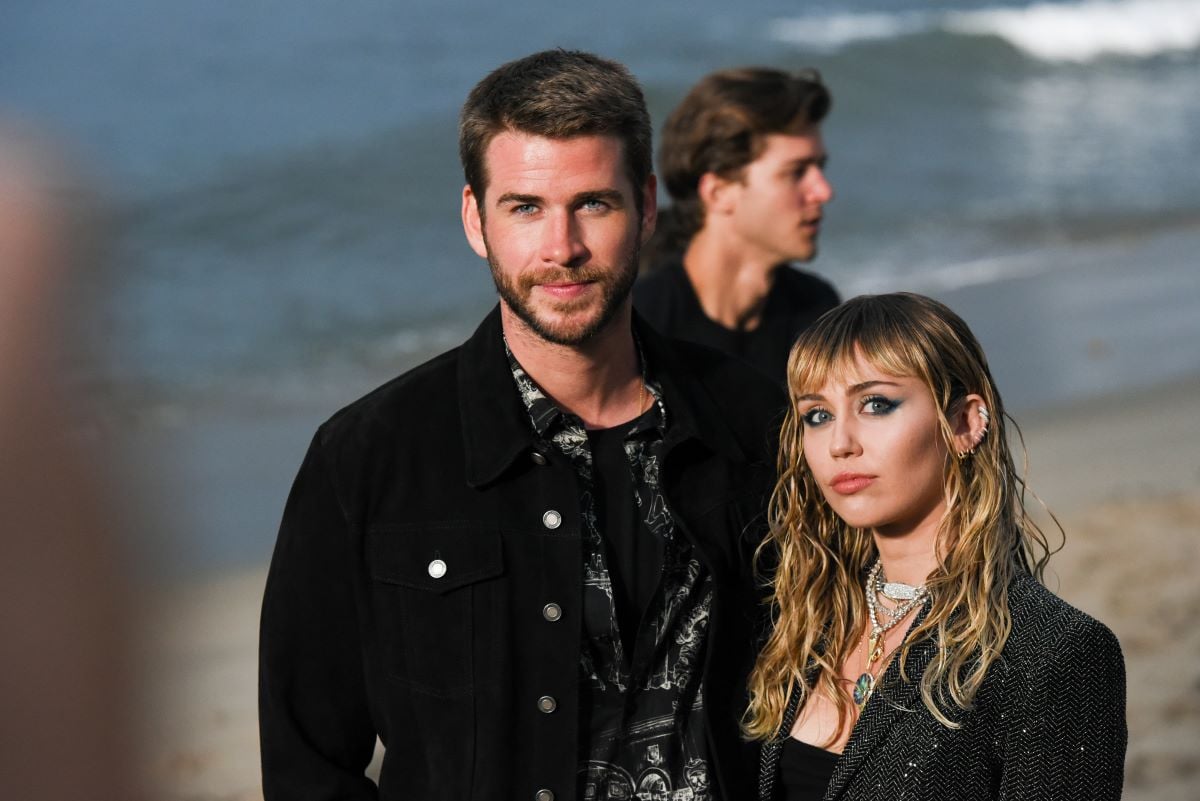 Why did Miley Cyrus and Liam Hemsworth get married?
Cyrus and Hemsworth met on the set of the 2010 movie The Last Song. The two were on and off for several years before finally tying the knot in December 2018.
Their house burning down in the Woolsey Fire in 2018 was what ultimately pushed Cyrus to actually go through with marrying Hemsworth.
"We were together since 16," Cyrus told Howard Stern on his  SiriusXM radio show. "Our house burned down. We had been like, engaged — I don't know if we really ever thought we were actually going to get married."
The trauma of losing the Malibu home really shook something in Cyrus.
"But when we lost our house in Malibu — which if you listen to my voice pre- and post-fire, they're very different so that trauma really affected my voice," she said. "And I was actually in South Africa, so I couldn't come home, and like, my animals were tied to a post at the beach."
Not only did Cyrus lose expensive things in the fire but she also lost a lot of sentimental items that could not be replaced.
"I lost everything," Cyrus said. "I had polaroids of Elvis, like front row, passed on from — I  got a couple grandmas to give me their Elvis polaroids. I always became friends with my friends' grandmas so I could get the goods from the artists I love. I had so much and it was all gone, every song I had ever written was in that house. Every photograph of me that my parents had given to me, all my scripts, I lost everything. And so in trying to put that back together, instead of going, 'Oh, nature kind of did something I couldn't do for myself; it forced me to let go,' I ran toward the fire."
Losing so much made Cyrus hold on to what she had left, Hemsworth.
"I just clung to what I had left of that house, which was me and him," she said. "And I really do and did love him very, very, very much and still do, always will."
What went wrong in the relationship?
As Cyrus said, she and Hemsworth never really expected to get married, so shortly after their nuptials, things started going downhill.
 "There was too much conflict….When I come home, I want to be anchored by someone," Cyrus said of what caused the split. "I don't get off on drama or fighting."
How does Liam Hemsworth feel about Miley Cyrus' interview?
Hemsworth has always been more private than Cyrus. When they first broke up, Cyrus began dating The Hills: New Beginnings star Kaitlynn Carter and then moved on to Cody Simpson and gave interviews about the relationships. But Hemsworth has reportedly also moved on and is now dating model Gabriela Brooks.
"Liam Hemsworth isn't upset by the recent interview Miley did where she says there was too much conflict in their marriage," a source told Entertainment Tonight. "Liam was very hurt when they initially broke up, but he has moved on now and is happy with Gabriella. He's very traditional and Gabriella shares the same values as him and gets along with his family. Their relationship is easygoing and they have similar upbringings and backgrounds."