Miley Cyrus Says Her Upcoming Album Will Be Totally Different From 'Midnight Sky'
Miley Cyrus is preparing a new album, but her new single "Midnight Sky" isn't much of a preview for it. She says the album is a different kind of music.
Miley Cyrus released the new single "Midnight Sky" on Aug. 14. She says she's working on a new album too, one that will take her singing career in different directions. Cyrus may have gotten a little carried away when she presented this idea to her team of managers and producers.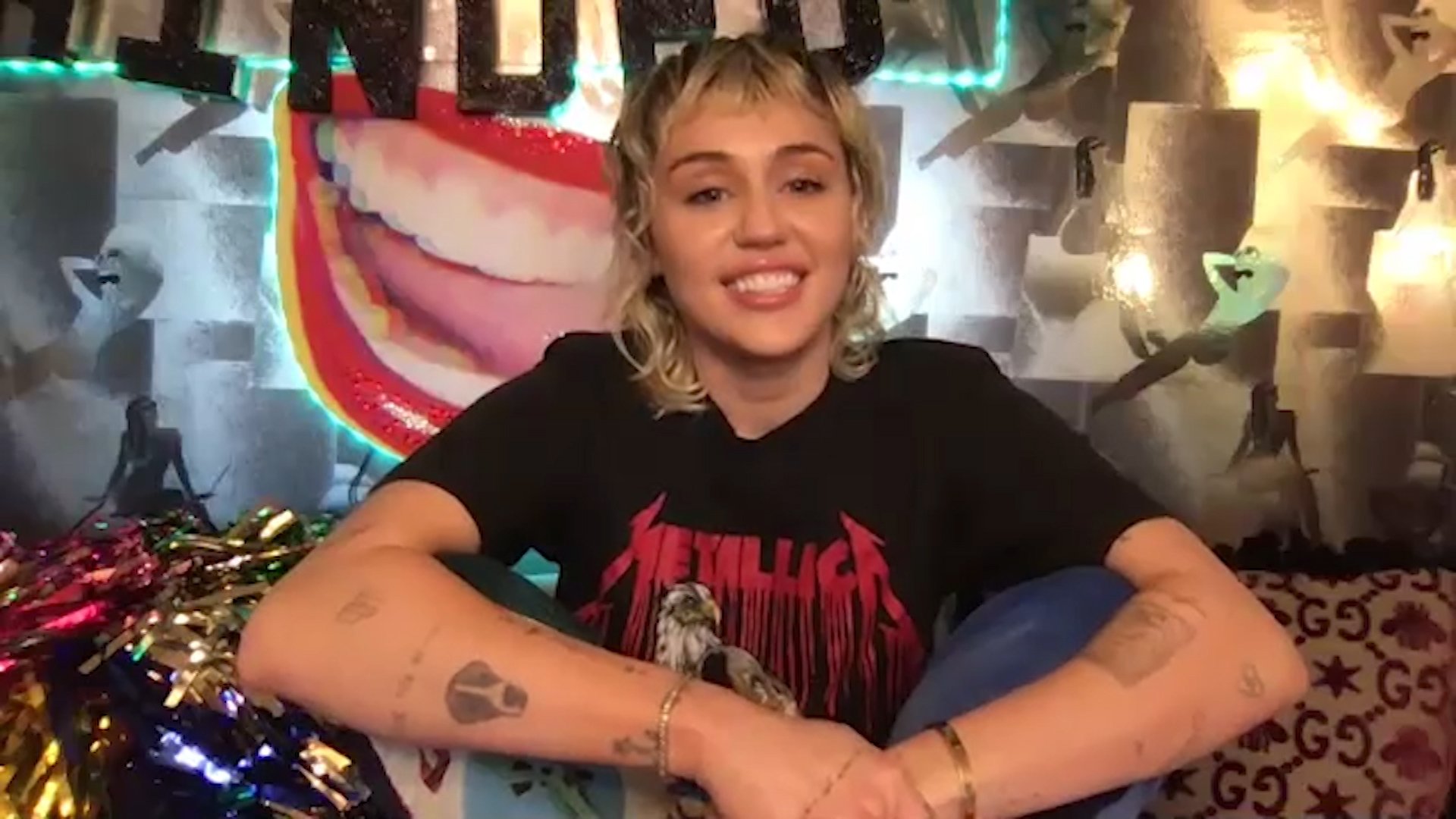 Cyrus was a guest on the Zach Sang: Just the Interviews Podcast on Aug. 14 to discuss "Midnight Sky." She gave Sang a preview of what's to come, and how she got her team on board with her new sound. 
'Midnight Sky' does not represent the new Miley Cyrus album
"Midnight Sky" is Cyrus's first single in a year, since "Slide Away." It sounds a bit more like a traditional Miley Cyrus song, but Cyrus reminds listeners she's always mixed it up.
"I think something that's been really, really important when I'm talking about this song and talking about this record, this is not a new idea," Cyrus told Sang. "If we look at my career as an entirety, there's always that kind of punk rock provocateur. Me making this record, this is one of the songs that I feel like is slightly more mainstream pop."
What to expect from Miley Cyrus's next album 
Cyrus said she's trying some new things on the upcoming album. She did not say when it might be finished though. 
"The record actually goes full on Wendy O Williams Plasmatics," Cyrus said. "It goes there. I was really just thinking about that and thinking about how this isn't a new idea and this is just something that I've accepted."
Threatening her team
Cyrus's last studio album was 2017's Younger Now. It's time for new Miley Cyrus music, but Cyrus took a firm stance with her team. 
"I've actually used making this record as a threat to my team at one point," Cyrus said. "After the last record I was like, 'Listen, I'm going to try pop one more time and if I feel like I just can't sleep at night with it, I'm going to make a rock record.'"
To her surprise, everyone on Team Cyrus encouraged her.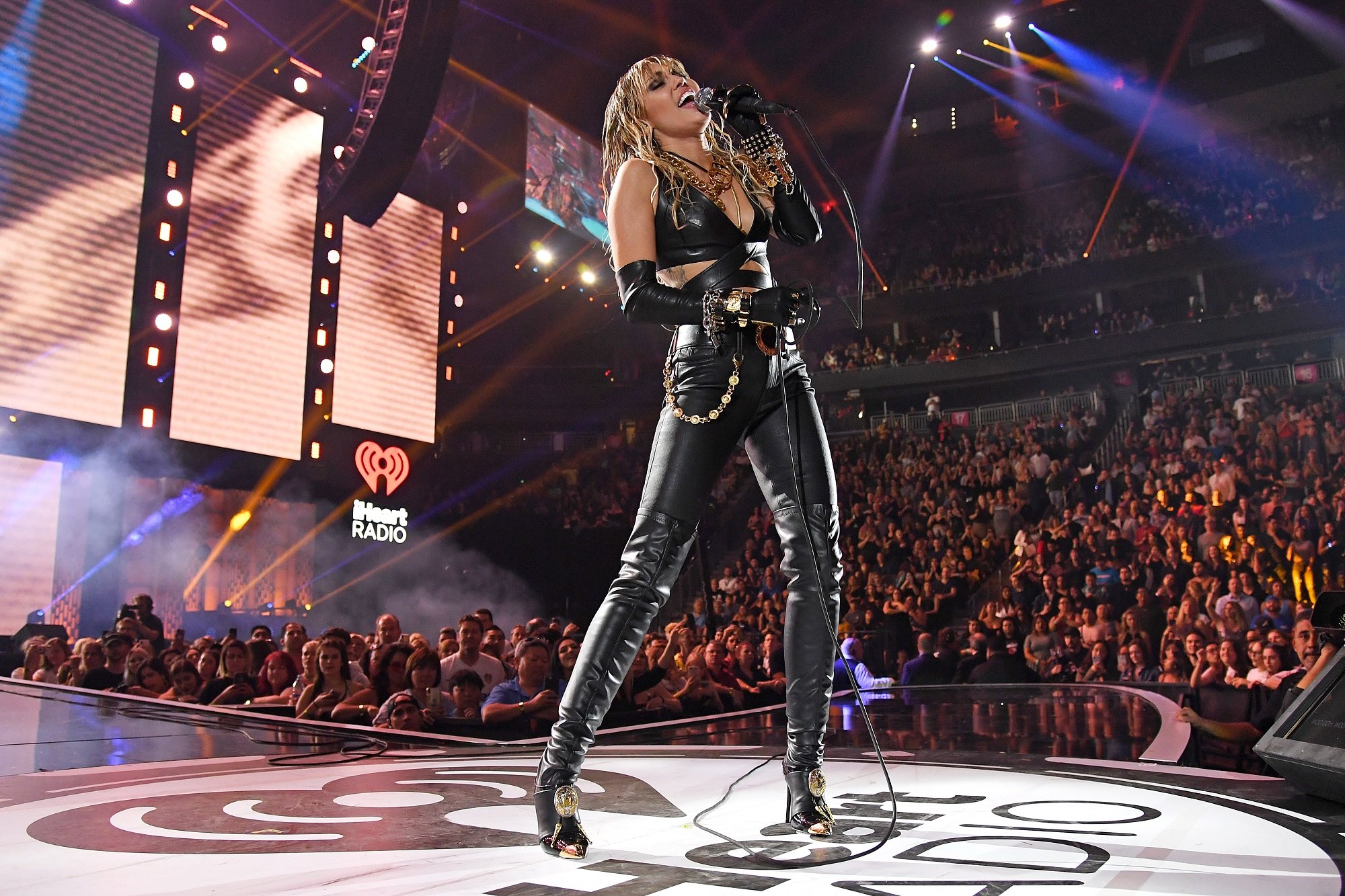 "They were like, 'Well, why are you waiting? You never wait. Just do it.'" Cyrus said. "So I was like, 'You're right. I don't know why I'm threatening you with a record that feels like the right next step to me. I just thought again I should keep going with pop and going with what I know but that's not who I am.' Again, I just went and started making a rock record."
The album is changing even faster than Miley Cyrus can play it
Cyrus is so excited about her new album, she keeps changing it. Even though she invited Dua Lipa to hear her album, Cyrus says it's already evolved far past what Dua Lipa heard.
"I posted a photo the other day of me and Dua in the studio," Cyrus said. "I had her come over and listen to the record. Then, as soon as she left, I was like I should tell her that I really evolve and change really rapidly so to not think that I played a fake record when she buys my real one, hoping that Dua Lipa will buy my record or listens to it in some way. I did not sabotage Dua Lipa, I just evolved so quickly."